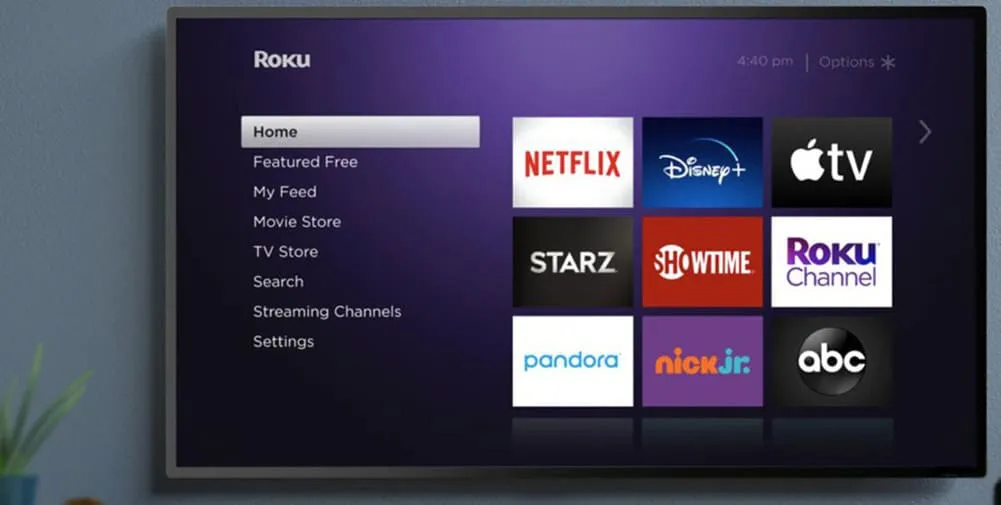 There are a lot of ways to access your streaming media services these days. There are smart TVs as well as streaming sticks that plug into the HDMI ports on your TV, with Roku being one of the most popular options. It can become confusing to keep up with the differences between them all with so many options.
A Smart TV is a TV that has internet connectivity and is capable of downloading apps, offering a variety of streaming services and content choices. Roku TV is a type of Smart TV that has the Roku operating system installed. The user experience is nearly identical to what you would get with other Roku devices.
If you are thinking about buying a Roku, or maybe just getting a smart TV, there are a few things you should consider. We will explore those in this article. By the end, you will have more confidence in making your choice between a Smart TV and a Roku TV.
Differences Between a Roku TV And Other Smart TVs
Operating System
Roku TV is a smart TV, since it is internet connected and capable of opening apps and streaming media. However, not all smart TVs are Roku TVs. Roku TVs have the Roku OS installed, where as other Smart TVs will have other operating systems installed. Android TV is a popular operating system, Samsung uses the Tizen OS on their smart TVs, while LG uses WebOS on their models.
Related Content: Is a Samsung Smart TV an Android TV? What's The Difference?
Roku OS is the same operating system that runs on all Roku devices. The only difference between Roku TV and other Roku devices, is a few additional questions during setup, the ability to see TV input options on the main menu, and the ability to view local channels in the Roku Live TV Channel Guide app if you have an antenna connected.
A lot of people love Roku because the interface is clean, intuitive and straightforward. Personally, I have an antenna connected, and I really enjoy being able to view my local channels in the channel guide. Not only can I view what is currently on the air, but I can look ahead as well as what came on earlier.
While Roku TV doesn't act as a DVR for me to record the shows, I can select a show in the TV guide and see what apps I have installed that the show is available to watch.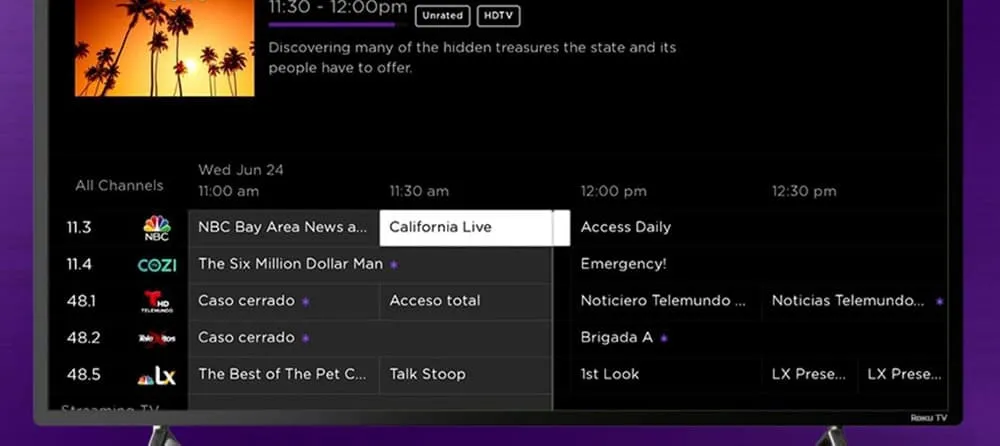 OS Updates
One concern from users has been operating system updates.
Smart TVs from smaller brands, and older models may not get updated in a timely manner. Most smart tv software feels like abandonware after a while. Sporadic upgrades may or may not be pushed out. Larger companies, like the ones you've probably heard of (LG, Samsung, etc.), are better about pushing out updates and fixing bugs.
Roku's whole business is making streaming devices. Roku TVs run on Roku OS, which is the same operating system as all their devices. This means that Roku TVs will keep getting updates for a longer period of time because it's in the company's best interest. They have a vested interest in improving it and keeping it up to date.
Screen Mirroring and Casting
The type of TV you choose will affect your ability to share your screen to your Smart TV.
Chromecast
Android TV's allow you to use Chromecast.
Chromecast support is integrated in to most of apps you already stream from. If you are connected to the same Wi-Fi network, you will see a Cast icon. It is a rectangle with curves in the bottom left corner.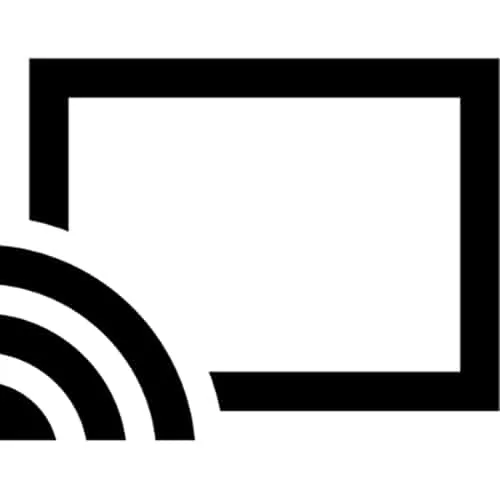 This is how the Cast icon might appear on your Android phone using the YouTube app:

The streaming app you are using can stream to your Android TV when you see that icon.
When you're not streaming anything in Chromecast, it will show a user submitted background image, or you can set it up to display your own images. One of the newest features allows users to play Chromecast app audio streaming in the background of an Android TV.
What does that mean? If you cast music from an app, such as YouTube Music or Spotify, you can hit the home button to get to the Android TV home screen without stopping the music.
DIAL – Discovery and Launch
Roku support what is called "Discovery and Launch", or DIAL for short. The original Chromecast actually used DIAL to cast videos, but now it uses mDNS instead of DIAL.
DIAL is protocol developed together by Netflix and YouTube that allows you to cast videos from a one device, such as a phone or tablet to a primary device, such as a TV. This means that you can cast from the Netflix and YouTube apps, but not as many streaming apps that support Chromecast.
The alternative option is to just share your whole screen. Screensharing is supports on Android devices and Windows 10 computers, but not on Apple devices.
What Are the Differences Between Casting and Screen Mirroring?
Roku points out several important differences between casting from a Chromecast and screen mirroring. To learn more about how you can screen mirror and the differences, visit their support page here.
From Roku:
What content you can send. When casting, you can only watch content available from a mobile app that specifically supports casting. Screen mirroring allows you to view content from any app installed on your mobile device.
What you see on your TV. With casting you only see playback of the selected piece of content, whereas with screen mirroring, you see the entire screen of your mobile device including buttons and menus – every action is mirrored on your TV.
How you control playback. Casting gives you the option to use your mobile device for control or you can choose to use your Roku remote. During a screen mirroring session, all actions are controlled on your mobile device.
Power state of your phone or tablet. Once playback begins, casting lets you use your mobile device to do something else or you can power it off entirely. Screen mirroring requires that your mobile device remain powered on for the duration of playback.
Supported mobile devices. Casting is supported on most mobile devices – if you see a casting icon casting icon in mobile app in the app, you can send content to your TV. Screen mirroring is limited to compatible Android™ and Windows® devices.
Related Content: The Best Apps to Control All Your Smart Home Devices
TV Display Quality
Roku licenses the Roku OS to the following TV manufacturers, per their website here.

These TVs typically fall in the low to mid-range category, with manufacturers like LG and Samsung being in the high-end category. LG and Samsung actually develop display technology, meaning they will keep the latest and greatest tech to themselves, although LG does sell some or its LCD displays to other manufacturers.
For comparison sake, lets compare LG with TCL. LG is the world leader in displays in terms of quality. TCL is a leader in the mid-range market in terms of units sold.
LG developed Organic LED technology, known as OLED. The OLED displays in LG TVs are ranked as the absolute best displays on the market. (Side note: Sony buys its OLED displays from LG). OLED displays are so good because the individual pixels light up, instead of having to have a backlight like LCD displays do.
This means that when a picture has black, an OLED display will be perfectly black, but an LCD will appear grey because the backlight is not able to light up individual pixels and the light bleads across the screen.
Cheaper models from LG use LED backlighting which offer good brightness, but not as much contrast. The mid to high-end LG TVs use an IPS-LED display, which allows people to see the image clearly from the side of the TV and not have to sit directly in front of it.
LG TVs usually have Active HDR which supports HDR, HDR10, and HLG. HDR stands for High Dynamic Range. It makes the colors on the TV appear really vivid.
A lot of TCL TVs offer Dolby Vision support which also provides exceptionally vivid colors. The TCL's 6-Series has what it calls mini-LED backlight tech to help minimize the bleeding during dark scenes. The mini-LEDs are capable of lighting up a very small portion of the screen, where as previous technology lit up larger blocks, or rows and columns, on a screen.
The TVs from both TCL and LG will appear to have good to exceptional picture quality at first glance, but in a side-by-side comparison, LG OLED TVs will be a clear winner every time.