Samsung TVs are some of the most popular on the market. They come in a variety of sizes, have great features, and are relatively affordable.
There are now some TVs with Chromecast built right into the set. Do Samsung Smart TVs have Chromecast Built-In?
Samsung Smart TVs do not come with Google Chromecast Built-in. To use Chromecast with a Samsung TV, you will need to buy an external Chromecast device and plug it into one of the HDMI ports.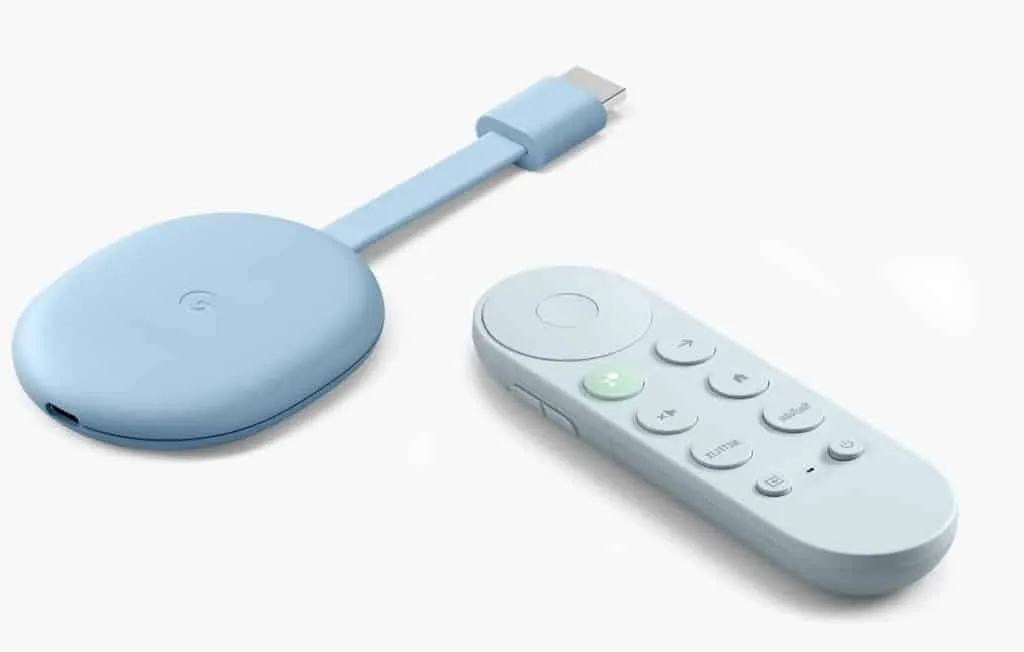 You may have noticed I'm using the term "Chromecast Built-In." This is Google's term for when Chromecast is built into a device, whether it be a Speaker or a Smart TV.
Google has a list of TV brands that have Chromecast Built-In. That list can be found on their website here, but here is the list for your convenience.
TV Brands with Chromecast built-in:
Vizio
Sharp
Sony
Toshiba
Philips
Polaroid
Skyworth
Soniq
Unfortunately, I don't see a list of specific models.
But what if you want to use Chromecast with your Samsung TV? Can you? How do you do it? In this article, we'll answer all those questions and more. So keep reading to learn everything you need to know about using Chromecast with a Samsung Smart TV!
Read Also: How To Watch Netflix On Your Smart TV Or Projector Using Chromecast
How Do I Use Chromecast with Google TV On a Samsung Smart TV?
If you're looking for a way to watch your favorite shows and movies on your Samsung Smart TV, you may be wondering if Chromecast is an option.
The good news is that you can use the plug-in Chromecast version, which I think is what most people think of when they think of Chromecast. That said, Google has two different plug-in versions:
Chromecast
Chromecast with Google TV
This section is a guide for the newer Chromecast with Google TV. A video at the end of this article shows how to set up the other type; Google Chromecast (3rd Gen).
Okay, so How Do I Use Chromecast with Google TV On a Samsung Smart TV?
To use Chromecast with a Samsung Smart TV, you will need to purchase an external Chromecast, provide power to the Chromecast, and plug it into the HDMI port on the TV. Select the HDMI input on your TV, and follow the prompts on the screen to set up your Chromecast.
Now, we'll go into more detail and answer all of your questions about using Chromecast with a Samsung Smart TV. We'll cover everything about how to set up your Chromecast. So keep reading to learn everything you need to know!
Plug-in and Power the Chromecast
The first step in setting up your Chromecast is to plug it in, both to power and the HDMI port. Chromecast with Google TV comes with everything you need in the box!
For power, insert the USB cable into the Chromecast and the other end into the power adapter. Plug the power adapter into a power outlet.
Make sure the USB side is plugged in all the way to your Chromecast. Some people mistakenly think the Chromecast doesn't need to be plugged into a power source to work. They believe that power is supplied through the HDMI port, but that is not the case.
Now is also an excellent time to put the batteries in the remote that came with your Chromecast with Google TV.
For connection to the Samsung Smart TV, the Chromecast with Google TV is an HDMI dongle, meaning it will connect directly to the HDMI port on your TV.
Find the HDMI port on your TV and plug the Chromecast into it.
I recommend plugging the Chromecast into the HDMI-ARC port if you have one on your TV. This will give you the option to turn on and off your TV and control certain features of your TV (like the volume) using the Chromecast and its remote.
In other words, you will only need one remote for both the Chromecast and your TV!
After that, make sure your TV is on and that you're using the correct source input. If you're not, just hit the input button on your remote until you come across the right HDMI, which will be displaying the Chromecast setup instructions.
Prepare your Samsung TV
Power on your TV and switch the input to the HDMI input your Chromecast is plugged into. Also, wait for the remote to pair.
In most situations, the remote will be paired automatically. However, if the TV screen shows "Start pairing," press and hold the Back and Home buttons on the remote until the LED light on the remote starts to pulse.
Once the remote is paired, select your desired language.
Download the Google Home App and Complete Setup
Now it's time to grab your smartphone or tablet. If you don't have your phone on hand, the voice remote is an option for setting up the Chromecast. Select Set up on TV instead and follow the instructions there. These instructions assume you do have a smartphone.
Download the Google Home app onto your smart device. It can be found at the Google Play store here. Or in the Apple App store here.
You don't need to use the Google Home app every time you use Chromecast, but it does make the initial setup a lot easier.
To use that Home app, you will need a Google account. Follow the on-screen prompts to create an account or log in.
Before continuing setup, connect your phone to the Wi-Fi network you want your Chromecast to be connected to!
From the home screen of the Google Home app, follow these steps to add your new Chromecast:
Select the + button in the top left corner.
Tap "Set Up Device."
Tap "New Device."
Tap your current home, or select "Create a New Home."
The Google Home App will then automatically start searching for your Chromecast.
Once the Chromecast is detected, the device name will be displayed on your phone's screen. Make sure it matches the device name displayed in the top left corner on the TV.
Click Next and scan the QR code on your TV screen.
The Chromecast will then be connected, and you'll have to agree to the legal terms before completing the setup.
Select the room in which your Chromecast is located, and select "next."
At this stage, your Chromecast should be ready to use, but there are a few more screens to click through for choosing your preferred settings, setting up voice assistant, and your apps.
Setup the Chromecast Remote to Control Your TV
This step is optional, but who doesn't want to have one less remote?
Once all your apps are installed from the previous setup step, Chromecast will ask you if you'd like to set up your remote.
It may automatically detect what kind of TV you have, but there will be a few more prompts to walk through if it doesn't. You can also set up the remote to control the volume on your soundbar or receiver.
Finally Done!
You should be good to go now. You can use the voice remote to control your tv, soundbar, or receiver if you have one.
Here is a video that walks you through the complete process of setting up a Chromecast with Google TV:
As promised, here is a video that walks you through the setup of older Google Chromecast devices.
Read Also: 3 Free And Paid Options To Get Local Channels On Your Samsung TV
Troubleshooting the Chromecast Setup
Chromecast can be installed on your Samsung TV in a matter of minutes. However, experiencing any trouble, even the slightest setback, can be frustrating. Here are some common problems and solutions to help get you up and running.
If none of the following solutions work for you, contact Google support by using this link.
Google Home App Issues
If you're having problems with the Google Home app and can't finish setup, you can try to complete the process using the Voice Remote by holding down the Back button.
Chromecast Has No Internet Connection
Having a good Wi-Fi connection will allow your Chromecast to work like it was intended.
Check that your Wi-Fi signal is strong where your Chromecast is located.
Check to see if you entered your login information correctly into the Google Home App.
Check that the Google Home app and your TV are connected to the same Wi-Fi network during setup.
Google has more tips and suggestions that can be found on their support website here.
Chromecast is Not Powering On
The Chromecast has a white LED that lights up when powered on.
Check that the power cable is fully inserted into both the Chromecast and the power adapter.
Power adapters and cables do go bad once in a while, so make sure that both of those are working correctly.
Lastly, you can try resetting Chromecast and the TV. To reset the Chromecast, press and hold the small round reset button for at least 25 seconds.
How Do I Cast To My Samsung Smart TV Without A Google Chromecast?
Chromecast adds many features beyond simply sharing your screen to be displayed on the TV, but what if that is all you want to do? How do you cast your screen to your Samsung Smart TV?
To be able to cast, or share your screen, with a Samsung Smart TV, both devices will need to be connected to the same Wi-Fi network. For Samsung Smart TVs built after 2016, the Samsung Smart View app can be used to cast your screen to the TV.
The two most popular alternatives to using the Smart View app are Apple Airplay and Samsung SmartThings.
Samsung has a whole page dedicated to the various methods, with step-by-step instructions that can be found here.
That said, I still recommend getting a Chromecast. The screen sharing feature is integrated into many streaming apps, such as YouTube, Hulu, Netflix, etc. Also, Google Photos has the Chromecast screen sharing feature integrated to share photos and videos easily.
Conclusion
As you can see, setting up Chromecast is easy. With just a few minutes of your time and following the tips given here, your TV will have a whole new life. I use my Chromecast all the time and highly recommend getting one.
For more information on topics that I couldn't cover on setting up or troubleshooting your Chromecast with Google TV, visit Google's Chromecast support here.