Garmin Fenix 8 is what sports and outdoor enthusiasts are looking forward to. While the latest version of the Fenix 7 premium sports smartwatch was released in January 2022, we have already started collecting news and speculations about the next model, the Fenix 8.
In this article, we'll talk about the release date and expected features of the new model. We'll also update this piece as more news becomes available, so stay tuned.
Three Reasons Why Garmin Fenix 8 Must Come Out Shortly
Let's talk about why the Garmin Fenix 8 should be coming soon.
Garmin competes with strong companies such as Apple and Samsung in the market, so it must constantly develop its product line. The brand has released new versions of the Venu 2 Plus, Fenix 7, Epix 2 smartwatches, together with the Forerunner 255 and Forerunner 955 in 2022.
According to statista.com, Garmin generated $4.19 billion in revenue in 2020. The next year it rose to $4.98 billion, which is the company's best result since 2006.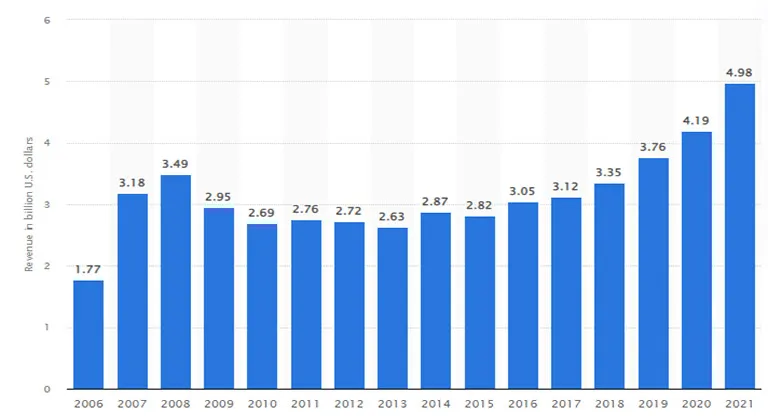 Analyzing 2022, we observe that it is not that successful for the company as its revenue fell by 2.46% to $4.86 billion. The brand will clearly want to take some steps to fix and improve this situation.
Garmin official statement.

Our performance in 2022 was solid even as we faced increasing headwinds affecting the business environment and consumer behaviors.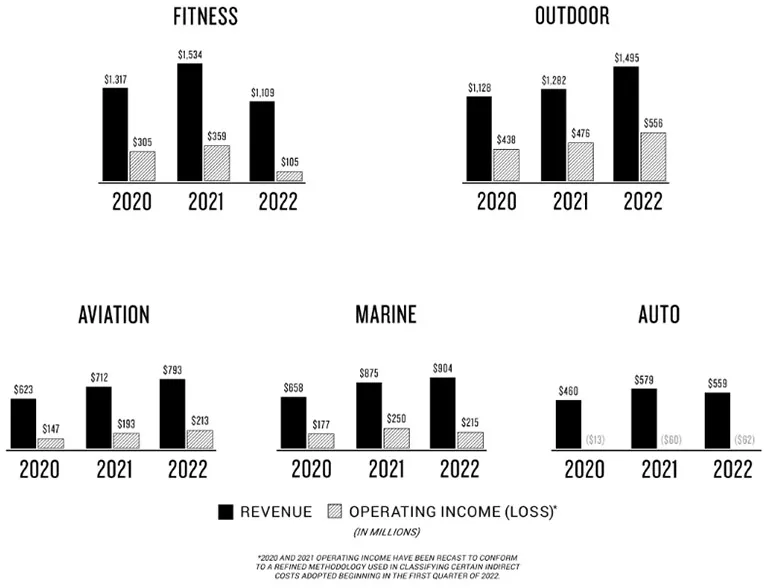 3. At the moment, the company's management has officially announced that many new products are planned to be introduced in 2023. It is not finalized yet what products they were talking about, but most likely, Garmin Fenix 8 watches will be among them.
The Release Date of the Garmin Fenix 8
Since there is no official information on this yet, not even any leaks, we decided to see how often previous models of Garmin smartwatches came out.
Fenix 2 – February 20, 2014
Fenix 3 – January 5, 2015
Fenix 3HR – January 5, 2016
Fenix Chronos – August 25, 2016
Fenix 5 – January 4, 2017
Fenix 5 Plus – June 18, 2018
Fenix 6 – August 29, 2019
Fenix 7 and Epix Gen 2 – January 18, 2022
We see that all the upgrades to the Fenix premium multi-sport watch come out every year. The exception is the last two generations. But most likely this is due to the global shortage of semiconductors, so we can assume that there will be no more such a long period between the release of new models.
Based on the company's official announcements, we expect the Garmin Fenix 8 release date to be August 2023 or January 2024.
Garmin fenix 7
Outdoor navigation sensors and new multi-band GNSS technology help guide you with a higher level of positioning accuracy, even in challenging environments
And the fēnix® 7 Sapphire Solar multisport GPS watch is built to go strong for all of them. Featuring a 1.3" display and scratch-resistant Power Sapphire™ solar charging lens, it has the battery life to sustain your athletic and outdoor challenges.
The Price of the Garmin Fenix 8
Before we talk about the price of the Garmin Fenix 8, let's take a look at the price policy of the previous models:
Fenix 6 / 6S – $549.99
Fenix 6 Pro / 6X Pro – $699.99
Fenix 7 – $699.99
We can see that the prices in the Fenix series have not changed for the last two iterations. We are confident to say that the price of the new Garmin Fenix 8 will remain unchanged:
price of the most affordable model – Fenix 8S $699.99 / £599.99 / AU$1,049
price of the most expensive model – Fenix 8X Sapphire Solar Edition – $999.99 / £844.99 / AU$1,449.
Read also: Garmin Vivoactive 5
What Do We Expect to See in the New Garmin Fenix 8
Let's take a look at the new features that we can expect from the new Garmin Fenix 8 smartwatch.
Microphone in Fenix 8
Since Garmin already releases a smartwatch with a microphone – Venu 2 Plus, it is possible that the Garmin Fenix 8 will receive this useful addition.
The microphone allows you to answer calls and use a voice assistant without taking your phone out of a bag or pocket. This is a very comfortable feature that makes it easier to manage your watch with Google Assistant.
More Internal Card Storage
Most likely, Fenix 8 will have expanded storage space, and a significant part of it will be dedicated to maps. After all, a great feature of the Fenix ​​series is the presence of navigation and mapping options. For the Fenix 7 model, Garmin released a free set of maps. In addition, this model has a new map manager that makes it easier to access and download them from the wrist. But for now, only the Sapphire Solar variant is being offered to customers preloaded with the TopoActive map set.
If the developers increase the internal memory of the Fenix 8 watch, this will immediately equip it with a full set of maps.
New Sensors
The trend of recent years has been the equipping of smart devices with ECG sensors. But in the line of smart watches from Garmin, there is only one model with this feature – Venu 2 Plus. Therefore, there is some possibility that the Fenix 8 will receive this sensor. Moreover, it is possible that Fenix 8 will be equipped with other sensors. After all, there is a moment right now when a leap in the development of health surveillance technologies can occur. A number of companies are working on sensors that will be able to monitor the level of blood pressure, glucose, hydration, and other indicators in real time and in non-stop mode right from the wrist.
It is true that the development of new technology may not be completed by the time the Fenix 8 is released. It is expected that devices with new-generation sensors will be on sale at the end of 2023.
More Fully Integrated Garmin Pay Support
Currently, the level of banking support for Garmin Pay is extremely limited. We hope that the company will extend it to more banks and financial institutions in a bigger variety of countries.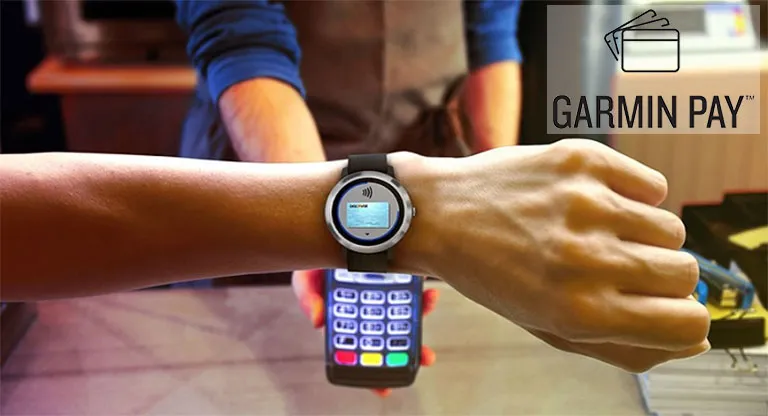 Multi-Band GNSS
Currently, only the Fenix 7 Sapphire and the Epix 2 are equipped with multi-band GNSS support. The question arises: Why this option is not spread to other models?
The answer is that the Forerunner 955 model, whose performance should not exceed the Fenix 7, has received built-in GNSS.
Multi-band means that the navigation system can use different navigation satellite systems. This improves positioning accuracy, especially in harsh environments and densely populated areas where GPS signals can be severely degraded. Perhaps multi-GNSS will appear on the Fenix 8.
AMOLED Display
With the release of the new Fenix touchscreen watch in 2022, we have no doubt that the Fenix 8 will get the same feature. Perhaps improvements in battery design will allow the new watch to use an AMOLED screen without the need for more frequent recharging.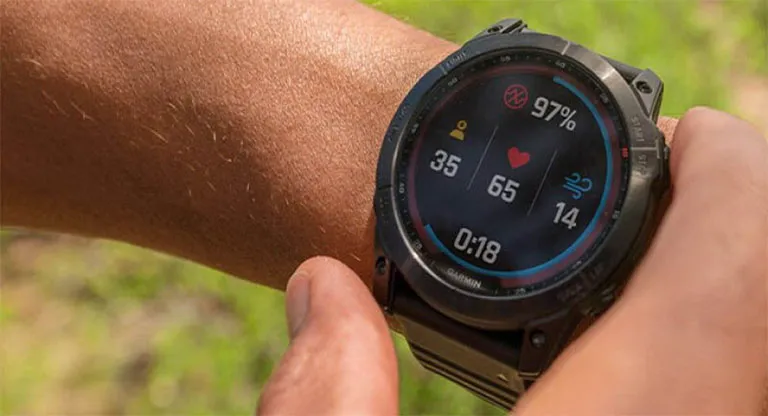 In the Fenix 7 model, the display does not have enough contrast. This is noticeable even when compared to the older Garmin Instinct model released back in 2018. The touch screen, which should be on the Fenix 8, will not only provide a better image, as on the Epix and Venu 2 models but will also allow you to watch animated workouts on the screen, as well as make it easier to view maps.
Sleep Tracking
One of the main issues of all Garmin smartwatches is the sleep-tracking mode. Users are required to set the amount of time in the Garmin Connect settings when the device usually enters sleep mode. Similar devices from other brands do not require this action. After all, it should be easy for a real smart device to determine when you are lying horizontally and not moving.
Users expect the Fenix 8's sleep-tracking feature to be modified.
Voting
Now that you've reached this point, you can vote for the most anticipated feature in the new Garmin Fenix 8:
FAQ
What should we expect from Garmin 2023?
Many new products will be introduced in 2023. There is a possibility that in August 2023, Garmin Fenix 8 will be presented.
Is Garmin releasing a new watch in 2023?
The company's management has officially announced that they are planning to introduce many new watches in 2023.