Garmin Vivoactive series smartwatches have become popular in the market for such gadgets. And now many are interested in the question: will the Garmin Vivoactive 5 smartwatch come out and what to expect from them? We've put together all the information we have on future features and upgrades, as well as an estimated release date.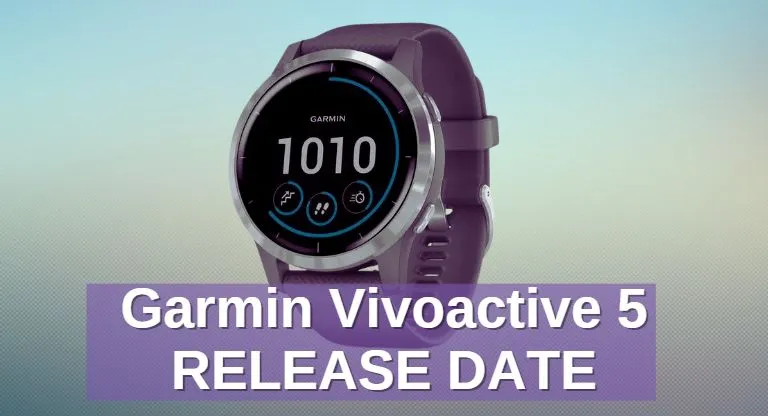 Will the New Garmin Vivoactive 5 Be Released?
The latest model of the series, Garmin Vivoactive 4, was presented in 2019 at the Berlin IFA exhibition. Will it be the latest version of this smartwatch? It may very well be. After all, Garmin is considered the middle-price segment of smartwatches. It produces two models that are very similar in their functionality: Vivoactive and Venu.
At the same time, the issues that caused customers to complain about Vivoactive 4 have not been resolved (despite the fact that the watch was generally rated well). In fact, the main difference between Vivoactive and Venu is the quality of the display.
Therefore, it is possible that Garmin decided to stop the further release of two similar products and focus on the development of the Venu series. But there has been no official confirmation of this yet, so the launch of Vivoactive 5 is quite possible. And before settling on any opinion, let's get a look at the upgraded releases of the Vivoactive series.
The Release Date of Garmin Vivoactive 5
Although there is no official information on whether the new Vivoactive watches will come out, we have information on the release dates of previous models in the series.
A quick look at the historical release dates for the Vivoactive series:
Vivactive – 2015
Vivactive HR – 2016
Vivoactive 3 – 2017
Vivoactive 3 Music – 2018
Vivoactive 4 – 2019
As you can see, a lot of time has passed since the last model came out, and before that, the Vivoactive series was upgraded annually.
It is unlikely that the new model will be released at all, but if it does, then the possible launch date for the Garmin Vivoactive 5 is September 2023 at IFA.
If Vivoactive 5 won't be released in 2023, then there is no point in reviving the series in 2024 at all. Note also that most Garmin products are released at two-year intervals.
Therefore, for those who are now choosing between buying a Vivoactive 4 and waiting for the Vivoactive 5, we advise you to get it now. It's better to purchase Vivoactive 4 while they are still in stock and got a good discount.
Sale
Garmin Vivoactive 4
Get easy to follow, animated workouts right on your watch screen, including cardio, strength, yoga and Pilates.
Easily download songs to your watch, including playlists from Spotify, Amazon music or Deezer.
Personalize your watch with thousands of free watch faces, apps and widgets from our Connect IQ store.
The Price of Vivoactive 5
There is no information about the possible price of the Vivoactive 5 smartwatch. But you can make assumptions about it based on the cost of previous models.
Vivoactive 3 – $249 / £199 / AU$349
Vivoactive 4 / 4S – $349 / £279 / AU$499
Although the Vivoactive 4 and 4S models are deliberately overpriced in their segment, we do not expect this price approach to change. Following this logic, if Garmin introduces a new Vivoactive 5 model in 2023, then its price will be around $449. Of course, global inflation could cause the price to increase even more.
In addition, the price will be affected by the cost of competing products, as well as the feature set that will be in the new Vivoactive. The functions that we can expect will be discussed in the next section.
What Do We Want to See in the New Vivoactive 5?
So, if we do see the new Vivoactive 5 at IFA 2023, what improvements for users can we expect from this model?
The Design of Garmin Vivoactive 5
The design of the Vivoactive series of smartwatches has changed somewhat. The first models looked very clumsy. But then Garmin opted for a round form of the device, giving the watch a resemblance to Forerunner and Fenix series products.
In the fourth Vivoactive watch model, the only major design change has been in terms of size. Customers were offered two options: a standard 45-mm diameter, and a smaller 40-mm diameter designed for thin wrists and named Vivoactive 4S. The thickness of both watches is 12.8 mm. The previous model, Garmin Vivoactive 3, had only one variation of a diameter of 43 mm.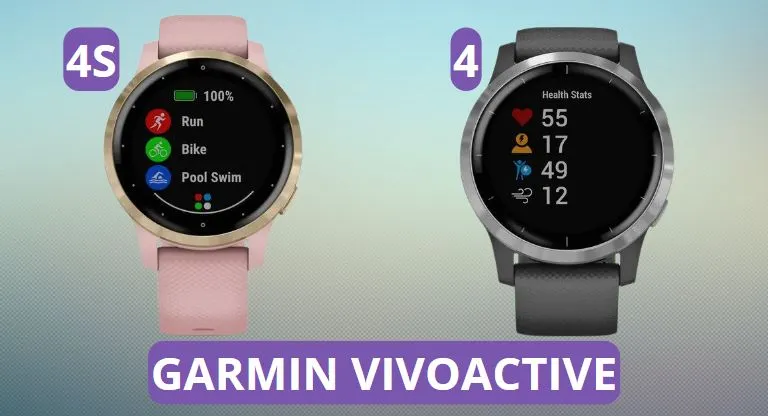 If there is a fifth generation of Vivoactive watches, they will certainly have the same round design. However, further expansion of the range of sizes is possible, as well as the release of the X option for larger wrists. After all, the Fenix ​​series is already available in three sizes.
Vivoactive 4 is equipped with a transflective liquid-crystal display (LCD) that can be read in the sun with pixel memory. With the Vivoactive 5, Garmin could have increased the resolution and reduced the bezel, which would have made the watch thinner at the same time.
Best Battery Life
The performance of sensors and batteries is constantly improving, so Vivoactive 5 should be equipped with extended battery life. Now the operating time of Vivoactive 4 in the smartwatch mode is up to 8 days, and in the GPS-navigator and music player mode – up to 6 hours. For the 4S model, it is 7 days and 5 hours, respectively, because it is equipped with a shorter battery life.
With advances in technology, battery life can be significantly extended. We would like the Vivoactive 5 to last up to two weeks without a charge.
What New Features Could Be in Vivoactive 5?
The Vivoactive 4 has all the basic activity tracking features you would expect from a device of this kind. Therefore, it is unlikely that something new will appear here.
But in terms of performance, some improvements could be made. We're talking about Firstbeat-type metrics – training load, recovery time, real-time training effect, etc. Here you can add a few more indicators. Especially given that the sensors for taking readings are already there, the company needs to update the software. A certain difficulty lies in the fact that it is necessary to maintain some differences between the Forerunner and Fenix series. However, a few more performance metrics and better sleep tracking would definitely help.
New Sensors – Blood Pressure, Glucose, Temperature, and ECG
Some manufacturers for wearable devices such as Samsung, Apple, and Withings are already using ECG sensors in their devices. And since Vivoactive watches are designed for people who care about their health, it would be quite logical to equip them with such a sensor.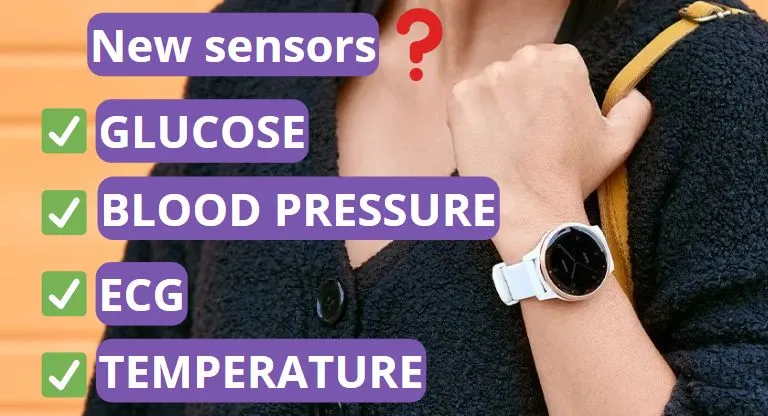 You can also add a thermometer. The latest Fitbit watch collection already has this option. Such a thermometer does not measure the user's body temperature but determines its base level, after which it monitors whether the current temperature is above or below this level.
Cellular Capability
Another feature that could be added to the new Garmin Vivoactive watch is LTE support. If Vivoactive 5 does come out, we would like to see this feature in them.
What About Adding a Voice Assistant?
Another feature, along with LTE, that has not yet been used in Garmin watches is the voice assistant. Other manufacturers are already taking steps in this direction. For example, Fitbit introduced a smartwatch with a built-in Amazon Alexa assistant, and Huami introduced an Amazfit watch with a standalone voice assistant. Both devices were highly rated. However, it is still believed that voice assistant is not really needed in smartwatches. We believe that this view is erroneous. In a watch designed for sports enthusiasts, a voice assistant will be very useful. For example, if a person is in the middle of a workout and does not want to be distracted to pick up the phone.
Of course, there is no data yet on the possible use of a voice assistant in the Garmin Vivoactive series. But if the Vivoactive 5 does come out, we would like to see it as a standalone Amazfit-like voice assistant that could provide menu and sub-menu navigation and offer additional help with fitness-related features.
Final Thoughts
There's still a lot we don't know about the Garmin Vivoactive 5, but it could definitely position itself as a compelling alternative to the more expensive Garmin Fenix 8. We're monitoring the information closely and will be sure to update the article as soon as we know anything. Subscribe so you don't miss out.
Sale
Garmin Vivoactive 4
Get easy to follow, animated workouts right on your watch screen, including cardio, strength, yoga and Pilates.
Easily download songs to your watch, including playlists from Spotify, Amazon music or Deezer.
Personalize your watch with thousands of free watch faces, apps and widgets from our Connect IQ store.
FAQ
Is there going to be a Vivoactive 5?
We are not sure. But still, if this happens, then the Garmin Vivoactive 5 will be presented in September 2023 at the IFA show in Berlin.
What was the Garmin Vivoactive 4 release date?
The Garmin Vivoactive 4 was released in September 2019 in 40 mm and 45 mm sizes. It cost $349 (AU$499, £259) at launch. The Vivoactive 4 comes in Black, Light Gold with Light Pink Band, Rose Gold with White Band, and Silver with a Gray Band.