If your Fitbit time is wrong, you do not need to worry! I have got you covered. This can happen when your time is not synced properly and can be resolved when you select the correct app settings which is a matter of minutes. So let's start reading this guide so you can enjoy the correct time!
Quick Answer
If you find yourself that the fitness device is not able to showcase the correct time. The following are some of the ways through which you can easily set the correct settings.
Connecting via the Fitbit app syncing your device with it;
Modifying the time settings via your Android or iPhone mobile device;
Alternate the time through the web browser.
Сontinue reading to know more about how to navigate through customization, As I will dive into the in-depth tutorial on how to correct time. Also, get insights into how to set your multiple time zone settings and other advanced options. Let's begin!
Why Fitbit Time Is Wrong: 4 Things You Should Know?
There are a number of reasons as to why your device is showing the wrong time. Let's see the most probable causes: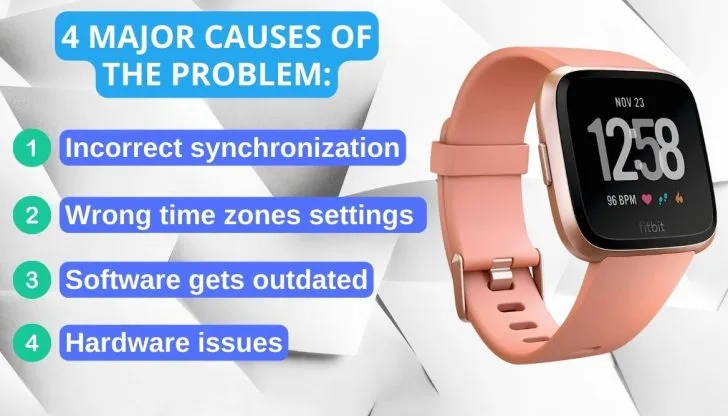 Syncing Issues: There are times when your time can not be synced with the app therefore showing the incorrect time.
Time Zones Settings: The second reason for the wrong display time is the inaccurate time zone location. This happens especially when you have traveled somewhere and the device does not automatically cater to it.
Software Updates: When the software gets outdated and isn't properly updated then it can cause variations in the time settings.
Hardware Problems: Sometimes malfunctioning hardware like a faulty battery which completely drains out can also affect the time on your device.
How to Fix Time on Fitbit by Connecting To Your Fitbit App?
If the Fitbit isn't synced with the host device then it might show you the incorrect time. To sync your Fitbit, follow these simple steps:
You need to initiate the Fitbit app on your Android or iOS device;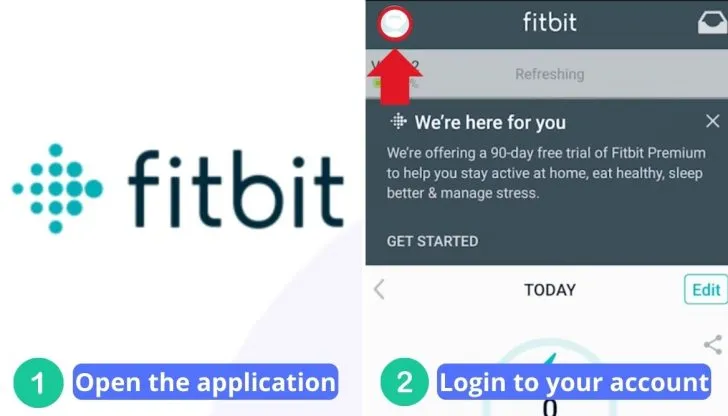 Now select your Fitbit device by tapping on the profile icon in the top-left corner;
Next, click on "Sync Now" and wait for it to complete.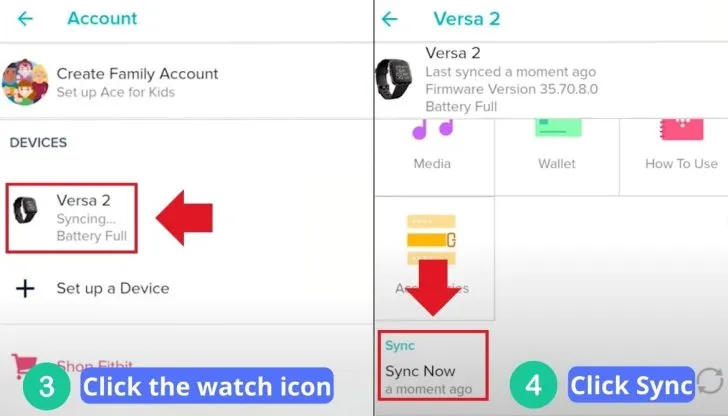 This option is the best to quickly fix the problem. For a better understanding, I would recommend you check out the following helpful video.
But in case this method doesn't work for you, move on to the next step:
How to Adjust Fitbit Time Manually?
If synchronization does not cure the time issue, you must manually update the time on your Fitbit device. I've included detailed instructions for both Android and iOS smartphones. Let's take a look at the settings of both platforms one by one:
1. When Fitbit time Not Updating, How to Update it on an Android device?
Listed below are the steps that will help in fixing the time on Android. Let's check them out:
You need to access the Fitbit app on your device.
Then you should click on the icon of the profile in the upper-left corner.
Under "Settings", you will find "App Settings". Click on it.
If it's not already turned on, then you should opt for the "Automatic time zone" option. This will ensure that your Fitbit's time adjusts automatically based on your network's time.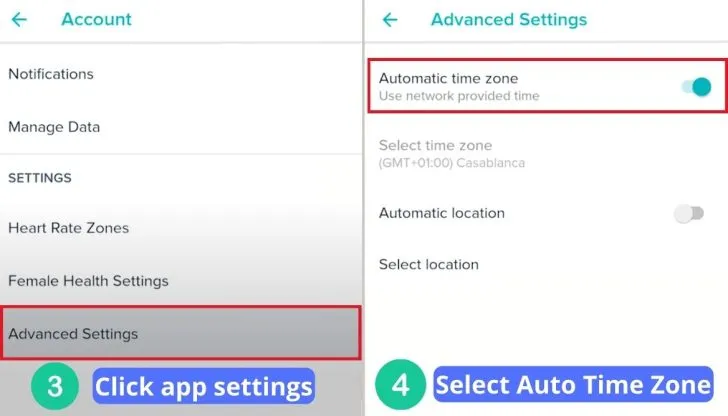 If you want to change your Fitbit's time zone, first uncheck the "Automatic time zone" option, then press "time zone," and choose the one that corresponds to your present location.
2. How to Alter The Time on iPhone and iPad?
In order to change the time and sync it with your iPhone, then use these steps:
To begin the process, start by opening the app icon on your iPhone's home screen.
Click on the profile symbol in the upper-left corner.
Search the app settings and select "App Settings".
Select Time Zone, then toggle on the Adjust Automatically button to automatically alter the time as per your iPhone's current time zone.
You can also adjust the Automatic Setup if it is turned off, then touch on Time Zone, and choose the time zone where you're currently living.
3. How to Change the Device Time on the Web?
Let's read ahead to get your Fitbit clock synced up with your computer.
Launch your browser and navigate to the Fitbit website.
To proceed, log in to your Fitbit account.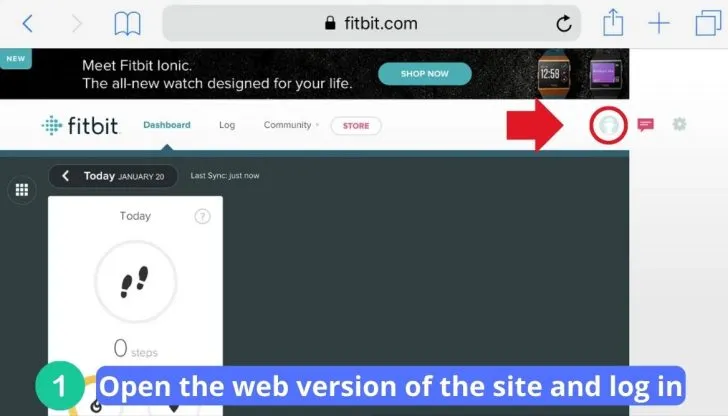 For configuration, simply click on the gear icon located in the top-right corner of the screen go to Settings.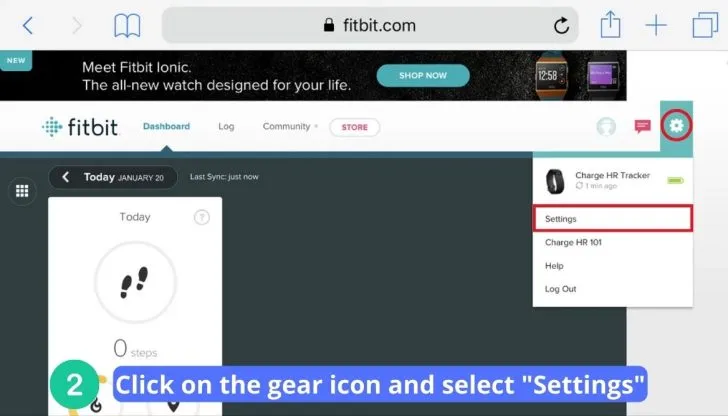 Restart Your Fitbit as an Alternative Solution
Another way to get the correct time is to try rebooting it completely. If you have one of the newer Fitbit trackers or smartwatches, here's how to correct the time zone:
To start a device reboot, you need to Open the Settings app, and then select About.
You can also try the Settings app, seek the Restart Device option, and press Restart.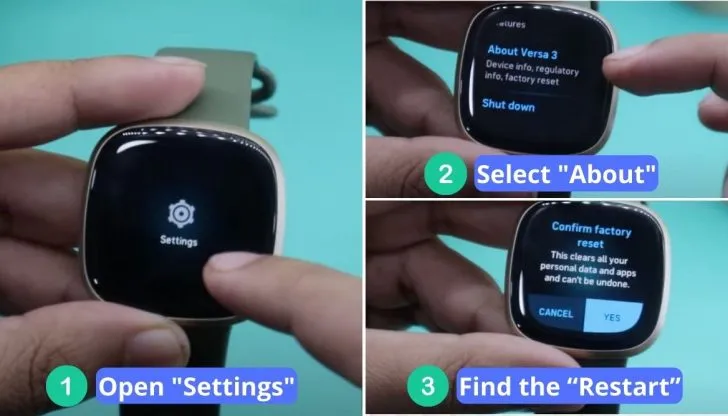 For other models, you need to follow the instructions in the user manual or consult Fitbit's official guide.
How to Change the Format from 12 hours to 24 hours?
To change the format, you need to go into the Fitbit online site dashboard rather than the Fitbit app to achieve this.
After you have signed in, you will see the button named Settings somewhere in the upper right corner.
From here, navigate to Settings > Personal Info.
You need to scroll down on the screen, and then specify your preferred choice of clock display time, you should click on the Submit button, and proceed to synchronize it with your tracker.
How to Resolve: If Fitbit isn't Able to Update Daylight Savings Time?
Fitbit does not automatically adjust to daylight savings time or not updating with current firmware updates. Then, repeatedly change the automatic timezone settings on and off.
To access additional options, just go to Advanced Settings or App Settings.
Please make a selection and tap Time Zone from the available options.
Disable Set Automatically (or Automatic time zone.)
Now you need to wait for a duration of 30 seconds.
Re-enable Set Automatically (or Automatic time zone).
Just click on "Sync Now" in order to re-sync your data and time.
4 Reasons Why Fitbit is a Popular Choice
Here's why Fitbit devices are loved by fitness freaks and novices alike: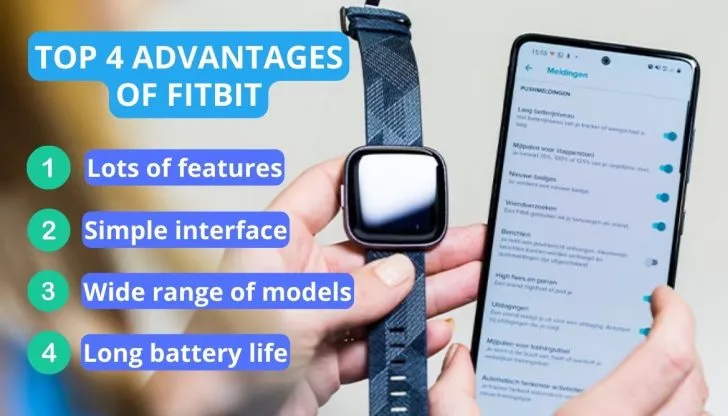 Health Tracking: These provide a wide range of functionalities including heart rate monitoring, step count for the day, sleep tracking, number of calories burned, and much more!
User-Friendly: The design is also user-friendly and intuitive. It is easy to set up and you don't need to be tech-savvy to operate it. From elder citizens to young children, this provides usability for all!
Range of Models to Choose from: You can choose from a variety of shapes, colors, and designs. Whether you are looking for advanced features, a sleek look, or a waterproof design, this has a plethora of customization options to choose from.
Long Battery Life: These units have a very extended duration of operation. So you can wear them all day without worrying about draining the battery.
For more insights, check out the interesting video.
FAQs
Why is my Fitbit showing the wrong time?
Fitbit is showing the wrong time due to moving to various time zones, changing the format of the clock, or being unable to sync with timezone settings.
How do I correct the time on my Fitbit?
To correct the time on Fitbit, you may change the time on your device by synchronizing it with the official app or the changing time via the online dashboard.
My Fitbit time is wrong, but it's only wrong when I'm using a certain app. What's going on?
If your Fitbit time is incorrect but only when you use a certain app, then modify the time zone option in the app to reflect the time. I've already discussed how to accomplish it.
Can I change the time on my Fitbit without syncing it?
No, changing the time on your Fitbit requires syncing. To change the time to your current settings, you must sync it.
Can I manually change the time on my Fitbit?
Yes, you may manually adjust the time on your Fitbit by using the app or a web browser.
Conclusion
The final say is that your Fitbit time is wrong because your device has not properly synced with the app or lost connection. Another reason might be that the time zone setting does not match your location and time zone or could have a glitch.
By synchronizing your device with the Fitbit app or the web dashboard, you can change your Fitbit's time. If the automated time zone selection is incorrect, you may also manually adjust the time zone setting in the app. Lastly, if nothing proves to be helpful for you, it is recommended to opt for restarting your device.