Is Onn a good TV? To find the truth I invite you to dive into my in-depth review. I have evaluated Onn TV features, performance, and overall quality to help you decide if it's worth considering an entertainment setup. Let's head toward the quick answer and other details!
Quick Answer
There are some important things about Onn TV:
It is a good TV brand if you are tight on budget and want something that has eye-pleasing picture quality and sound quality.
It also comes with basic smart functionality as well.
The price is quite affordable but this TV isn't meant for gaming due to the high latency.
Read Also: Is Philips a Good TV? The Truth About Features and Problems
Keep reading and soon I will go through the top 7 reasons why it is considered a reputable brand, from its affordability to its cutting-edge features. And also will address common problems that users may encounter with most Onn TVs.
Let's get right into it!
Table
| | |
| --- | --- |
| | |
| | Good in comparison to other budget brands |
| | Average as there are some durability issues |
| | Affordable, lower than other brands |
| | Onn TVs are made by Walmart |
| | 1080p with good image quality |
| | Good sound quality but not comparable to a high-end TV |
| | Good enough considering the price |
| | |
| | |
Upsides and Downsides of Onn TV
Let's take a brief look at the main upsides and downsides of Onn TV:
Upsides
The price-to-performance ratio is really good.
You get support for HDR10.
The design language is also very minimalist.
Onn TV has built-in Roku support.
The warranty service is superb.
Convenient to use.
These TVs are also very energy efficient.
Downsides
There is no Bluetooth.
You don't get a high refresh rate display so not good for gaming.
The response times are also quite high.
You can't use smart hubs.
Onn TV Manufacturing
It is a brand that is exclusively sold by Walmart, one of the largest retail giants in the world. There are some facts about Onn TVs:
They are manufactured by Durabrand.
Onn TV brand maintains strict quality control standards to ensure that they meet their specifications and deliver reliable performance to their customers.
The various Onn TV models are no different a lot and are designed to offer a budget-friendly option for consumers seeking a TV from a well-known retailer.
7 Solid Reasons to Declare Onn Good TV Brand
Available at online Walmart stores, Onn TVs offer a range of compelling features that make them a smart choice for consumers. With the convenience of Roku Smart TV technology, it delivers a seamless and immersive entertainment experience.
Let's explore 7 reasons why it is quickly becoming a go-to brand for savvy shoppers seeking quality and affordability.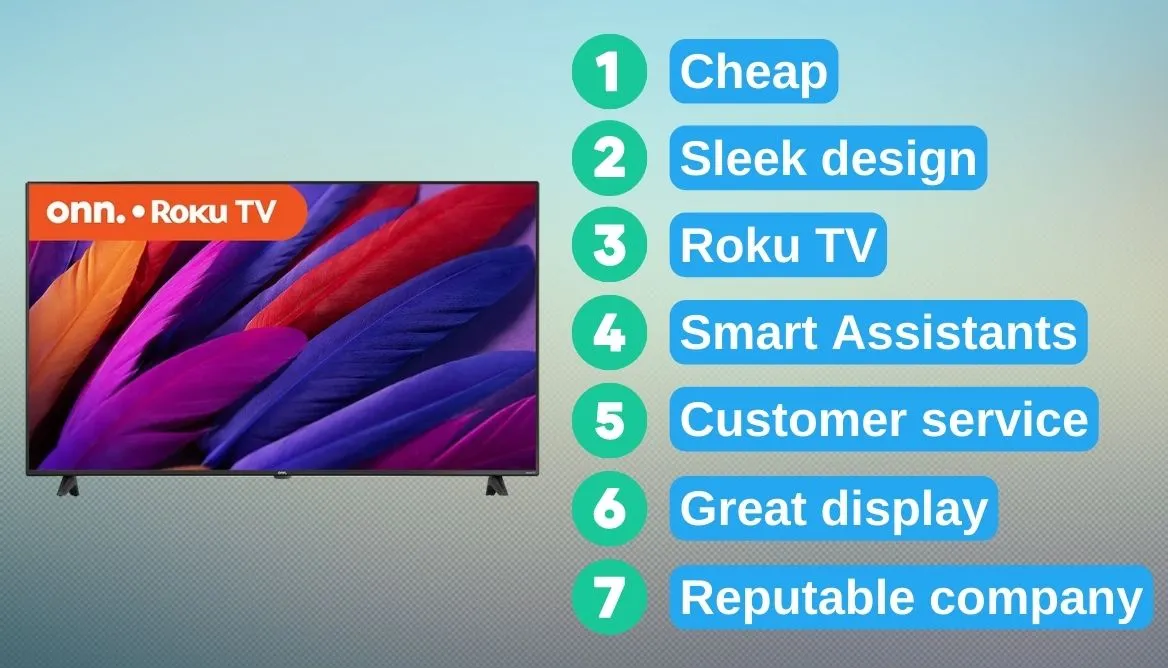 #1: It's Cheap
One of the top reasons why Onn TVs is good is that it offers affordable options for budget-conscious consumers.
As a new TV brand, it strives to provide value for money with its well-priced products.
They are priced lower than other established competition, making them an attractive choice without compromising on quality.
It is very different from an LG TV that excels in almost every metric but also costs a lot.
#2: Sleek Design
Onn Walmart brand TVs are known for their sleek and modern design, which sets them apart from other budget TVs in the market.
With slim bezels, you get a sophisticated look that can enhance the overall visual appeal of your entertainment setup.
Whether placing it in the living room, bedroom, or any other space, an ONN TV can add a touch of elegance.
This makes Onn TVs very attractive to purchase.
#3: Roku TV
The Onn TV is powered by Roku, making it an excellent choice for those seeking a smart TV experience.
Onn Roku TV has a user-friendly interface, extensive streaming options, and seamless integration with popular services like Netflix, Hulu, and Amazon Prime Video.
You can enjoy the convenience of watching your favorite content without needing an external device.
You can control everything using the Roku remote.
Read Also: What Is the Difference Between Roku TV And A Smart TV?
#4: Compatible with Smart Assistants
As a modern smart TV, you get full compatibility with popular smart assistants, such as Amazon Alexa and Google Assistant.
This allows you to control your TV using just your voice, making it a convenient and hands-free option for your entertainment needs.
It makes Onn TV a very streamlined and connected experience for users who want to incorporate their TV into their smart home system.
You can ask your smart assistant to change channels, adjust volume, switch inputs, or even launch streaming apps, all without needing to reach for the remote.
This level of convenience and control adds a new dimension to your smart TV viewing experience.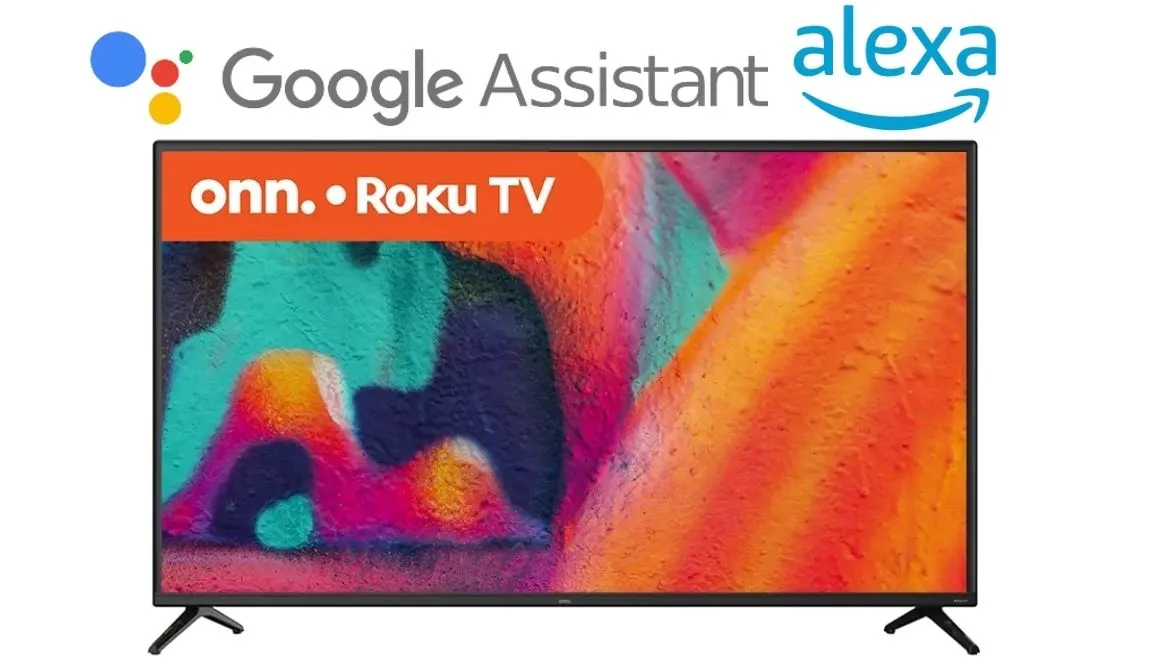 This makes Onn Roku Smart TV a great choice for those who are already using smart home gadgets.
#5: Excellent Customer Service
Onn TV values exceptional customer service as a cornerstone of its commitment to satisfaction.
Their knowledgeable and responsive team is readily available to assist with setup and troubleshooting.
They also cope well with general inquiries through multiple channels, including phone, email, and online chat.
It understands the importance of prompt and reliable support to build trust and loyalty.
With a customer-centric approach, Onn goes the extra mile to address concerns and provide timely solutions. It ensures a positive experience with its products.
#6: Great Display at an Amazing Price
This Onn Roku TV is renowned for its excellent displays that deliver impressive picture quality at an unbeatable price point.
With features such as high-definition resolution, HDR support, and advanced technologies, you get an immersive viewing experience.
The picture quality rivals that of higher-priced competitors, providing stunning visuals with vibrant colors, sharp details, and deep blacks.
If you want to enjoy your favorite movies, then Onn TV delivers great visuals that bring entertainment to life.
Overall, this makes Onn TV a good display at an affordable price without compromising on the picture quality.
#7: It is made by a Reputable Company
They are made by Durabrand and are exclusively offered at Walmart. Check out the Onn TV Manufacturing section where I have already covered all of the useful information.
4 Most Common Problems with Onn TV Models
As with any electronic device, Onn TVs may encounter some common issues. Here are four of the most frequently reported problems with them: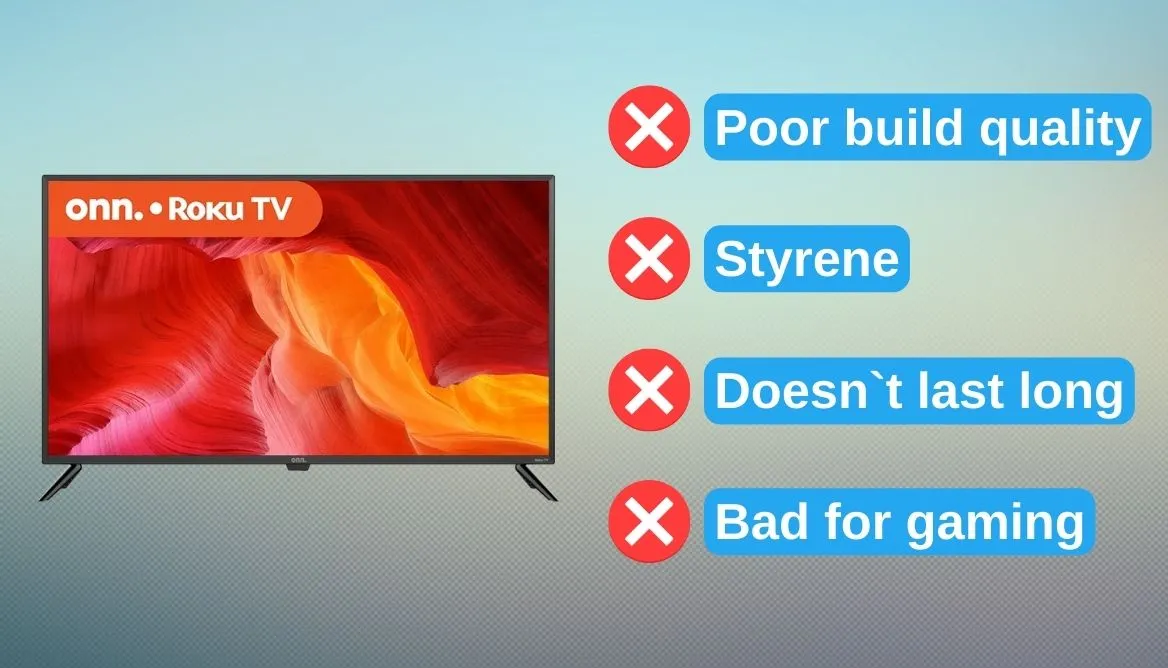 #1: Poor Build Quality
Some users have reported concerns about the build quality of Onn TVs, including issues such as loose connections, wobbly stands, or flimsy materials used in construction.
It's important to note that build quality issues can vary from one unit to another and not all Onn TVs may experience these problems.
Before making a decision, it's recommended to carefully inspect the build quality of the Onn TV to ensure that it meets your expectations.
#2: Styrene
It is a compound that is used in the production of rubber and plastic. Onn TVs have styrene in them and this is not a recommended thing. It is because a large amount of styrene leads to the following: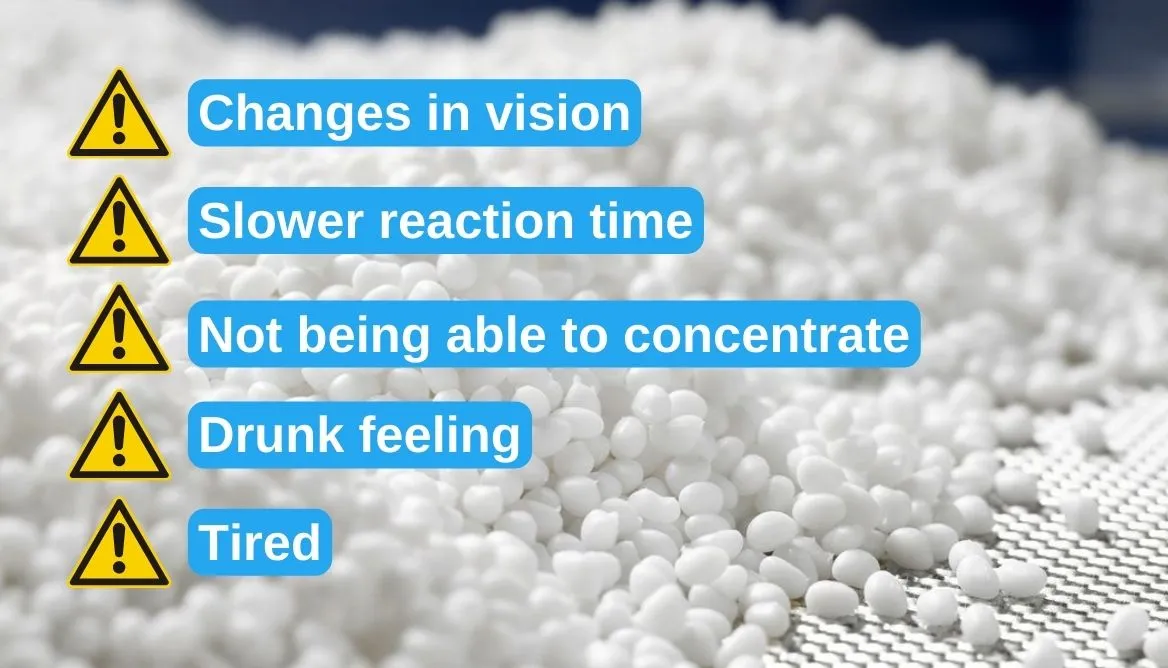 Changes in vision.
Slower reaction time.
Not being able to concentrate.
Drunk feeling.
Tired.
#3: Doesn't Last Long
Onn TVs do not last as long as expected.
This includes issues with the durability and reliability of the TV.
Factors such as build quality, frequent breakdowns, or issues with components may contribute to a shorter lifespan of the TV.
Note: Ideally, a new TV should last easily for about 4 – 7 years.
#4: Bad for Gaming
If you're a gamer and looking for a good TV then you should avoid this it. Here is why:
Color accuracy
Even though the colors are good for the price but not that good. It has an sRGB percentile of 96.7 which seems good on the surface. But if you compare it with other brands like TCL and HiSense, they are offering similarly priced TVs with 98 and 99 percent color accuracy.
Refresh rate
If you are a regular gamer and don't play competitive games then this TV is great. But for the more competitive gamers, it presents a huge problem as it doesn't offer a high refresh rate experience.
You are stuck with 60Hz even if you use an HDMI cable in any of the various HDMI ports at the back. It isn't that bad but is not optimal for highly competitive games.
Internet
Another major issue of Onn TV is the internet. A lot of users have reported drops in the Wi-Fi. You can easily avoid this issue if you have an ethernet cable lying somewhere. Hook it up to the TV and you're good to go. Note that this port is only available on the 4K models.
Input lag and latency
Input lag is basically the time in which your action registers on the display. There is a bit of latency when gaming on an Onn TV. I measured it around 32.1 ms while the optimal latency for gaming is around 20 ms.
Onn TVs – Offline and Online Purchasing
You can purchase an Onn TV both offline and online.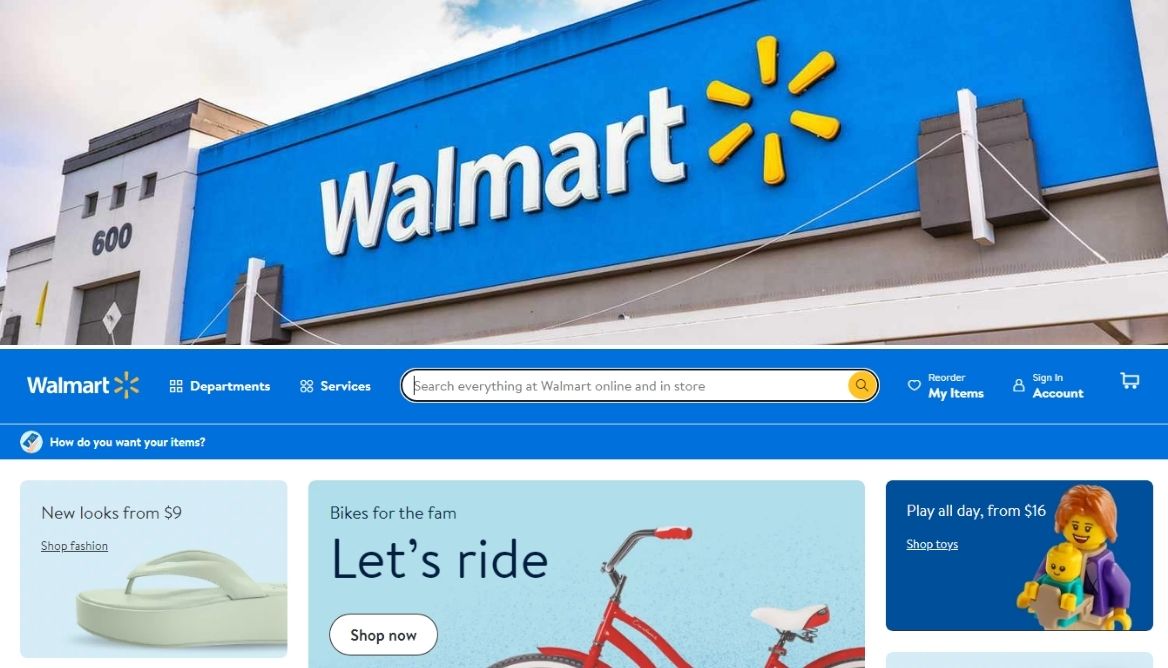 Offline, customers can find them at a Walmart store, where they can view the TV in person and make a purchase directly.
Online, you can get them on Walmart's official website, as well as through other online marketplaces.
This TV is available only in the US, UK, and Canada. You won't get it anywhere else.
There are some used options available on Amazon and eBay. But the price difference between those Onn TVs is not bigger than a newer one. So, it is recommended to buy directly from Walmart.
Read Also: Is a LG Smart TV an Android TV? What's the Difference?
FREQUENTLY ASKED QUESTIONS
Is Onn a good brand for TVs?
Onn is a good brand for TVs. It provides real competitively priced TVs with good picture quality and a bunch of smart features. But it doesn't support smart hubs and also has really bad latency. So, it doesn't provide a good gaming experience.
What company makes Onn TV?
The Onn TV is manufactured by Durabrand and sold in Walmart. You can get the Onn Tv both offline and online.
Which is better Vizio or Onn TV?
Some may find Vizio to be a better option due to its established reputation as a TV brand, while others may find Onn TVs to be a good choice for their affordability and features. It is a matter of personal preference.
Who owns Onn?
Onn TV is a brand owned by Walmart, a well-known retail corporation.
What is the difference between Roku and Onn?
Roku is a streaming platform that is compatible with various television companies. Onn TV brand owned by Walmart that offers budget-friendly options with built-in Roku functionality.
Conclusion
So, to the people asking the question is Onn a good TV? It certainly offers several advantages, including affordable prices, sleek design, compatibility with smart assistants, and excellent customer service. There are also some concerns related to the build quality and potential durability issues.
Onn TVs may be suitable for those seeking an affordable option with basic features and Roku functionality. However, it may not be the best choice for those looking for high-end picture quality or premium build quality.
Are you willing to compromise on some downsides for a budget-friendly option? Let us know in the comments!