One of the first things people notice about their homes is the lighting. You can have a perfectly decorated home with all the latest trends, but if your lights are out of date or not at all appealing to look at, then it doesn't matter.
The same goes for businesses that want to attract customers and clients. LED light strips are an affordable way to update outdated fixtures or add extra accent lighting without breaking the bank on new flooring or ceilings.
LED light strips come in many different sizes and styles, so it's easy to find one that matches your needs. And because they're super thin, you can easily install them under kitchen cabinets or inside closets without any mess!
Since they come in all different sorts of varieties from various brands, the reset method often varies. Here is a compilation of various reset methods. If you have a name-brand LED light strip, skip down to its method. Otherwise, start with this method for off-brand LED strip lights.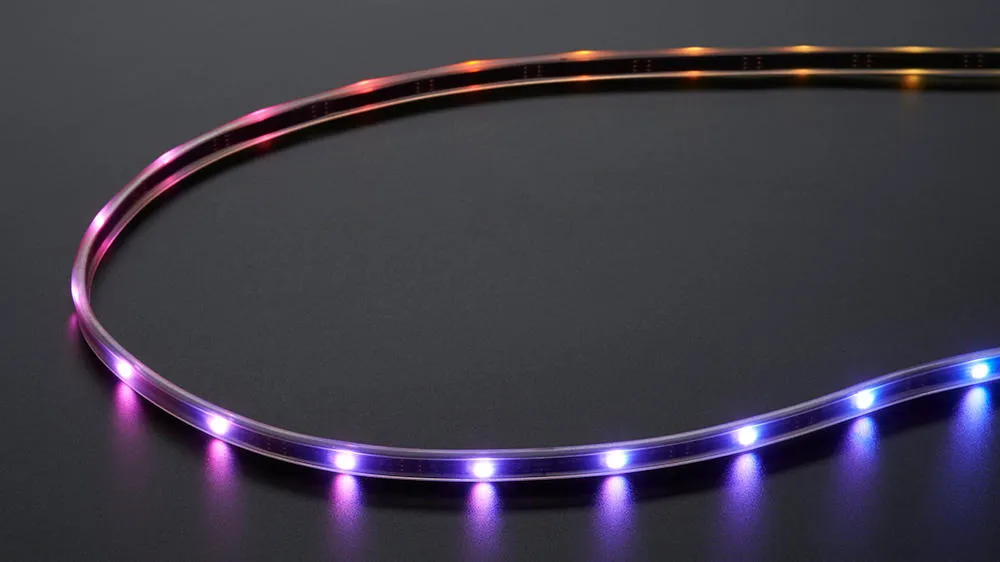 How To Reset an LED Light Strip (Power Supply Method)
Unplug your LED light strip for a few seconds.
Plug in the LED light strip for 5 seconds.
Repeat 5 times
The LED light strip will flash a different color when reset is successful
If your timing is off, you may have to repeat unplugging it and plugging it back in a few extra times.
How To Reset an LED Light Strip (Remote Power Button Method)
Plug your LED light strip in and turn them on.
Disconnect the power adaptor from the LED strip light.
Press and hold the power button on the remote and reconnect the power supply to the LED light strip.
Continue holding the power button on the remote and wait for the LED strips to turn on. (About for five seconds.)
The LED strip lights will turn on and alternate colors between red, green, blue, and yellow.
When the LED light strip sops flashing between colors, release the power button on the remote.
This is the general way of how to reset RGB led strips. Of course, the process may be a bit different for some brands. For some brands, factory resets will require a different power sequence or a different set of buttons to be pressed. Here are the reset methods for a few of the most popular brands.
How To Reset The Sengled LED Light Strip
The Sengled Light Strip only needs reset in a few cases.
If you're having trouble setting up the light strip for the first time and it isn't showing on your Sengled Element hub, try performing a reset. Another cause might be that the light strip was removed from your hub using the Sengled Home app.
Once the light strip is reset, you will be able to add it back to your hub as if it were a new light strip.
How to reset the Sengled light strip:
Locate the corded controller attached to the power supply of the light strip.
Insert a paper clip, or a similar-sized object, into the reset hole on the controller.
Press and hold the reset button inside the reset hole for eight seconds.
The light strip will flash five times then cycle through the colors blue, green, and red.
How To Reset a Philips Hue LED Light Strip
The Philips Hue light strip can be a great way to update your home or business with a fresh new look and feel without having to spend a ton on lighting fixtures. The strip comes in numerous styles, colors, and sizes, so you're sure to find one that fits your needs!
And because they come as an affordable peel-and-stick light strip, installation couldn't be easier! It's also compatible with most other smart home platforms such as Google Assistant and Amazon Alexa, so if you already use those services, then it'll only take minutes to set up!
The problem comes in when you need to reset them. The Philips Hue LED Strip is one of the trickiest to reset because you have to have a dimmer switch. If you already have that, then reset will be a breeze.
You can reset a Philips Hue Lightstrip by using a Philips Hue dimmer switch.
Unplug the Philips Hue Lightstrip for 15 seconds.
Turn the Lightstrip on.
Hold your Dimmer Switch close Philips Hue Lightstrip.
On the dimmer switch, press the ON and OFF buttons simultaneously for 15 seconds till the Lightstrip and the Dimmer Switch flash.
How To Reset a Feit LED Light Strip
Feit LED light strips are a great way to add color and ambiance to any space. They're also perfect for adding accent lights in your home or office, and did you know that their colors can be customized?
It uses an easy-to-use remote to allow you to change the color of your lights easily. But if you've ever had to reset your Feit LED light strip before, I'm sure it can be a little confusing.
Today we'll show you how to reset the Feit LED light strip to revert to factory default settings.
Turn off the Feit LED strip light.
Locate the controller module. (The part the power supply connects to.)
Press and hold the button on the controller module for 3 seconds.
The Feit LED light strip will reset and enter pairing mode.
In Conclusion
When it comes to resetting your LED light strips, there are a few different brands and models that have their own sequences.
In this blog post, we've walked you through the process for three of the most popular types: Philips Hue, Feit LED Strip Light, and Sengled Element light strip, as well as what off brands may use.
These techniques should be helpful whether you're starting from scratch or if you need to reset a malfunctioning product.