In the market for a new TV and looking for the best HDTVs available? If you are looking to have a top-notch home entertainment setup, you are on the right track by looking at these two brands Sony and LG OLED TVs are two of the best options available. The question now becomes which one is better; Sony OLED or LG OLED?
In general, Sony OLED HDTVs are better for watching movies, and LG OLED HDTVs are better for gaming. Sony buys the actual OLED panels from LG, so they use the same OLED panel. The difference is due to a few factors: how video is processed, the operating system, and other hardware on the TV.
Now that you know Sony uses the same OLED panels as LG, there will not be any difference between the Sony and LG due to the actual screen. However, there are some major differences between the two. Let's talk about them. For the purpose of this article, I'm using the latest high-end models from each manufacturer: LG G1 and Sony a90j.
Key Differences between Sony & LG OLED TV for 2023
| | | |
| --- | --- | --- |
| 2023 OLED TVs used for reference | LG G1 | Sony a90j |
| OS | WebOS | Google TV |
| Voice Assistant | Amazon Alexa & Google Assistan | Google Assistant |
| Processor | Alpha 9 Gen 4 | Cognitive XR |
| Sound | 2 Speakers + Sub | Screen as Speaker + Sub |
---
If you're interested in reading more of the specs, here are the product pages for each TV straight from the manufacturer:

LG G1: Click Here
Sony a90j: Click Here
---
You can also view and buy the TV's on Amazon using the following affiliate links
Sony OLED HDTVs vs LG OLED HDTVs
OLED Panel
I have mentioned a couple times already that Sony sources their OLED panels from LG, so there won't be a difference. However, there is one caveat. In 2023 LG announced that they are using a newer, enhanced version of the OLED panel which they call "OLED evo". Evo being short for evolved.
The part that we don't know is if LG is selling the new OLED evo panels to other companies or using the new panels exclusively in their own TVs. LG is currently the only manufacturer of TV-sized OLED panels in the world, so there is a good chance that Sony is using the same OLED panel.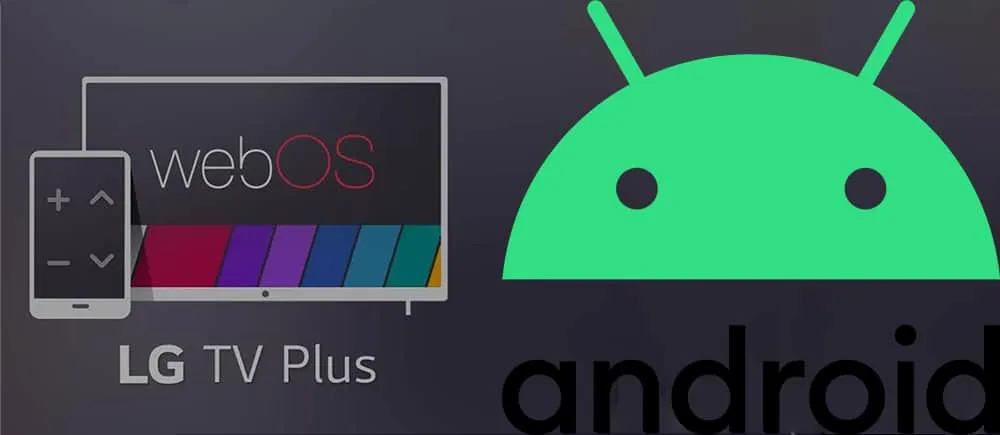 Operating System: LG – WebOS vs Sony – Google TV (Android TV)
One of the key differences between Sony and LG OLED Smart TVs is the operating system they run. These provide for completely different user experiences. Not just from how it looks, but in how you interact with menus and various settings, as well as getting the TV setup, adjusted, and customized to your liking.
LG has used the Web OS operating system on their TV for years now, and it just got a makeover for 2023. The newly overhauled version, WebOS 6.0, is sleek, easy to read, and has a nice dark theme to it.
If you would like to learn more about what separates WebOS from Android, check out my article Is a LG Smart TV an Android TV? What's the Difference?
LG's WebOS supports several voice assistants, including Amazon Alexa and Google Assistant. WebOS also has its own voice assistant, but passes on voice commands to Google when they become too complex.
In my opinion, it seems less bubbly than the previous WebOS version. It is easy to navigate and quickly find the settings you need to adjust. It has just about everything you could need, although you can't download apps from the Google Play store like you can with Google TV.
Speaking of Google TV, that brings us to Sony OLED TVs, which as you would expect, run Google TV. Google TV is the new, revamped version of Android TV. Google TV was first introduced in 2020, when Google released the "Chromecast with Google TV". If you have one of these chromecasts, you can expect the same experience on the new Sony OLED TVs.
Since Sony uses Google TV, it's no surprise that it uses Google Assistant. Google TV uses AI for a recommendation engine, and it gets better the more and more you use it as it learns your likes and dislikes.
LG's WebOS offers users more settings, like the gaming optimizer, which are useful, but can be confusing if you are not familiar with each setting. Sony, on the other hand, does not have as many settings, but each setting has pop outs that explain what you are changing when you highlight an option. This helps to clear any confusion before you change your settings.
Processor: LG – Alpha 9 Gen 4, Sony – Cognitive XR
We have already talked about the OLED panels, and how they are probably the same, or at least very similar.
Let's talk about processors. Normally not something that gets people excited, but this is the part that really differentiates the two OLED TVs and sets them apart. The processor in these HDTVs is what causes the difference in picture quality, and partially what makes the screen brighter.
Sony has been a long time leader in terms of picture quality, but LG has nearly caught up and provides for, in my opinion, the stiffest competition yet in 2023.
In combination with the new OLED panels (which both LG and Sony use), the LG OLED HDTV's now have higher brightness and sharp, crisp images with greater clarity, detail and realism. This is thanks to the Alpha 9 Gen 4 processor.
That said the latest Sony OLED TV has picture quality that is one step up, just barely. I don't think you would be able to tell the difference if the screens were not side by side, but the Sony HDTV is able to produce an incredibly realistic image straight out of the box. For LG HDTVs, you have to get into the settings in order to get the nearly same realistic image.
I mentioned brightness earlier. The latest LG TV (LG G1) has a maximum brightness of about 900 nits, whereas the Sony is capable of producing about 1300 nits when in Vivid mode. 900 nits is plenty bright for most settings, but the Sony HDTV in Vivid mode would come in useful when used in bright settings. Such as outside, or when you are inside in a bright room with direct sunlight coming through the windows. Otherwise, the difference in brightness doesn't matter.
In case you're wondering, Sony is able to crank up the brightness because it has attached heat sinks on the back of the panel. These help to dissipate the heat produced by turning up the brightness to this level and prevent damage to the OLED panel.
Gaming – LG G1 is the Best Gaming TV
LG is the best when it comes to gaming. It used to be that you needed a gaming monitor, but TVs are catching up and are able to support the latest specs that gaming monitors are able to do.
The LG G1 has four HDMI 2.1 inputs. In terms of software support, the LG G1 has a 4K 120 Hz gaming with HDR and variable refresh rate, along with G-Sync and FreeSync support. All of those features work right out of the box. Not to mention the 1-ms response time. To further support gaming, LG has a settings menu just to support gaming, called Gaming Optimizer. You can improve your gaming experience, by adjusting settings like input lag reduction and raising black levels.
While LG is the best for gaming, Sony is not far behind. The latest Sony has 1 HDMI 2.1 input, but does not have a gaming optimization setting.
Sound
The last big difference that should be pointed out is the sound. The LG uses two speakers along with a sub to produce the sound. For how thin the LG HDTV is, it has an impressive bass sound. In terms of treble, the LG is able to produce easily heard, crisp voices.
Sony uses the screen to produce its sound, just like the LG cell phones did. The sound processing is great. Sony does a good job, and the bass is just as good.
Related Content
If you would like to read and learn more about Smart TVs, check out my Smart TV page by clicking here