Today's Samsung TVs come with a plethora of streaming services and content providers to choose from. However, you may wish to watch local channels on your TV from time to time.
There are several ways to watch local TV channels on a Samsung TV, whether it's a smart TV or not. Now the question is: How can I get local channels on my Samsung TV?
Watch local channels on your Samsung smart TV for free by attaching an antenna to the coaxial jack, or watch local TV by purchasing Cable, Satellite, or a streaming service.
Buying additional components and equipment may be required to watch local stations on your Samsung TV.
Read on to learn what you need to do to get local channels on Samsung TVs.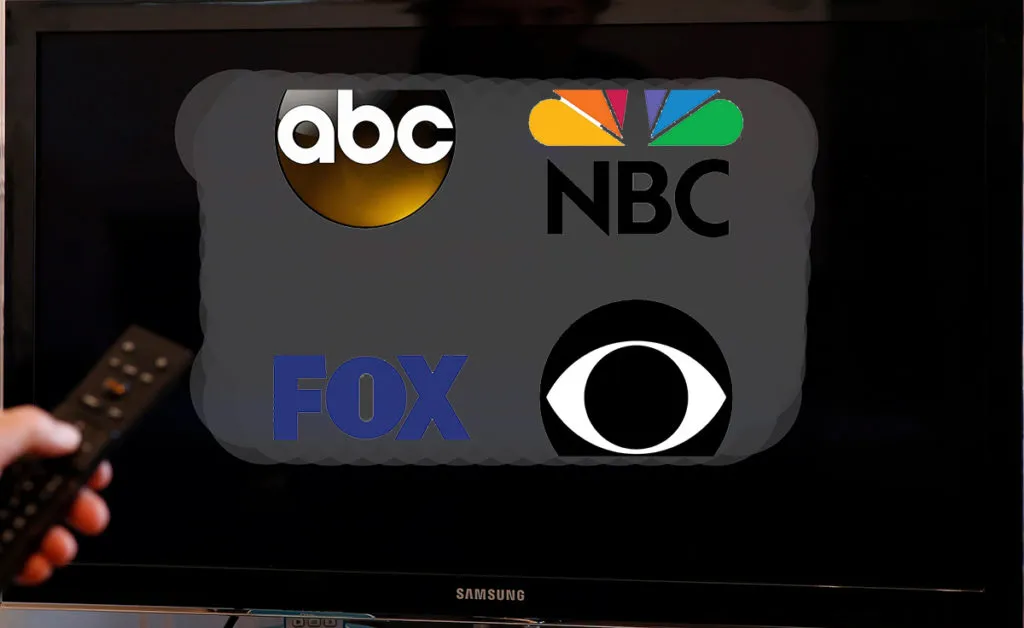 Use an Antenna to Watch Local Stations (For Smart TVs and Non-smart TVs)
Over-the-air (OTA) programming has advanced significantly over the years. Instead of static, local stations now broadcast a digital signal, and the content is in HD! (The FCC requires it.)
In fact, you won't get any better picture quality than what is received over the air.
And to make things even better, Samsung smart TVs have tuners that can scan for and automatically program local channels that will appear on your channel list. Plus, an antenna will help your TV find even more channels and improve the quality of the signal.
The cheapest option to get local stations on your TV, whether it's a smart TV or not, is to install an antenna.
First, you need to buy an antenna. All antennas attach to the RF jack, also known as the co-ax jack, on the back of your TV. This is the jack that we're all familiar with (at least for those of us who are old enough), and most of us have them sticking out of the wall.
You can buy a high-performance, long-range outdoor Antenna or an indoor antenna with a shorter range called.
The price range is from $20 for a basic indoor antenna, all the way up to $200 for a more reliable, rugged outdoor antenna.
The benefits of an outdoor antenna are that they tend to get better reception, meaning your picture won't keep cutting in and out, and you won't have to go move the antenna depending on which channel you are watching.
The benefits of an indoor antenna are that they are cheap and easy to install. They provide a decent signal, but they are more prone to glitching and showing a distorted picture.
How To Set Up An Antenna On Your Samsung Smart TV
Setting up an antenna if you have an older Samsung TV that isn't "smart" is relatively easy. All you have to do is attach the antenna and select the correct input.
Installing an antenna on a Samsung Smart TV takes a little more work. Here are the steps to take after you have physically connected the antenna to the TV.
How To Scan For Channels From An Antenna On Your Samsung TV
Change the source on your TV to TV. There are a few ways to do this. You can press the Source button on your remote and then select the source labeled TV. Or the alternative option: You can press Home, navigate to Source, and then select TV.
Once you are on the TV source, use the directional pad or arrow buttons on your remote to select Settings.
Select Broadcasting, and then select Auto Program.
Select Start to begin auto-programming, and then select either Air. Select Air if you are using an antenna only or Select Both if you are using an antenna and a cable box.
Your TV will begin to scan for channels. After it's done, select Close to finish.
How To Set Up A Cable Or Satellite Box With Your Samsung Smart TV
Over time, this will probably be the most expensive option, unless you are able to get some kind of discount because you are also using the same company as your internet service provider.
Connect an HDMI cable from your cable or satellite box to your Samsung smart TV and watch local cable TV or satellite channels, assuming you have paid for and activated the service.
Note: Cable boxes no longer use coaxial cables for output to the TV.
Once the box and TV are turned on, select the correct HDMI input and follow the prompts from the cable or satellite box.
Your TV may automatically detect the external device and change the input source to your cable or satellite box for you.
If not, you can manually change the input by pressing Source on the remote control (or press Home and navigate to source on the home screen). Switch to the HDMI port with the external cable/satellite box connected.
The TV will usually indicate that something is plugged in by making it not be grayed out.
How To Apps To Watch Local TV On Your Samsung Smart TV
There are apps and streaming services available on your Samsung Smart TV, through the app store, that broadcast local TV channels. No antenna is needed, just a reliable internet connection.
The downside is that any service that provides local TV streams will be a paid service. You have probably heard of some of the big-name brands in this space.
The main Live TV streaming providers available on Samsung TVs are:
There are a few other popular providers, such as PhiloTV or Vidgo, that are not natively available on Samsung Smart TVs. Samsung does not allow you to install any applications on your Samsung smart TV unless they are available in the App Store.
You can still sign up for them and watch them on your Samsung TV using a connected device like Amazon Fire TV, Google Chromecast, or Roku.
The advantage to using a TV streaming service is that you can usually watch them on your other devices, such as your iPhone/iPad, Android Phone/Tablet, Mac, Windows, Xbox, and even other TVs: LG Smart TV, Sony Smart TV, and VIZIO Smart TV.
How To Install And Open Apps On A Samsung Smart TV
One of the best parts of having a smart TV is getting access to all of its available apps. In this case, it's having access to local TV programming. IIn addition, you will have access to popular video streaming services like Netflix, Hulu, and Prime Video.
You also have access to music streaming apps like Spotify, Pandora, and more. New apps will be occasionally added to the available list on your Samsung TV through software updates.
Here are the steps to install an app:
On the Samsung remote, press the Home button.
Scroll left to open the advanced features, scroll to and select Apps.
Select Search (Magnifying glass icon) in the top-right corner.
Type the name of the app you want to download, select it, and then select Install.
Once the app has been installed, press the Home button to open up the TV's Home screen menu. If the app is listed on the Home menu, use the remote's directional pad to navigate to it and open it.
If the app isn't listed on the Home menu, use the directional pad to select Apps, and then select the app you want.
Note: You can add an app to the TV's Home screen by going to Apps, selecting the Settings icon in the upper right corner, highlighting your desired app, and then selecting Add to Home.
Any updates or changes to these steps can be found on the Samsung website here.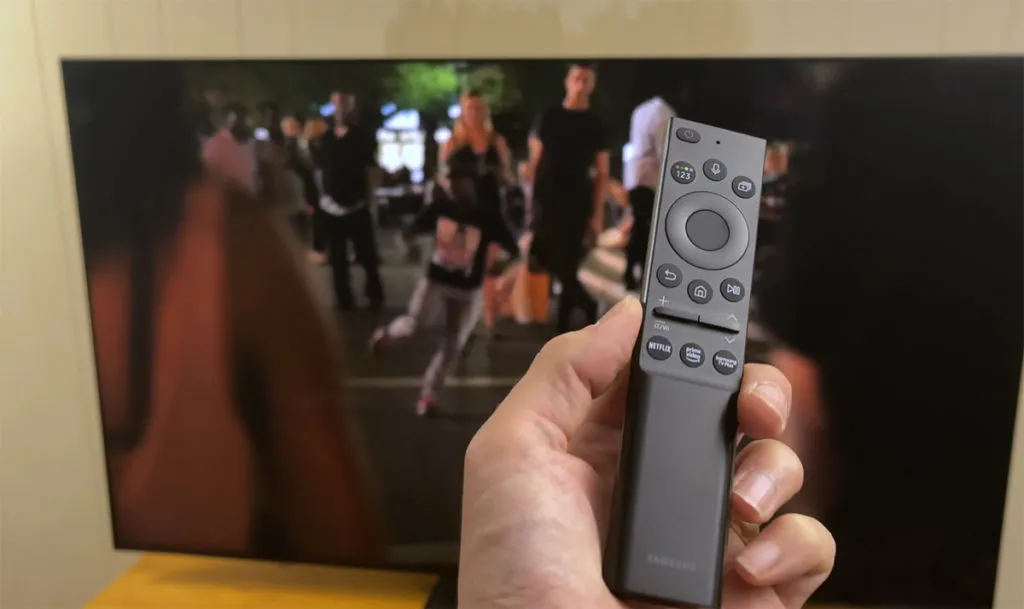 Does Samsung TV Plus Have Local Channels?
Samsung TV Plus is available on Samsung Smart TVs built after 2016, as well as smartphones made by Samsung. Samsung TV Plus is a free streaming TV service that is paid for through ads, aka commercials.
It has many channels available, ranging from news, sports, and entertainment, but does Samsung TV plus have local channels?
Samsung TV Plus has one channel that delivers local news based on your location. It is on channel 1041 and is named "Local News 1". Samsung TV Plus does not have any other local channels, but only national channels.
The Samsung TV Plus channel lineup can be found on the Samsung website here. To see what's playing on each channel, you will have to open the app, which has a TV Guide style list to show you what is on at what time.
Conclusion
Samsung TVs are excellent devices for watching TV shows, movies, and Live TV channels. However, you may wish to watch a local channel on your TV every now and then.
While Samsung TV Plus doesn't have much in terms of local programming, it does offer one channel that delivers local news based on your location. You can find the full lineup of channels available on Samsung TV Plus here. If you're looking for a way to watch local news, Samsung TV Plus is a decent option.
Otherwise, you may want to explore other options. These include buying an antenna or purchasing a paid service from either a cable or satellite provider or an online streaming provider.
An antenna is the only way to avoid monthly fees, although it does have the upfront cost of purchasing the antenna.