People interested in Wi-Fi upgrades are wondering when the new Wi-Fi 8 will become available, which, according to some reports, will support 7 GHz. There is not much information at the moment, but the release date is already known, so scroll down.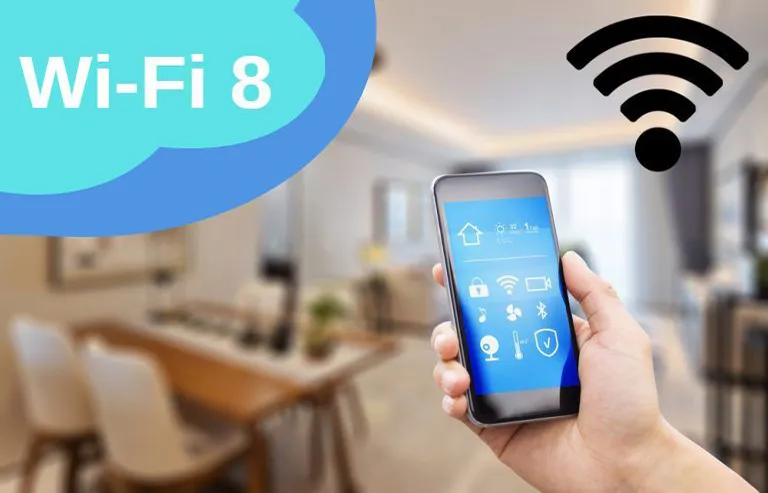 The Release Date of WI-Fi 8
It is worth saying that Wi-Fi 8 is not worth waiting for in the near future. The latest current version that is being actively discussed is Wi-Fi 7. In 2023, new devices with Wi-Fi 7 have just begun to appear, the first in the world were ASUS ROG Rapture GT BE-98 (LINK) quad-band gaming routers.
The expected release date for Wi-Fi 8 is the end of 2024, and the first routers with the new Wi-Fi will be presented at CES 2024.
Integration of the new consumer-grade Wi-Fi device will be carried out throughout the year after the presentation. While you won't experience the benefits of a Wi-Fi 8 router until you have Wi-Fi 8 devices because the new Wi-Fi 8 routers will be backward compatible. They may make sense for people who are currently considering an expensive system because they will handle connections but also provide some future protection.
What Benefits Will Wi-Fi 8 Bring?
Wi-Fi 8 will be faster, support more connections, and be more adaptive to deliver reliable, low-latency performance.
These benefits will help deliver high-quality video and better cloud gaming, as well as serve AR and VR applications that require high output and low latency. Wi-Fi 8 will also eliminate congestion and interference, bringing tangible benefits in densely packed areas or neighboring networks that overlap. The latter is most important for enterprises and large venues.
Final Words
Even when Wi-Fi 8 arrives, it won't replace Wi-Fi 7 and Wi-Fi 6. These technologies are likely to co-exist as complementary technologies for many years to come.
Wi-Fi 8 will materialize gradually, with the actual performance expected to be worse than the hype, but mixed-standard hardware usage still holds true.
This has been the case with all versions of Wi-Fi. Think about it, it's been many years since Wi-Fi 6 became commercially available.
Generally speaking, you should never wait for the last and the best. When it comes to connectivity, the availability of the required connection is always more important than the connection method.
The point is, you should buy the Wi-Fi 6 that best suits your needs today. Wi-Fi 8, at the moment, is still an unknown question of tomorrow. Once it is here and it stays, we can always switch to it in due time.