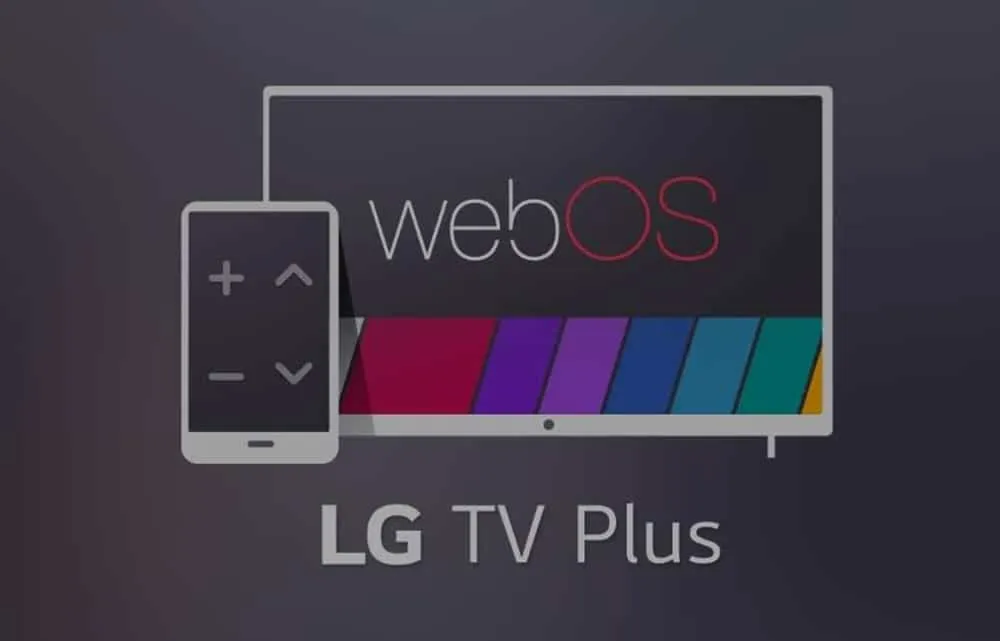 LG is one of the leading brands of Smart TVs. Chances are that you have either an LG or a Samsung TV in your house, as those are the two brands that dominate the market. If you have an LG Smart TV, you may have heard of LG TV Plus. The first time I heard that name, I had no idea what it was, so I hope to clear that up for you.
What is LG TV Plus? LG TV Plus is a discontinued smartphone app available for Apple or Android devices that acts as a remote control for LG Smart TVs running WebOS. The app also has the additional features of being able to share media from the device that the app is installed on. The LG ThinQ app can be used as an alternative.
Once I learned what the LG TV Plus app actually was, I was left with more questions than I had before. I immediately downloaded the app and figured it all out. Here is everything I've learned since then. I hope you too leave you with no questions unanswered.
What is LG TV Plus?
I gave you a short and succinct answer to this question already, but I want to give you some more details.
First, there may be some confusion between LG TV Plus and Samsung TV Plus. LG TV Plus and Samsung TV Plus are two different apps with different purposes. LG TV Plus is an app designed to replace your physical remote control. Samsung TV Plus is a TV streaming app for Samsung Galaxy device owners.
If you have a Samsung Galaxy device, Samsung TV Plus is worth checking out if you enjoy watching TV while away from your TV. It's free, so why not check it out?
I've heard some people ask the following question, so let me get that cleared up really quick while we're talking about Samsung, and just so I make it abundantly clear for people skimming through the article.
Does LG have TV plus? LG has an app called LG TV Plus which acts as a remote control for your LG Smart TV. It does not stream live TV to your phone like the Samsung TV Plus app does for Galaxy devices.
However, this article is specifically about LG TV Plus. One of the first questions I had, even before installing it, was if my LG smart TV model would be supported. In Short, LG TV Plus is able to connect to LG smart TVs built since 2014 that run WebOS. LG also produced a projector in 2017 that supports TV Plus.
Here is a list of supported devices, updated through 2020. Sorry, LG hasn't published an updated list for 2021 that I've found yet.
LG Smart TV models that Support LG TV plus
"EC93xx", "EC97xx", "EC98xx", "EF95xx", "EF98xx", "EG91xx", "EG92xx", "EG95xx",
"EG97xx", "EG99xx", "JL90xx", "LB63xx", "LB65xx", "LB67xx", "LB68xx", "LB69xx",
"LB70xx", "LB71xx", "LB72xx", "LB73xx", "LB75xx", "LB86xx", "LB87xx", "LC71xx",
"LF51xx", "LF54xx", "LF59xx", "LF63xx", "LF64xx", "LF65xx", "LF72xx", "UB82xx",
"UB84xx", "UB85xx", "UB88xx", "UB93xx", "UB95xx", "UB98xx", "UC89xx", "UC97xx",
"UC9x", "UF63xx", "UF64xx", "UF67xx", "UF68xx", "UF69xx", "UF77xx", "UF83xx",
"UF84xx", "UF85xx", "UF86xx", "UF87xx", "UF93xx", "UF94xx", "UF95xx", "UG73xx",
"UG87xx", "UG88xx",
"G6", "E6", "C6", "B6", "UC9", "UH98xx", "UH96xx",
"UH95xx", "UH93xx", "UH92xx", "UH88xx", "UH87xx", "UH86xx", "UH85xx", "UH84xx",
"UH79xx", "UH77xx", "UH76xx", "UH75xx", "UH74xx", "UH68xx", "UH66xx", "UH65xx",
"UH64xx", "UH63xx", "UH62xx", "UH61xx", "UH60xx", "UH55xx", "UH10xx", "LH66xx",
"LH63xx", "LH60xx", "LH59xx", "LH58xx", "LF63xx",
"LJ68xx", "LJ64xx", "LJ62xx", "LJ61xx", "LJ60xx", "LJ57xx", "LJ55xx", "SJ95xx",
"SJ85xx", "SJ80xx", "SJ75xx", "UJ98xx", "UJ94xx", "UJ88xx", "UJ78xx", "UJ77xx",
"UJ76xx", "UJ75xx", "UJ74xx", "UJ72xx", "UJ69xx", "UJ68xx", "UJ67xx", "UJ66xx",
"UJ65xx", "UJ64xx", "UJ63xx", "UJ62xx", "UJ61xx", "UJ60xx", "US80xx", "W7", "W7S", "G7", "E7", "C7", "B7", "EG9A7",
"B8x", "C8", "E8", "G8", "LK54xx", "LK57xx", "LK61xx", "LK62xx",
"SK79xx", "SK80xx", "SK85xx", "SK95xx", "UK60xx", "UK61xx", "UK62xx", "UK63xx", "UK65xx", "UK67xx", "UK75xx", "W8",
"B9", "C9", "E9", "W9", "Z9", "R9",
"FK75xx", "LM57xx", "LM62xx", "LM63xx", "LM65xx", "SM80xx", "SM81xx", "SM82xx", "SM85xx", "SM86xx", "SM90xx", "SM95xx", "SM98xx", "SM99xx", "UM71xx", "UM72xx", "UM73xx", "UM74xx", "UM75xx", "UM76xx", "UM77xx",
"ZX", "WX", "GX", "CX", "BX", "RX",
"UN89XX", UN85XX", "UN81XX", "UN80XX", "UN78XX", "UN74XX", "UN73XX",
"UN72XX", "UN71XX", "UN70XX", "LN56XX", "UN69XX", "LG73CN", "NANO99X",
"NANO98", "NANO97X", "NANO96", "NANO95X", "NANO93", "NANO91X",
"NANO90X", "NANO86X", "NANO85", "NANO83", "NANO81X", "NANO80X"

'17 webOS miniBeam
"HF80Jx", "HF85Jx", "HF65Fx", "HF60Hx", "HU80Kx", "PF1xxx", "PF50Kx"
Source: Google Play LG Plus TV app page
There was actually one question I started wondering before figuring out if my LG smart TV model was supported. How much does it cost?
Is LG TV plus free? LG TV Plus is a completely free app, with no in-app purchases, that will allow you to control your LG smart TV directly from your phone.
Once I had those two answers, it was time to install the app.
How to connect LG TV Plus app to LG Smart TV
LG as streamlined this process. Here are the steps I took on my Android phone. I have to assume that it is a very similar process on an Apple device.
Steps to install and Connect LG TV Plus to your LG Smart TV
Download the app

The LG TV Plus app is available for both Android and Apple devices. Use the following links to download it from your respective app store.

Google Play app store: Click Here
Apple app store: Click Here

Power On your LG Smart TV

Don't breeze by this step! This step is important because the LG TV Plus app will immediately begin searching for your LG smart TV once you had agreed to their terms of service.

Select "OK" to the App Permission Guide pop-up

This is an app pop-up that lets you know there is about to be an Android system pop-up. This pop-up tells you why the LG Plus TV app is requesting the required permission.

Select "Allow" to allow LG TV Plus to access your media

This should be a familiar pop-up for Android users when an app requires permission to access something on your device. I selected to allow the app to access my storage, so it could view my media. You don't have to do this at the moment if you don't want to.

Select "Close" on the LG ThinQ app service guide pop-up

This step actually seemed a little spammy to me, and I don't like it, but it wants you to try out the LG ThinQ app. From what I've read, it doesn't work as well as this app, although I haven't personally tested it out.

Select "Accept" to accept the license agreement

This is the typica EULA that you find when you install software. I didn't see any surprises, but it's always a good idea to read what you are agreeing to. You won't be able to use the app without agreeing to this.

The app will search for your TV. Select your LG Smart TV when it appears

For me, my TV showed up nearly instantly. To select your TV, you just tap on the name that is displaying.

Enter the code that is displaying on your LG smart TV.

Once you have selected your TV, a code will show up on the TV. Enter this into the app as prompted.
Your LG Smart TV is now connected. There should be a system notification on your phone stating that "Your mobile device is connected to [TV NAME]."
The screen will display a number pad with volume and channel controls, as well as a few other options. It is laid out similarly to how the physical LG magic remote is laid out.
You have now installed the app and connected it to your TV. It's time to learn how to use the app!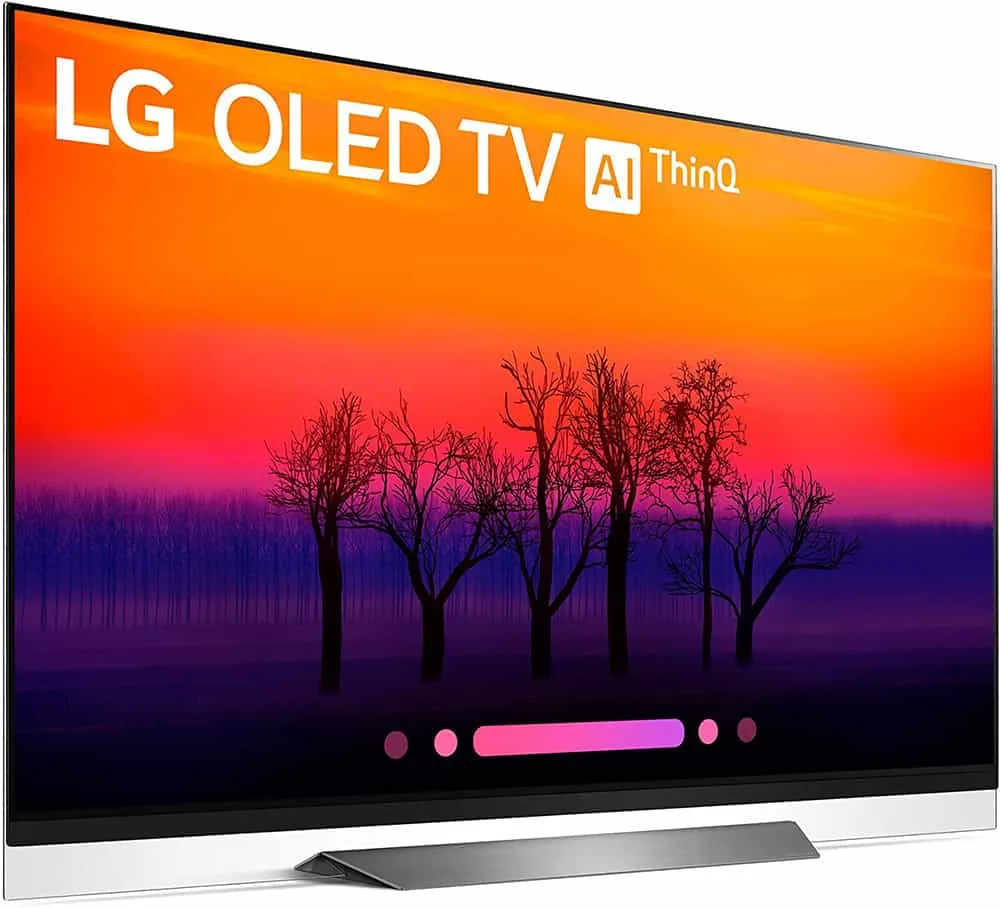 How does LG TV plus work?
LG TV Plus is designed to look very similar to the physical layout of the LG magic remote. The LG TV Plus app works like the normal remote control, but instead of moving the controller to control the pointer, there is a touchpad you can use to move the pointer. The app does differ in how you access certain menus.
Let's take a look around the app to see how it works. We will go in a top-down approach to how the buttons are laid out on the physical LG magic remote, starting with the keypad.
LG TV Plus Number Pad
When you first open the app, it will take you to a screen with a number pad. This number pad is laid out just like on the remote. Below the number pad, there are the volume and channel buttons. In between the volume and channel, buttons are where we start to see the difference between the app and the physical remote control. The app has three buttons in that location: OK, Mute, and 3D. The magic remote has two buttons: Mute and Search.
If we keep working our way down the magic remote, we now need to switch screens in the LG TV Plus app. If you look at the top of the app where it says "Remote Control", there will be two options right below. If you are on the number pad, the icon with numbers will be highlighted in pink. You can change the page by selecting the icon that looks like a circle with arrows in it.
LG TV Plus Navigation Pad
Again, the layout is very similar to the magic remote, with a few differences. There is a circle with up, down, left, right, and OK in the middle. There is no scroll wheel. There is the home button on the top left like on the remote, but the top right does not have the "STB Menu" button, but rather a button that switches between the touchpad and the circle selector. More on this in a minute
To the bottom left is the Back button, which is the same, but the "Caption" button to the bottom right is replaced with an "Exit" button.
The app skips the next row of buttons that we are used to on the magic remote: 3D, input selection, and settings.
There is a row of colorful shortcut buttons and the video/audio control buttons that we're used to. The focus button was dropped in the app.
LG TV Plus Touchpad & Scrollbar
Let's take a minute to go look at that touchpad, by clicking the button to the top right of the circle. The pointer on the magic remote is controlled by moving the remote, but in the app, the pointer is controlled with this touchpad. A quick tap to the touchpad is how you select an item that you have placed the pointer over?
Remember how there was no scroll option on the previous page? That's because it was moved to this touchpad page. Notice the vertical dark grey bar on the right side of the touchpad? Dragging your finger up or down will scroll.
LG TV Plus TV Menu
The last part of the app we need to look at is the "TV Menu" option that opens up a list of options when tapped:
TV Off
Search
TV App List
Channel List
TV Inputs
Screen Share
TV Settings
Here, you may have noticed, are where all the buttons got moved that weren't in the expected location when compared to the magic remote: Search, TV Inputs, and TV Settings.
You may have also noticed that there is the option to turn the TV off, but there are no options to turn the TV on. In order to turn the TV on, you will need to use the physical remote control or the buttons on the TV. The LG TV Plus app cannot turn on your LG smart TV for you.
There is a setting that will allow apps to turn on your TV, but the LG TV Plus app cannot turn on your TV even when this setting is enabled. IF you want to check for yourself go to settings, General, and select "Mobile TV On". The default setting is off, and you want to change this setting to on.
This setting will increase power consumption because your TV will have to stay connected to Wi-Fi all the time, not just when it's turned on.
The TV App List will actually list all the apps installed on a screen on your phone, not on the TV. I find that this list is easier to navigate than when the apps are listed on the TV.
The Channel List is great for if you have an antenna hooked up to your TV and want to see what's on those channels. The app allows for easy access to this feature. I think it is somewhat hidden when using your LG smart TV. When your input mode is set to Live TV, you have to bring the pointer to the right side of your screen. A sidebar will appear with two options: Channel List and Recommended.
Screen share is just short cut so you don't have to go into the settings menu to find it.
Conclusion
That is everything I found and know about the LG TV Plus app. To be honest, I find that I end up using the magic remote most of the time because I can't turn the TV on using the app, plus I'm a lot faster using the Magic Remote. I'll use the app when the TV is already on though, or if some else has the remote. I'll also use the LG TV Plus app when I want to switch apps on the TV. It's just a lot easier to use.
Thanks for reading this article. I hope you found it helpful.
Related Questions
Can I control my LG Smart TV with my phone? LG smart TVs running WebOS can be controlled from your phone by using the LG TV Plus app. This app has all the same features as the LG Magic Remote, except you cannot turn on the LG smart TV from the app.