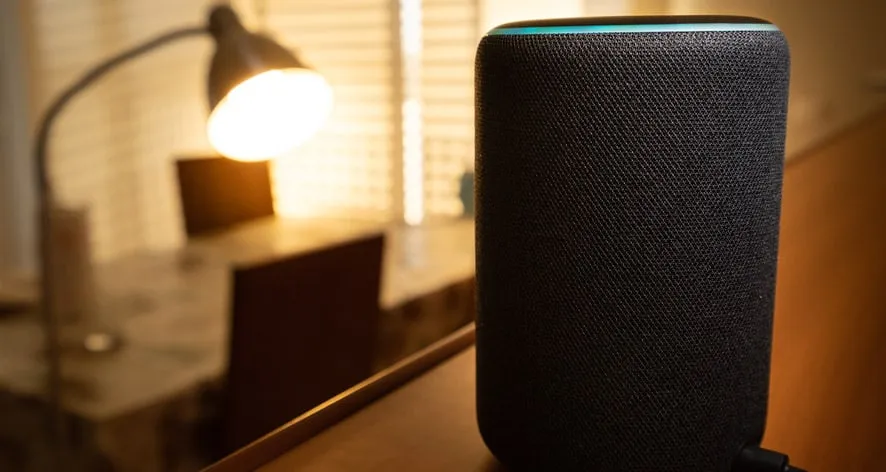 We've all heard the terms Alexa and Smart Hub by now. In a lot of households, Alexa has become an everyday name, but what exactly is Alexa? What is a smart hub?
---
Is Alexa a Smart Hub? Alexa is not a smart hub, but acts as a controller. Alexa is the name of the voice assistant that is designed to operate on Amazon's Echo brand of devices, as well as 3rd party devices. A few newer Amazon Echo devices have both Alexa and smart hubs integrated.
---
What's the difference between Alexa and a Smart Hub?
Let's first dive into which each one is in order to help understand the differences.
What is Alexa?
"Alexa is Amazon's cloud-based voice service available on hundreds of millions of devices from Amazon and third-party device manufacturers. With Alexa, you can build natural voice experiences that offer customers a more intuitive way to interact with the technology they use every day."

Amazon
Okay, that definition is a bit technical because it aimed at developers, but it's the only one I could actually find from Amazon.
I would describe Alexa as a personal assistant you talk to, that lives inside Amazon's Echo. Alexa has the ability to perform various tasks, control smart devices, play music, and more. The list grows every day.
In fact, Amazon has a page dedicated to teaching you what Alexa can do. You can find it here.
The Amazon Echo smart speaker is the device the first premiered Alexa. The Echo brand has not expanded into a wide variety of devices, including the following smart speakers: Echo Plus, Echo Studio, and Echo Dot.
Then there are those devices which contain a display: Echo Show, Echo Show 5, Echo Show 8, and the Echo Spot.
Smart home control has developed into one of the most used functions Alexa. It's not just about asking for the weather or asking to play some music anymore. I
It's also about connecting to and controlling other devices in your home.
Some Echo devices take this a step further offering Zigbee support. Which brings us to the next question.
What are Smart Hubs?
A smart home hub is a piece of hardware that acts as a command center for your smart devices, and controls communication between them.
Smart hubs are designed to control devices that use certain communication protocols other than your typical Wi-Fi, which is what our router uses.
The two most popular protocols are ZigBee and Z-wave.
There are other popular proprietary protocols as well, such as Philips Hue.
You can thing of the smart hub as a go-between for sending and receiving messages from your smart devices and relaying that information onto your home network, so you can access through a smart phone app, or however you choose.
That said, a lot of smart hubs have their own smart phone app, that allows you direct control of your smart devices via the smart hub.
Do you need a smart home hub with Alexa?
Alexa does not need a smart hub to work correctly. It functions perfectly fine with just your home network.
The reason you would need a smart hub in addition to Alexa is to communicate and control those devices that do not use Wi-Fi. And if you have those types of devices already, you probably already have a hub that controls them.
The second part of the equation, is that the smart hub needs to be Alexa compatible.
For example, if you have a smart plug that communicates using ZigBee, and you want to control it using voice commands, you will need a smart hub that is Alexa compatible.
Fortunately, there are some Amazon Echo devices that have ZigBee hubs built into them.
ZigBee Hubs (The Protocol that Amazon Echo Devices Use)
ZigBee is a favorite Wi-Fi alternative. It is favored because it uses low power, creates a mesh network, and has good range, among other reasons. This makes it well suited for use in a smart home.
A ZigBee smart hub is simply a smart hub that is able to communicate using the ZigBee protocol.
Amazon has chosen to add ZigBee hubs in many of their echo devices.
In fact, all the big names in this space have choosen to use ZigBee. That includes Google Home, Apple HomeKit, and of course Amazon.
Ultimately for the future, it seems like ZigBee is the way to go. Hopefully one day, we will be able to go to the store, buy a smart device, and not have to worry if it is compatible with our existing smart ome network.
The lesson to learn here is, if you don't want to have additional hardware or smart hubs in addition to Alexa, consider using ZigBee devices.
Amazon Echo Smart Hub Devices
To help get you started, here are some Amazon Echo devices that have ZigBee hubs built in, with links to Amazon
Smart Hub Considerations
If you are thinking about getting a smart hub for your house. Here are some things to consider.
Is it compatible with Alexa? Not all of them are, so double check.
Connection type: Does the smart hub need to be hard-wired to your router, or can it communicate over Wi-Fi?
Protocol: What communications protocols do your smart home devices use? ZigBee, Z-Wave, Wi-Fi? Research devices you plan to get in the future as well, and make sure your smart hub can handle those protocols.
Good Smart Hub Options
If you are considering getting a smart hub in addition to Alexa, here are some good, highly rated options. I'm not including Amazon Echo devices that I previously mentioned in this list. Again, links will take you to the Amazon product page.
Samsung SmartThings Hub: Works With: Wi-Fi, Bluetooth, Zigbee, Z-Wave
Hubitat Elevation: Works With: Zigbee, Z-Wave, IFTTT, Wi-Fi
Related Questions
How do I make my house a smart house with Alexa?
Alexa acts as a smart home controller that recognized voices commands. You must make sure you get smart home devices that are Alexa compatible.
Do you need SmartThings hub with Alexa?
A separate SmartThings hub is required in order to use Alexa voice commands. There are no Amazon Echo devices with a SmartThings hub integrated.