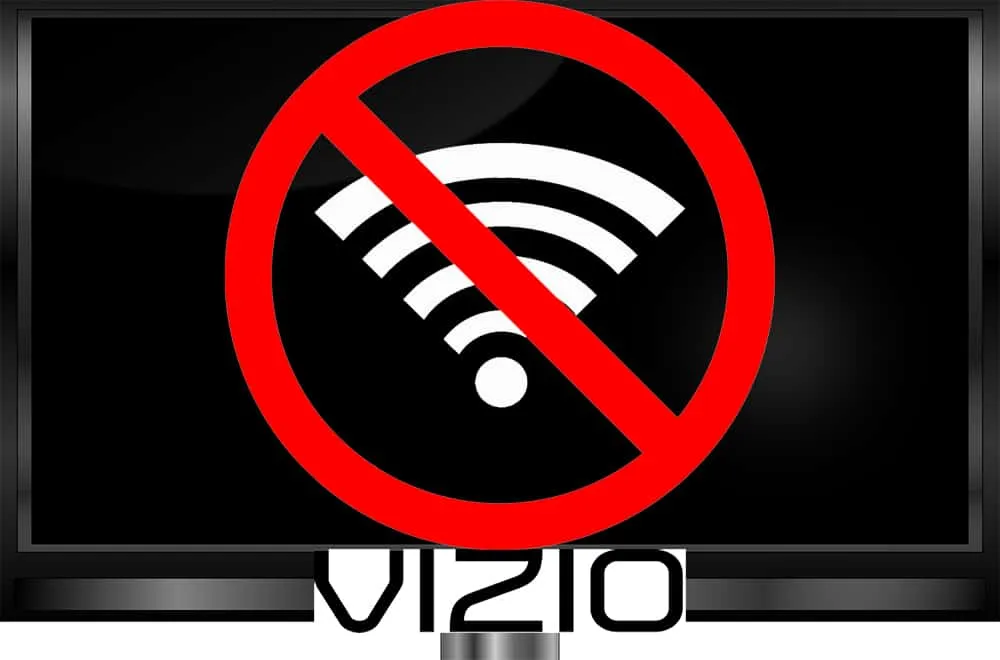 Have you lost the remote to your Vizio TV? Or perhaps you were gifted the TV, but not the remote? If you have a newer Vizio model, I've got good news for you. There is not necessarily a need for a remote; you can operate your TV from your smartphone.
To connect a Vizio TV to Wi-Fi without a remote, you can download the Vizio Smartcast app. Once downloaded, the Vizio Smartcast App can connect to your TV using Bluetooth. Once connected, you may use the app to connect the Vizio TV to Wi-Fi.
If your Vizio TV is not compatible with the Smartcast app, there are other methods you can use.
The easiest and most straightforward way to connect Vizio TV to Wi-Fi without a remote is to buy a universal remote. You can find replacement remotes fairly cheap (less than $15) on Amazon. Click here to go to Amazon. (Affiliate) This includes Vizio brand remotes and not just universal remotes that look like a Vizio remote.
Otherwise, there are a few technical solutions you can try. If, for any reason, you can't obtain a remote right now, one of these solutions should work for you:
Related Content: The Best Apps to Control All Your Smart Home Devices
How To Connect Vizio Tv To Wi-Fi Without Remote?
Before you try anything else, make sure your TV is within range of your Wi-Fi network. A quick way to check it is to have your smartphone close to the TV and see how strong of a signal it is receiving.
The Vizio Smartcast App Method
Go to Google Play on your android or App Store on your iPhone device.
Search for and download the Vizio Smartcast App.
Launch the app search for your TV device.
Choose the connection option and enter the code that appears on your TV.
Find the Wi-Fi menu in the settings, connect, and enter the password.
The Ethernet Method
It's not Wi-Fi-enabled, but if you need internet for the TV, that's another solution:
Bring your router closer to the TV
Get an ethernet cable
Connect the ethernet cable to the router.
Connect the other side of the cable to the TV
The IR Blaster Method
Download a universal remote app such as Galaxy Universal Remote, AnyMote Smart IR Remote, or IR Universal Remote.
Launch the app and request a connection to your TV.
Enter the connection code into your app.
Access the options available through the app.
Choose the Wi-Fi menu and connect your TV.
How Do I Change My Vizio Tv Settings Without A Remote?
Lost, broke, or misplaced your remote? There's still a workaround when you need to access the settings of your Vizio TV. Most models contain physical buttons on the body of the TV; you just need to find them.
Even if you have a Vizio remote, the menu button isn't always available. So, what do you do if you lose your remote and can't access the settings on your Vizio TV? It's much simpler than you think.
Suppose the buttons aren't visible to you. Check the front of the TV, the edges, and the back. Search around every part of the TV. No Vizio TV will come without these buttons. Very few smart TVs come with only the power button. So, you need to look harder for the menu buttons. You'll find that some models only have the power, volume, and input buttons.
If you can't find the physical buttons, you might want to get back to the instruction manual. Usually, it'll contain a diagram of the TV and all its parts. If everything else fails, you might want to download an IR Remote on your phone.
These kinds of apps use infrared technology similar to a real remote to connect with your TV. If you manage to connect through IR, it'll be easier to access the app's settings menu. If your TV doesn't support IR but features a USB port, you can get an IR USB dongle and plug it in the TV. It'll add the IR feature to your TV even if it doesn't support it.
If that didn't work, search for and download the Vizio Smartcast App. By far, this is the most reliable way to change your Vizio TV settings without a remote. If it didn't work for you,don't forget you can buy a Vizio remote off Amazon and have it by the next day.. You can also buy a universal remote.
How Do I Get To The Menu On Vizio Tv Without A Remote?
Most Vizio TV models come with physical buttons on the TV itself. You can find them on the back or sides of the TV. Usually, there are buttons for power, volume, and input.
Most Vizio TVs do not have a physical menu button. You will need to buy a remote or use the Vizio Smartcast app.
In that case, try downloading the Vizio Smartcast app and connect with your TV. Once you connect, access the Control option and get to the menu from there.
You may also want to experiment with connecting other devices like your laptop, Xbox, PlayStation to your TV. They may give you some limited access to control the TV and get to the menu.