Apple is rumored to release an updated Apple TV 4K in 2023. After the introduction of an updated model in 2022 with a new processor and Siri Remote, it is likely that Apple plans to release a new TV set-top box with improved characteristics.
This article has everything that is known about the new Apple TV 4k 4th generation, its price, and release date. See it below.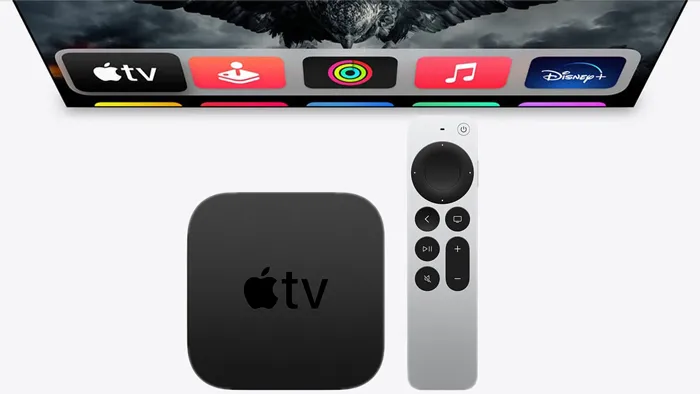 Related Article: Apple AirPods Pro 3: Release date
Apple TV 4k 2023: News and Rumors
Rumor has it that in 2023, Apple plans to update the look of the new Apple TV 4K (4th gen). In fact, since 2010, the external aspect of the set-top box has hardly changed, except for the fact that a few generations ago it changed its size – has become thicker.
Analyst Ming-Chi Kuo, whose predictions have been confirmed more than once, said that Apple is preparing a new Apple TV with the A16 Bionic chip, a powerful chipset that was introduced in the line iPhone 14 Pro and 14 Pro Max. Apple says this new chip uses the world's fastest mobile CPU. However, the power consumption of this new chip is reduced by 20% compared to its predecessor, which "may facilitate the deployment of additional gaming capabilities in the updated tvOS 17.
New Remote Apple Siri Remote 4th Gen
Aaronp613 said that the first two iOS 16 betas contain the lines "SiriRemote4" and "WirelessRemoteFirmware.4" which do not match any existing Siri Remote.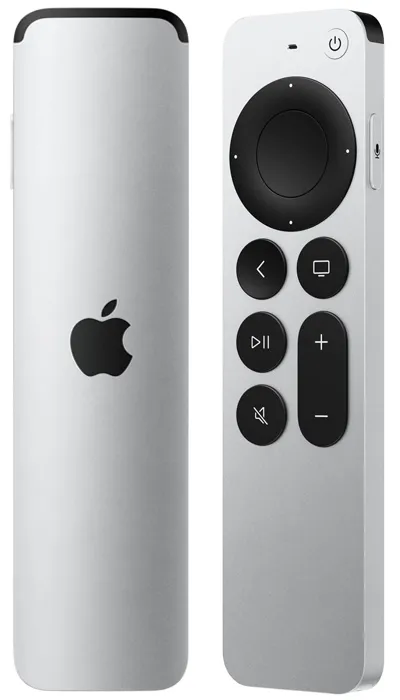 Aaron noted that the original Siri Remote is identified as "SiriRemote", while the updated version of that remote with the white circle around the "Menu" button is "SiriRemote2", and the silver Siri Remote released last year is "SiriRemote3". ". This suggests that "SiriRemote4" is the upcoming new remote control for Apple TV.
No further details about "SiriRemote4" are mentioned in the code anymore, so nothing is known about the remote's future design or functionality at this time.
Sale
What's the Release Date of Apple TV 4K 4th Gen?
At the moment, a new Apple TV is in development, but there are no leaks yet on when the announcement will take place. Apple does not have a strict schedule for the release of new TV set-top boxes, unlike the same iPhones, which are consistently released once a year.
Still, let's take a look at the release date of the latest models, this will allow us to assume when we can expect an update in the streaming box line:
Apple TV 4K (1st generation) – September 22, 2017
Apple TV 4K (2nd generation) – May 21, 2021
Apple TV 4K (3rd generation) – November 4, 2022
We can see that three years have passed between the release of Apple TV 1st gen and Apple TV 2nd gen, but only one year has passed between the last two Apple TV 4k 3rd gen and 2nd gen. Based on this information, we can predict that the release date of Apple TV 4k 4th generation is the second half of 2023.
If you don't want to wait, you can buy it now, as the latest model has been voted the best Apple TV.
Apple TV 4K Wi‑Fi
Apple Original shows and movies from Apple TV+
The latest shows, movies, sports, and live TV, all in one place
More ways to enjoy your TV with Apple Arcade, Apple Fitness+, and Apple Music
Use AirPlay to share photos, videos, and more from your iPhone, iPad, and Mac on your TV
The Apple TV 4K model of 2022 comes with the A15 Bionic chipset which guarantees you a more reactive and approachable system response. That is to say, includes boosted entertainment in 3D applications and games stuff. They used to slow-act or lag if not for a mobile version.
The manufacturer says that the CPU is 50% improved as well as the GPU became better by 30%, making sure that you will be satisfied with a TV set-top box. Apple assures that "you will be able to run anything from the Apple Arcade library with support for Nintendo Switch, PlayStation, and Xbox wireless controllers." The company mentioned that perhaps you have some of these listed before, so it's time to enjoy using them.
How Much Will Apple TV 4K 4th Gen 2023 Cost?
Presumably, the price of the new Apple TV 4K 4th gen model in 2023 will remain unchanged.
Two models are currently available:
That's significantly cheaper than last year's Apple TV 4K price in both cases, which was $179. And that's still the case with every Apple TV that comes with a Siri remote with a microphone.
Last Words
These were the main rumors about the new Apple TV 4K coming out, which can be released in 2023. We will update this article as soon as new details become available. Subscribe to our newsletter so you don't miss important information.
Frequently Asked Questions
Is there a new Apple TV coming out in 2023?
Yes, the new Apple TV 4K will be released in 2023. There will be two models available, the cheaper one will be the least functional. Each of them will use the new A16 Bionic chip.