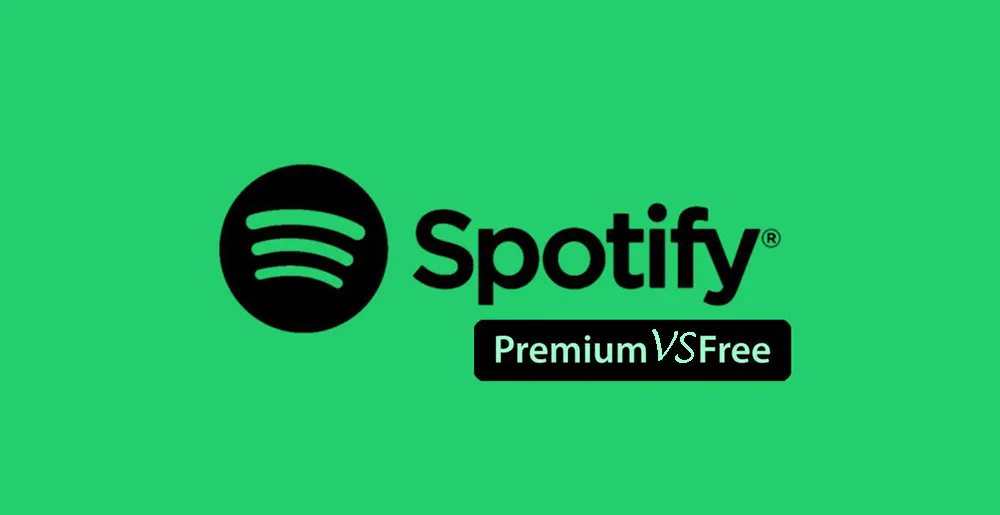 Spotify is one of the most popular music streaming services in the world, if not the most popular. Spotify gives users the option to listen for free, or to pay for their Premium services. What is the difference between Spotify and Spotify Premium?
Spotify Free
Spotify Premium
Price per month
Free
Student – $4.99
Individual – $9.99
Duo – $12.99
Family – $14.99
Skip Songs
6 Skips/Hour in the App
Unlimited
Ads
Yes, ads play about every 30 minutes
No Ads
Downloads
Not Allowed
Up To 10,000 at a time
Audio Quality
Web App: 128/kbps Mobile App: Max of 160/kbps
Web App: 256/kbps Mobile App: Max of 320/kbps
Travel Abroad
14-days before music disabled
Unlimited
Differences Between Spotify Free And Spotify Premium
There are some key differences between Spotify Free and Spotify Premium. Also, Spotify using the Web App does not have the same features/restrictions that the mobile app does. Let's take a closer look at all the differences between the free and paid versions.
Related Content: What Is a Spotify Code? How Do I Use Spotify Codes?
Differences Between Spotify and Spotify Premium Subscriptions
Price:
Spotify has a free version, Spotify Free, and four different tiers for their paid plan, Spotify Premium. The tiers mostly depend on how many people are in your household, and there is one Premium plan for students.
Spotify Free: FREE!
Spotify Premium Student – $4.99/Month
Spotify Premium Individual – $9.99/Month
Spotify Premium Duo – $12.99/Month
Spotify Premium Family – $14.99/Month
Students
If you are a student attending an accredited university, you can qualify for the student plan. Spotify does use a third-party company to verify your student status. They identify SheerID, Inc as that third-party in the terms and conditions.
There is a 4 year limit for the student plan. So, don't plan on using it if you continue on to get your Master's, MBA, or even if you go to college for five years.
In addition to the features that you get with the Spotify Premium Individual plan, Spotify also gives students access to Hulu's ad-supported plan and SHOWTIME. The terms & conditions state that these can be removed at any time, so they're not guaranteed to always be part of the student plan.
Individual
This is the premium plan that most people subscribe to. It's the cheapest plan if you are not a student. It gives the subscriber all the features that are described in the rest of this article.
Duo
The Duo subscription gives 2 users access to Spotify Premium. Spotify will also create a "Duo" playlist combining both of your musical tastes.
Family
The Duo subscription gives up to 6 users access to Spotify Premium. Spotify will also create a "Family" playlist combining both of your musical tastes.
Since this subscription is targeted at families, Spotify also provides parental controls. These features allow parents to block certain music. Spotify also provides the Spotify Kids app, that's made just for kids, with music like sing-along songs, and other kid-targeted music and graphics.
If you are more interested in the differences between the Premium tiers, take a look at the last few paragraphs of this article.
Skip Songs
Spotify Premium subscriptions allow the user to skip an unlimited number of songs.
Here are the rules for Spotify Free users:
In the Spotify App (On Your Phone)
The Spotify free version only allows users to skip 6 songs per hour. What counts as skipping a song on Spotify? Skipping a song is when you press the "next" button to go to the next song in the album or playlist you are listening to.
This may not seem like a big deal, but skips are very useful in the free version because you also can't stream specific songs within the app, and you also can't repeat a song.
That said, there are a few playlists where you are allowed unlimited skips. When I say few, I mean very few. 15 to be exact. These playlists are the ones curated by Spotify based on your favorite artists and the music you listen to.
There will be no shuffle symbol next to the name of the playlist. Instead, you can pick songs individually to listen to whenever you want to listen to them. You can also play in any order, and skip as many as you like.
Spotify Free on mobile is limited to 6 skips per 1 hour. However, there are selected playlists with no skip limits for Free users as well, there will be no shuffle symbol next to the title of the playlist. That means, you can choose a song you want to play and you have unlimited skips
You can find Spotify's 15 curated playlists under the "Made for You" category on the apps "Home" page
In the Spotify Web App (On Your Computer)
There are no skipping rules when you are listening from your computer. Spotify allows you to search and stream whatever song you like, and also allows you to skip as many songs as you like. However, you will get Ads after a certain number of skips.
Ads
Do you get ads with Spotify Premium? There are no ads for Spotify Premium subscribers. Spotify will not play ads for Premium subscribers, but there may still be ads in podcasts from podcasters who choose to insert their own ads into their podcast. Spotify cannot remove these ads.
There have been instances where users started paying for a Premium subscription, but still received ads. Spotify recommends signing out everywhere and reinstalling the app to fix this issue.
Here is the information about ads for Spotify Free:
How often does Spotify play ads? Spotify plays ads about every 30 minutes, or every 5 to 6 songs when listening on the mobile app. An ad is played about every 12 songs when listening on the computer. Spotify uses an algorithm to determine exactly how often an ad should play.
A Spotify employee had this to say in response to a question about ads in the Spotify community:
"Advertisements never play during songs. This would never happen. They only occur after a song plays/ before the next song plays. It is usually around 5 or 6 songs after that the ads start playing for a few minutes. Afterwards, another 30 min of ad-free music playing!"

Spotify Community
That's good information to start with, but there is a little more going on behind the scenes than that.
First, that answer seems to apply to Spotify Mobile App users. My experience with using the Spotify Web app is that ads play after every 12 songs, no matter if I skip a song or listen all the way through all 12. Those ads are consistently a total of one and a half minutes and are made up of 3 thirty-second ads.
AD Technical Information
Spotify, like any streaming service, would love to run as many ads as possible. They would only run ads, and no music if they had the choice, but we know no one would use Spotify if they did that. So, there are two variables that they use: timing and targeting.
TIMING the Ads
We know they can't constantly play ads, so Spotify has to determine how many ads are actually feasible to play. They could alternatively play only music with no ads, but then they wouldn't make any money and would go out of business. So, they have to find somewhere in between.
That in-between number isn't a fixed number.
Why am I getting more ads on Spotify? Spotify is constantly testing their profitability against the number of ads they play. For example, if they play one more ad between those 5-6 song sets, do they make more money from the extra ad, or is it offset by the number of users who stop using Spotify? If their research shows it makes them more money, they are going to run the ad.
Every user is different, so they have algorithms in the background that is testing you, and will cater the number of ads based on your listening habits.
TARGETING the Ads
In addition to knowing the perfect number of ads to play, Spotify also has o have companies paying to play their ads. Those companies are buying ads based on a specific target audience. Certain advertisements may target all listeners, but a good portion are going to target a specific subset, like only men or only women.
We all know that ads are targeted towards the specific user. Facebook does a great job at targeting its users. I have friends that buy almost everything they see advertised to them.
Since Spotify connects to Facebook, the information they have to targeting individuals probably includes everything on Facebook (age, gender, likes, groups, interest, location, etc.). Spotify also knowns what you like to listen to. If there is a company selling guitars, then people who listen to classical music probably won't be interested in buying an electric guitar.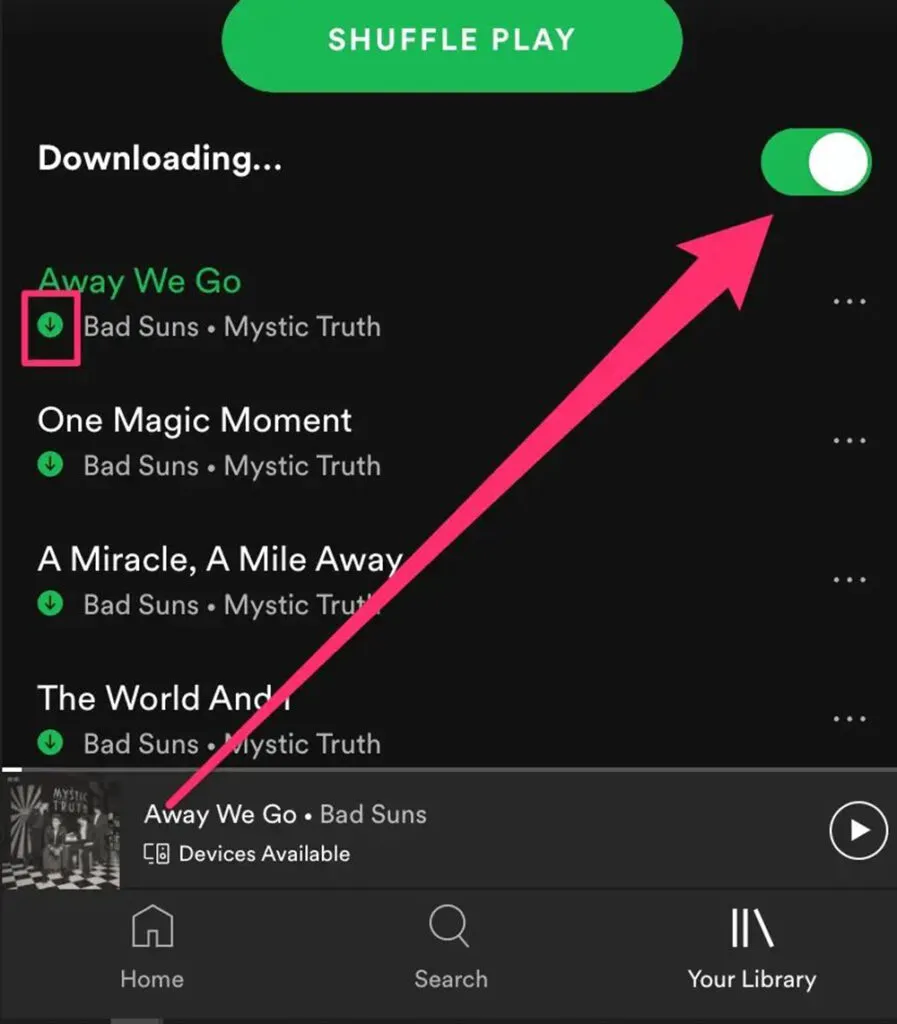 Downloads
Spotify Premium lets you download up to 10,000 songs
This allows users to listen when they don't have an internet connection, or maybe need to cut down on data usage.
To download an album, playlist, or podcast, just tap the Download toggle switch.
Spotify Free users cannot download music.
Do you get more music with Spotify Premium?
Spotify Premium users do not get more music than Spotify Free users. Spotify Premium and Free users all have access to the same music, even music that has just been released.
Audio Quality
Spotify's audio quality is different based on the web app vs the mobile app.
Spotify Web App
The audio quality in the web app is fixed at AAC 128kbit/s for Spotify Free and AAC 256kbit/s for Spotify Premium subscriptions.
Spotify Mobile App
The Spotify mobile app allows users to choose which audio quality they prefer, with the idea that users can help save data if needed.
The four options are automatic, low, normal, high, and very high. The default is set to automatic, which will choose between the various bitrates depending on your network connection and if you are connected to Wi-Fi.
Low: Equivalent to approximately 24kbit/s
Normal: Equivalent to approximately 96kbit/s
High: Equivalent to approximately 160kbit/s
Very high: Equivalent to approximately 320kbit/s
Very High is only available to Spotify Premium subscribers. The option is shown to all users, but if a Spotify Free user selects very high, a splash screen will pop up asking you to subscribe to a Premium subscription.
If you are using a mobile phone to stream music, setting the audio quality to very high may not make much of a difference depending on which phone you have.
For phones with a headphone jack, such as the S10, are only capable of decoding audio steams of up to 256/kbps. LG is known for their high-quality DACs, and can easily decode the very high 320/kbps stream.
If you are using Bluetooth, it may alter the audio quality, so you are not getting the best quality. This is important to know since most smartphones are eliminating the headphone jack.
Spotify puts the audio quality options in a nice table, they can be viewed here.
Here is a good video on how to change Spotify music quality
For reference here is what the audio quality is for some of the other streaming services. Pandora is at the low end, and Tidal is the very best audio quality.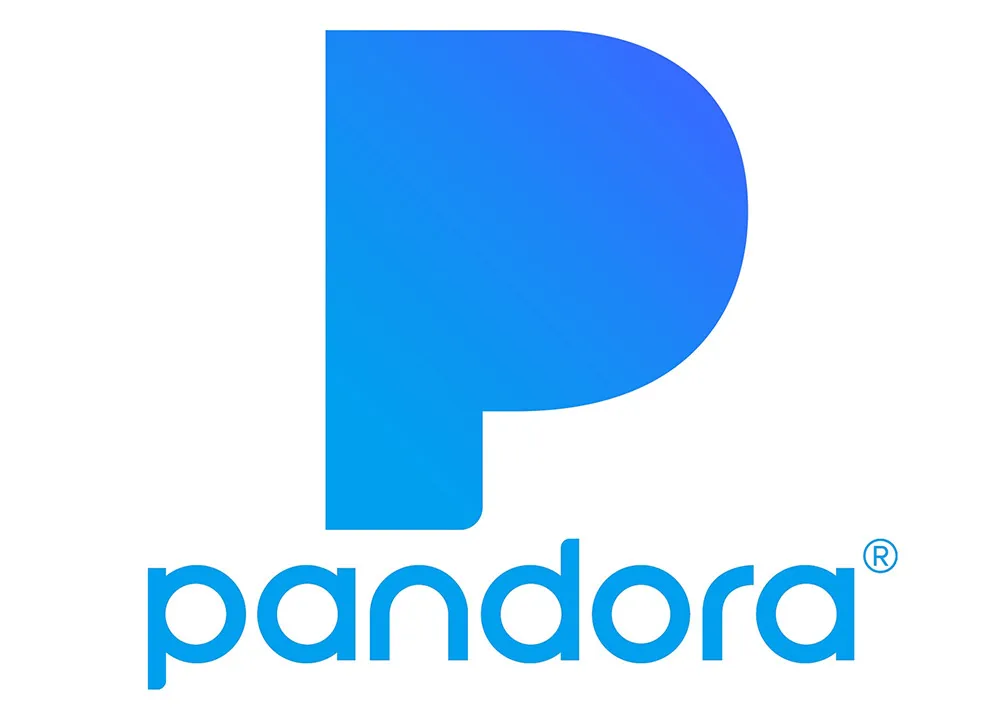 Pandora
Pandora, when using a computer, is streamed at 64 kbit/s for free users and 192 kbit/s for Pandora One subscribers.
On a smartphone, Pandora is streamed at a max rate of 64 kbit/s.
Smart devices that can stream music using the Pandora app (smart TVs, etc.) is fixed at 128 kbit/s.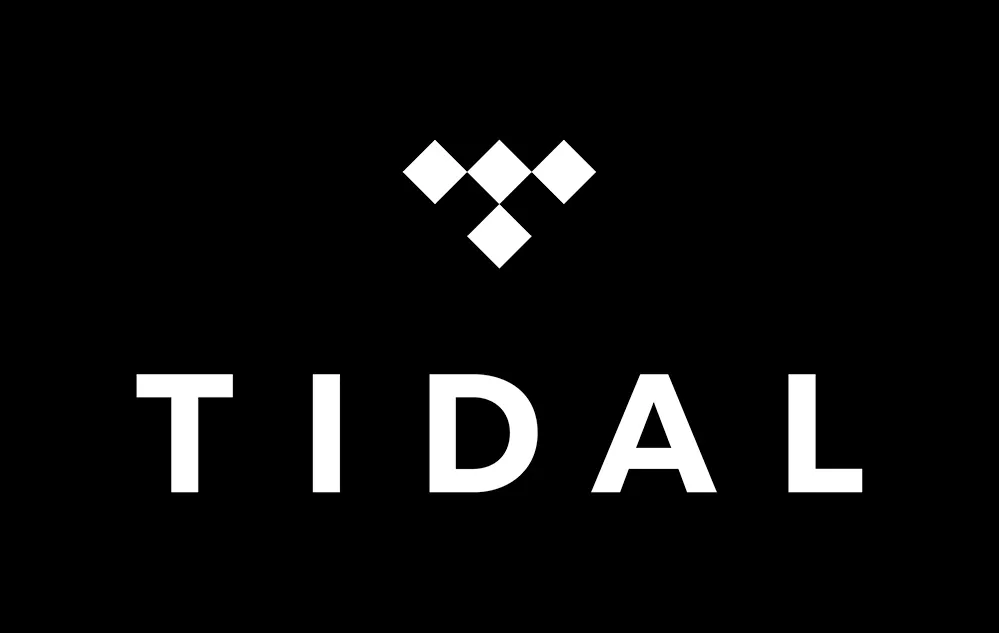 Tidal
Tidal has the very best audio quality. Their lowest streaming level matches Spotify's best, at 320 kbit/s. Most people's ears can't distinguish the difference, but if you are an audiophile then Tidal is the way to go. Here are Tidal's audio quality options.
Standard: Equivalent to approximately 320 kbit/s
HiFi: Equivalent to approximately 1411 kbit/s
Master: Equivalent to approximately 2304-9216 kbit/s
You will need specialized audio equipment to be able to actually listen to the music at that high-level quality, and I can tell you it isn't cheap.
Travel Abroad
Spotify Premium allows subscribers to listen to their music from anywhere in the world, no matter how long they are out of their specified country
Spotify Free users can only listen to their music for a 14-day period before music streaming is disabled. However, there is a workaround to that problem that Spotify hasn't corrected yet. That hack is to change your country in your user profile. Business Insider describes how to do this here.
Features Previously Exclusive to Spotify Premium, Now Free
I know you're trying to figure out the differences between Spotify Free and Premium, or else you wouldn't be here. There are a couple of features that used to be exclusive to Premium but are no longer the case.
I see a lot of other websites talking about these options as if they are still true, however, these sites are outdated or have done inadequate research.
Two-Week waiting Period
In 2017, Spotify signed an agreement with UMG. Part of that agreement allowed artists to have an optional 2 week waiting period from when the album was released till when it was available to Spotify Free users. You can read more about that agreement on CNBC's site here.
The headlines read:
"SPOTIFY AND UNIVERSAL MUSIC GROUP ANNOUNCE GLOBAL, MULTI-YEAR LICENSE AGREEMENT. STOCKHOLM AND SANTA MONICA, April 4, 2017"
It was listed as a "multi-year" agreement, but the number of years was never publicly mentioned. However, in 2020, a new agreement was signed. That leads me to believe that the previous agreement was a 3-year term.
The new agreement has the same "multi-year" wording, meaning we don't really know how long the agreement is. We do know that it's at least two year and can speculate that it is the same length as the previous agreement, 3 years.
This new agreement announced in 2020, has no mention of a 2-week waiting period, and there is no mention on Spotify's website anywhere. You can read the press release on the agreement on Spotify's website here.

Spotify Connect
Spotify Connect was initially only available to Premium subscribers. However, it was made available to all Spotify users in November 2018.
In short, Spotify Connect lets you listen to Spotify on your speakers or TV, while using the Spotify app as a remote control. You can learn more about it on Spotify's website here.
Differences between Spotify Premium Plans
Okay, we've covered all the differences between Spotify Free and Spotify Premium, but what about the differences between the Spotify Premium plans? Let's take a look.
| | | | | |
| --- | --- | --- | --- | --- |
| | Spotify Individual | Spotify Duo | Spotify Family | Spotify Student |
| Free Trial Period | 2 Months | 1 Month | 1 Month | 1 Month |
| # of Users | 1 User | 2 Users | 6 Users | 1 User |
| Group Playlist | | Duo Mix | Family Mix | |
| Extras | | | Access to Spotify Kids app | Subscriptions to: Hulu Showtime |
Differences between Spotify Premium Plans
If I mention Spotify Premium in this section and don't mention which tier, I am referring to the Individual tier.
Free Trial Lengths
Spotify Premium for individuals starts new users out with 2 months for free. All the other Premium options (Duo, Family, and student), only get 1 month free.
Of course, Spotify can choose to change this whenever they want, and they may offer special promotions from time to time.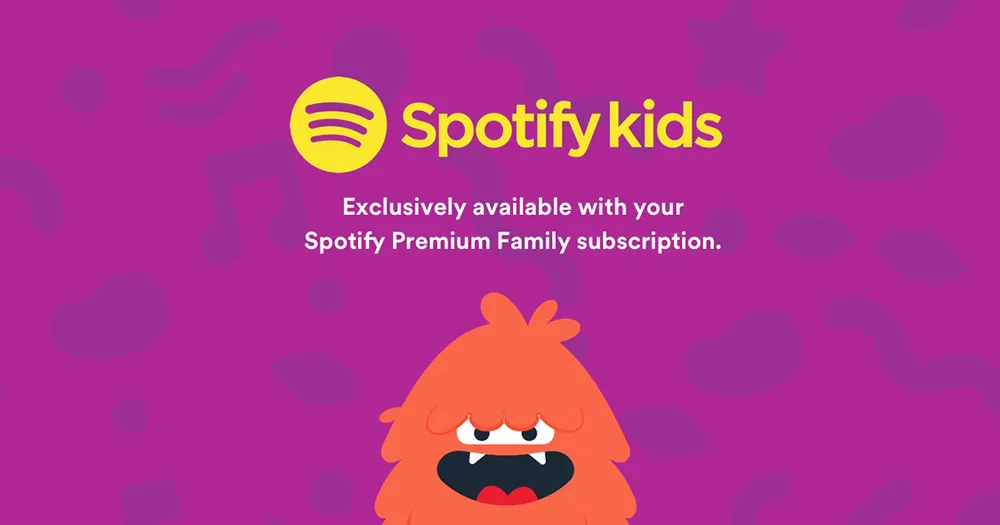 Spotify Kids
The Spotify Premium Family subscriptions gives you access to the Spotify Kids app. This is the only subscription plan that does that. But be aware, the Spotify Kids app has very low ratings.
Spotify Kids was rated 2.9 in the Google Play store and 2.8 in the Apple App store at the time this article was written. The reviews seem to indicate that there is a lack of features that users want.
Playlists
Spotify Premium Family and Duo subscription will automatically create either a "Family Mix" or "Duo Mix" of songs based on the listening history of the users in the subscription.
Difference Summaries
What's the difference between Spotify Premium and Spotify Duo? Spotify Duo gives access to two users for $12.99/month. Users must live at the same address. Spotify will also create a "Duo Mix" playlist which combines music both users enjoy. Spotify Premium for individuals can only have one user per account and cost $9.99/month.
What's the difference between Spotify Premium and Spotify Family? Spotify Family gives access to six users for $14.99 per month. Users must live at the same address. Spotify will also create a "Family Mix" playlist which combines music all users enjoy and give access to the Spotify Kids app. Spotify Premium for individuals can only have one user per account and cost $9.99/month.
What's the difference between Spotify Premium and Spotify Student? Spotify Student is only for students at an accredited university. Users can only use the Student plan for up to 4 years. Spotify Student gives a discounted rate of $4.99/month, as well as free access to Hulu and Showtime video streaming services. Spotify Premium for individuals cost $9.99/month.