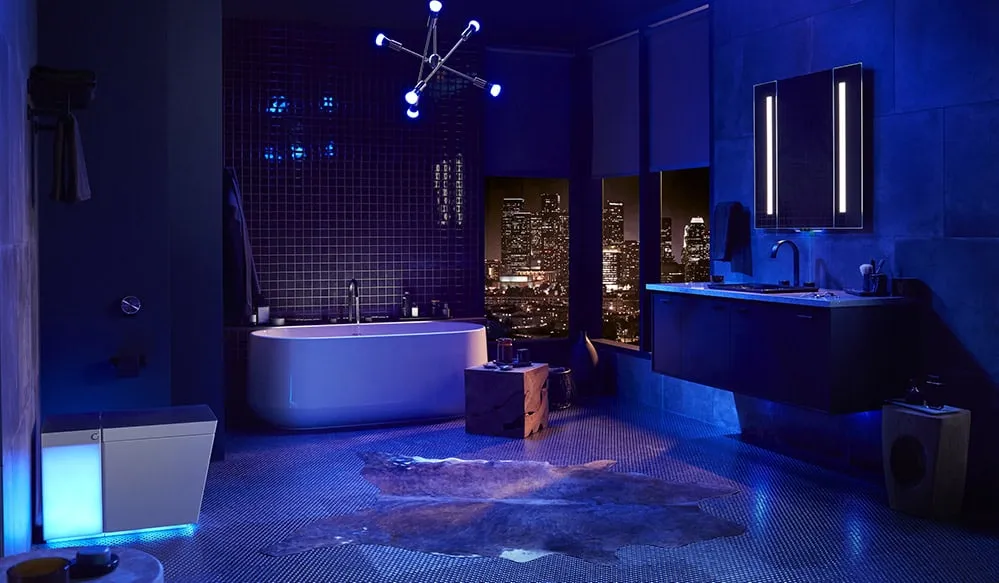 Smart bathrooms were only a fictional feature in Sci-Fi films in the early 80s. Today, smart bathrooms are a real thing and are becoming more common in residential and commercial establishments.
What is a Smart Bathroom? A smart bathroom features advanced internet connected technology that makes your bathroom routines easier, providing additional comfort and accessibility. Smart bathrooms have the latest innovations. Voice-activated features allow you to control various aspects of your bathroom, letting you personalize your experience.
Advanced and smart homes that were just an idea on film back then are becoming more of a reality nowadays. Thanks to recent advances and innovations within the tech world, having your own smart bathroom is easier and more affordable than you may think.
With the latest technology, you can set your bath to ready itself before you walk in through the door. You can even save shower settings for each of your family members. How about setting your toilet to clean itself? Who wouldn't want that! You can also have a mirror that is equipped with sensors to control the brightness of the lights, and is capable of de-fogging itself. Smart bathrooms can do all these for you, and more!
Cool Benefits of Having a Smart Bathroom
A majority of tech products in today's markets are gadgets that automate your home's functions and systems. New technologies are constantly in development. Companies are coming up with innovative designs that automate all aspects of your bathroom.
Smart bathrooms are highly convenient and beneficial. They are great to invest in for many reasons:
They reduce water consumption. You can apply settings that help you save water, such as a timer for the shower.
They improve bathroom safety. You can limit hot water temperatures to prevent accidental scalding or burns, or automatically turn on lights using motion sensors when it is dark.
They reduce power consumption. You can set lighting preferences for day and night use, and automatically turn them off when you are not around.
They connect your bathroom to the internet. Your bathroom gadgets and fixtures can stay connected to adjust to your needs at any time. You can also use Amazon Alexa to access and control your smart bathroom settings.
They make a shower, tub, and toilet use effortlessly. You can activate voice commands to turn the lights on and off, adjust water temperatures, and set bathtub water depth.
Enjoy all these benefits from a quick touch on your smartphone as well. You can do all this from anywhere in the world where you have an internet connection. Have a hard day at work? Perhaps an exhausting workout? This allows you to set your bathtub or shower to perfection on your way home from work. All you have left to do is undress, get in, and enjoy the comfort of your already set bath or shower.
Oh, and while you're busy soaking in the tub, enjoy the relaxing view outside. Do this by adjusting the window blinds just by the sound of your voice. Another option is to have smart glass installed, which can become clear or opaque as needed.
Smart bathrooms also make it easy for parents to manage a large or young family. You can ready the bath for your young kids while you're sorting things out in the other room. Set the hot temperature and water depth to safe levels. You no longer have to worry about the water burning their fragile skin, or being too deep. Does this sounds like your family? Consider making the switch!
Smart Bathroom Fixtures for Starters
Here are a few items that you may want to consider for your smart bathroom if you are just getting started.
Smart Shower Heads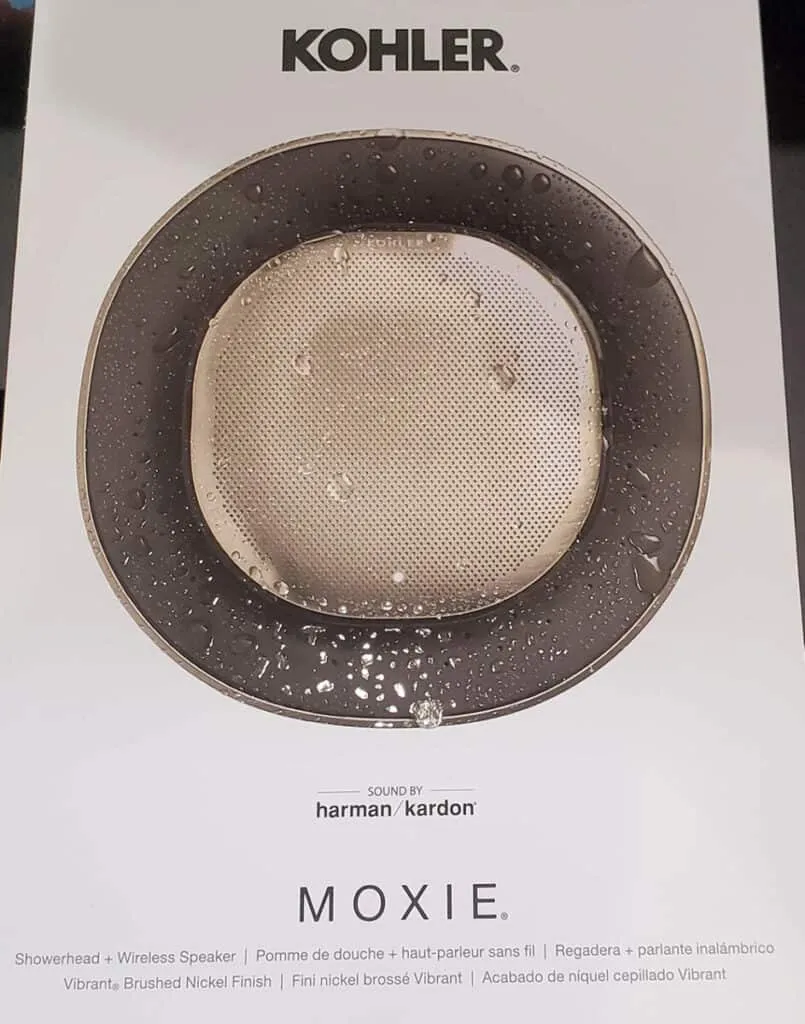 Digital showerheads can monitor the temperature of the water and let you know when it reaches your desired temperature with the help of indicating LED lights. The shower head stores this setting, so every time you enter the shower, it's already mixed to perfection. This feature also saves you from being sprayed with scalding hot water or freezing water when first stepping into the shower.
These showerheads are often compatible with smart assistants such as the Amazon Alexa and Google Home. When equipped, they come with a built-in Bluetooth speaker, meaning you can shower while playing music, or you may even take calls in the shower if you need to.
Smart showerheads can also help you save on your water bills, by displaying how much water you have used, or by having a timer that limits the length of your shower.
Being high-tech, they often come fitted with a good range of spray settings. They are adjustable so you can find your favorite settings.
Smart Toilets
Smart toilets come equipped with many beneficial functions. For your comfort, these toilets automatically raise and lower the toilet seat with the use of sensors or voice commands. These advanced toilet seats can also warm themselves to your preference as well. Never worry about sitting down on a cold toilet seat again!
This newest generation of high-end smart toilets can flush, clean, and even deodorize themselves. The integrated cleaning system keeps the bowl clean and free from objects that may clog it.
When you wake up at night, there are usually only two reasons. If you are not headed towards the kitchen, smart toilets may also feature a night light sensor so you won't have trouble finding it on your way to take care of business. These toilets may also come with a built-in bidet with a wash and dry feature.
These features combined are able to provide a hands-off experience.
Here are a few more reasons a smart toilet is beneficial. Smart toilets usually come equipped with energy-saving and water-saving features, using only the appropriate amount of water with each flush. Also, a smart toilet is especially great for families with toddlers that often forget to flush. No more unpleasant surprises for your guests! The features are also useful for people with physical disabilities and in need of these automated systems.
Smart Bathroom Fixtures for the Complete Experience
There are other useful gadgets that can smarten up and modernize your bathroom. Here are some more choices:
Advanced mirror screens
High-tech mirrors double as a touchscreen smart device. They come with an integrated sensor and lighting that detects your presence as you enter the bathroom. Features include being able to check the weather, play music, and even watch TV while you style your hair or brush your teeth.
These mirrors sometimes come with a voice assistant. They also include a feature that enables you to cast your phone screen on the mirror while you make a video call to someone. Essentially, smart mirrors can function like larger phone tablets installed on your bathroom wall. In fact, some of them even run the Android operating system.
Digital Faucets
Digital faucets allow you to preserve water and save a noticeable amount of money on your water bill. Digital faucets feature touch-less technology and automatic temperature control with several programmable settings.
Cabinetry with cooling systems.
These cooling cabinets keep your skincare products and medicine cool. They can also store drinks.
Drawers with warming capabilities.
Self-warming drawers keep your towels feeling fresh and warm. Warm towels make for a comfortable and relaxing spa-like experience after taking a shower.
Smart Lighting
A stable of the smart home, your bathroom included. Smart lighting systems come with different settings, so depending on your mood, you can adjust the lights to a relaxing state, or brighten the room in an instant whenever you need more light.
Water Pebble
A Water Pebble is designed to track your water usage in the shower. This small pebble-shaped device keeps track of the amount of water going down the drain and alerts you when a certain amount of water has been used.
The goal is to save water. It has built-in sensors that remind you not to waste the water. This gadget particularly suits the eco-conscious users and those keen to save on their water bill.
Aroma Diffusers
Aroma diffusers make the environment in your bathroom more pleasing and relaxing to your senses. Smart aroma diffusers can be connected to your voice assistant device, allowing you to turn them on and off and make adjustments with ease.
Body Scales & Analyzers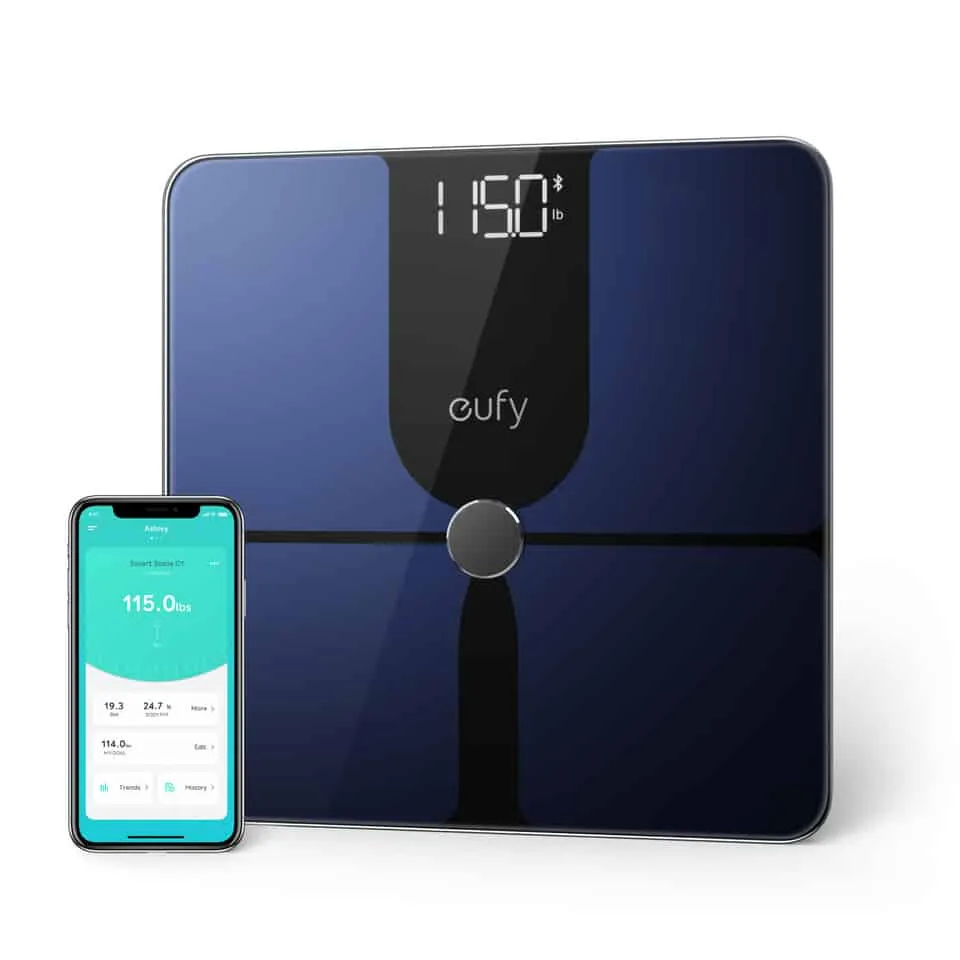 Body scales and analyzers are great for healthy-minded people. These gadgets give you an accurate recording of your weight, BMI, heart rate, and body fat percentage. They keep a history so you can track your progress, or to check what you weighed before the holidays. Use these smart bathroom scales to help achieve your health goals.
Why Have a Smart Bathroom?
Well, in the long run, smart bathrooms not only make life easier, but also help to preserve our natural resources (water). Having smart technology in your bathroom keeps you accountable in certain ways. And not to mention, smart bathrooms save you lots of money in the long run with its energy-efficient and water-saving programs.
Honestly though, who wouldn't want a futuristic environment and experience in their bathroom? The use of smart features, such as the voice control options, allowing you to adjust everything without the risk of getting your phone or other devices wet.
You could listen to your favorite music while having a shower. Have easy access to the latest news while you're at the sink. And have all the comfort you want while you're in the bathroom.
If you want less of a hands-on bathroom experience, then a smart bathroom is definitely for you. Smart bathrooms are particularly helpful for those living with physical disabilities. The technology helps promote bathroom safety and accessibility.
Smart bathrooms not only smarten up your bathroom, but they also add an element of grace and decor to your interior design. The latest bathroom tech is designed to look and sit attractively in your bathroom, adding a taste of elegance for you and your guests' experience.
Smart technology is designed to upgrade your lifestyle and to connect all the functions in your home. By having smart bathroom features and gadgets installed in your bathroom, you can have both a comfortable and productive time in your washing area.
It may be pricey upfront, but having a smart bathroom could also prove financially rewarding in the long run. A fully equipped smart bathroom increases the resale value of a home.
Final Thoughts
No doubt that smart bathrooms are a part the future.
And they're available to you now.
You can control the thermostat, adjust lighting, and set everything in your bathroom according to your specific tastes. Not to mention, smart bathrooms can also be connected to the rest of the house. You could set up automations like starting the coffee maker after taking a shower, or anything you can think of! Really, your imagination becomes the limit.
Figure out which technology works best for you and your home. The best experience for you specifically depends on your preferences. You could install all of the latest technology or just a few simple things that make life easier during your bathroom and toilet use. It's up to you.