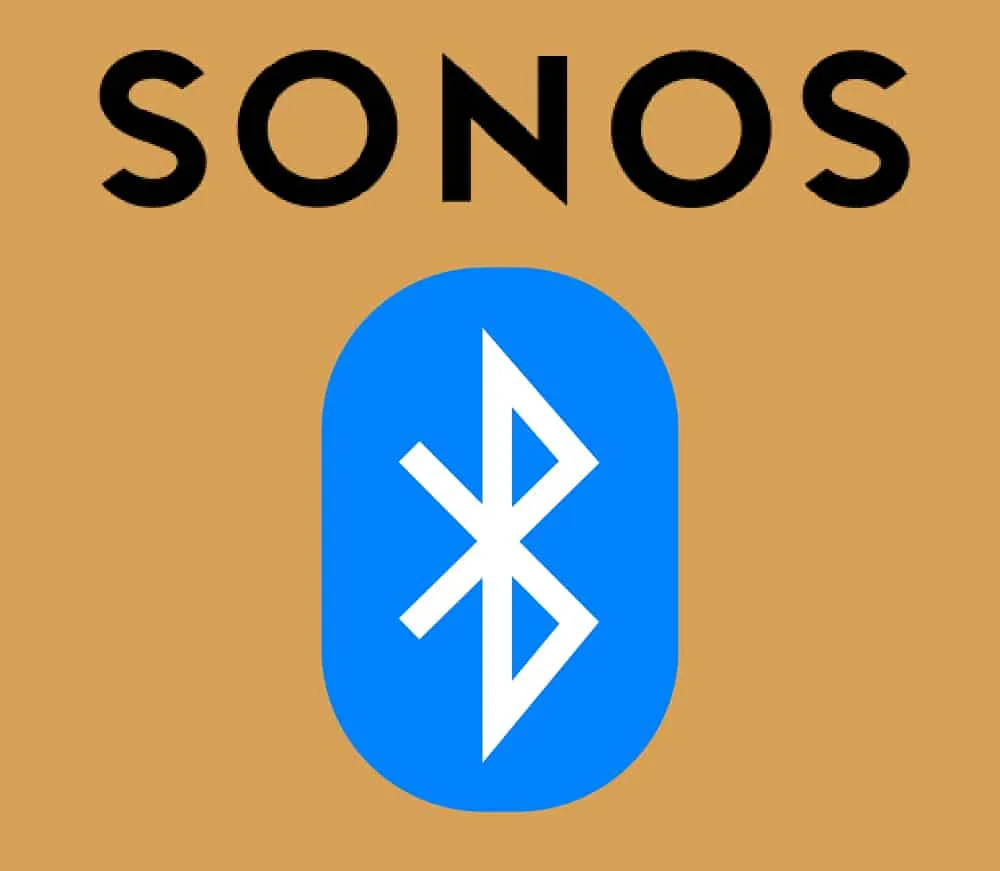 The Sonos Move is the first Sonos speaker that works with Bluetooth, in addition to working with WiFi. Since it's a whole new setup process, there are bound to be questions and trouble spots. It's not uncommon to have issues connecting the Sonos Move to Bluetooth.
Quick Bluetooth Troubleshooting Steps for Sonos Move:
The Sonos Move must first be connected to WiFi
Restart the Sonos App
Restart your Phone
Reboot the Sonos Speaker
Check that the Sonos App is up-to-date
Check that your Sonos Speaker is up-to-date
Make sure your streaming device is close enough to the speaker (Less than 30 feet away)
Make sure the Sonos Move is charged
This article will walk you through the steps you should take if you experience a Bluetooth connection issue with your Sonos Move. The steps will solve many common problem areas that I've seen when setting up and using Bluetooth on the Sonos Move, but I'll also show you how to contact Sonos support and provide a diagnostic report if you are at whits end.
If you just need to know how to connect your Sonos Move to Bluetooth, check out our other article here: Sonos Move & Bluetooth FAQ :: Does Sonos Move Work With Bluetooth?
If you have gone through those steps of setting up Bluetooth, and it is still not working, you're in the right place!
Reboot the Sonos and Paired devices
It's the classic first step of troubleshooting a problem, and there's a reason why. There can be a bug in the software that's running on your phone or on the Sonos speaker itself. Rebooting your phone and the speaker will clear the internal memory, and hopefully get out of any problems areas where the software code got stuck.
I'd start by just closing and reopening the app. It's the quickest and easiest option. If that doesn't work, try rebooting the Sonos speaker.
The Sonos Move can be rebooted by taking it off the charger and holding the power button until the status light turns off. Wait 10 seconds and then either put the Sonos Move back on the charger or tap the power button.
In the off chance that Sonos changes how the Sonos Move is powered on and off, you can view the latest instructions on their website here.
Make sure you're pressing the right button! I saw one user that was pressing the join button (the one with the infinity symbol) instead of pressing the power button when trying to reboot the speaker.
On that note, make sure you are pressing the Mode button when trying to enter Bluetooth Mode. This is the middle button on the back of the Sonos Move. Holding down this button should make the Sonos Move enter Bluetooth pairing mode.
The last thing to try reboot is your phone, or whatever device you are trying to pair with your speaker.
Sonos Move Audio Cutting In & Out when on Bluetooth
If the audio keeps going in and out when you are in Bluetooth mode, first make sure that your phone or streaming device is less than 30 feet away from the speaker. If there are obstacles, such as walls, you may need to be a little closer.
Secondly, make sure it's not a bandwidth problem by connecting your phone to a WiFi network. If there is a weak cellular signal, the audio may be cutting out because it can't receive the audio data fast enough. The audio will stop and refill the buffer before it starts playing again.
Another option is to play music that is stored directly on your phone. That will eliminate any trouble arising from using cellular or WiFi on your phone before it is sent using Bluetooth to the speaker.
A rare problem I encountered is that the connection to Bluetooth would drop if the phone was too close to the speaker. Try these troubleshooting steps, but know that the end result of this problem was that Sonos replaced the speaker after technical support was contacted..
Update Your Sonos App and Sonos Move
No matter what Bluetooth problem you are having, this should be your first step in debugging the issue. Sonos has mde bug fixes to the Sonos Move after it was released. Many of these bug fixes had to do with Bluetooth, so just updating your Sonos Move could fix the problem. Give it a try, and let's move on.
Here are instructions I wrote up on how to update your Sonos System and Speakers: How to Update Sonos Software and Sonos Speakers
Here are the links to the app store. If you are signed in, the app store will tell you if the app needs to be updated or not.
Apple App Store: Click Here
Google Play Store: Click Here
Send Diagnostic Report & Contact Sonos Support
If you have tried all the basic troubleshooting steps and nothing seems to be working, it may be time to contact Sonos Tech Support. If Sonos determines there is a problem with the speaker, and it is still in the warranty period, they will send you a new speaker.
Don't Factory Reset the Speaker! Doing so could get rid of data that Sonos could use to debug the problem.
I would recommend first sending in a Diagnostic Report. The can be done from the Sonos App by following these steps:
Steps to Submitting a Diagnostic Report to Sonos
Go to the Settings tab in the Sonos app.
Click on "Support"
Click on "Submit Diagnostics"
Wait for the status bar to complete and write down the confirmation number
It could take a few minutes for the app to collect all the information and send it on to Sonos. Once you have the confirmation number, you can get in touch with Sonos tech support. Sonos offers chat or phone for tech support.
Submitting a diagnostic report does not automatically create a support case with Sonos. You will have to contact tech support in order for them to create a support case, and for them to actually look at the data you submitted.
The latest steps for submitting a diagnostic report can be found on the Sonos website here.
If you are ready to get in touch with tech support, you can get support from Sonos here.
Links to Sonos Community Questions
I've learned a lot on how to fix Sonos problems by reading posts in the Sonos Community. Here are a handful of posts related to issues people had with Bluetooth.
Sonos Move Unable to Switch Back to Bluetooth When Pairing Button Pressed
Sonos Move Bluetooth Unable to Connect
Sonos move Bluetooth pairing stopped working
Sonos Move won't connect or pair to bluetooth
Move wont connect to bluetooth unless I am at least 3m(10ft) away
Move has lost both Bluetooth and Wifi