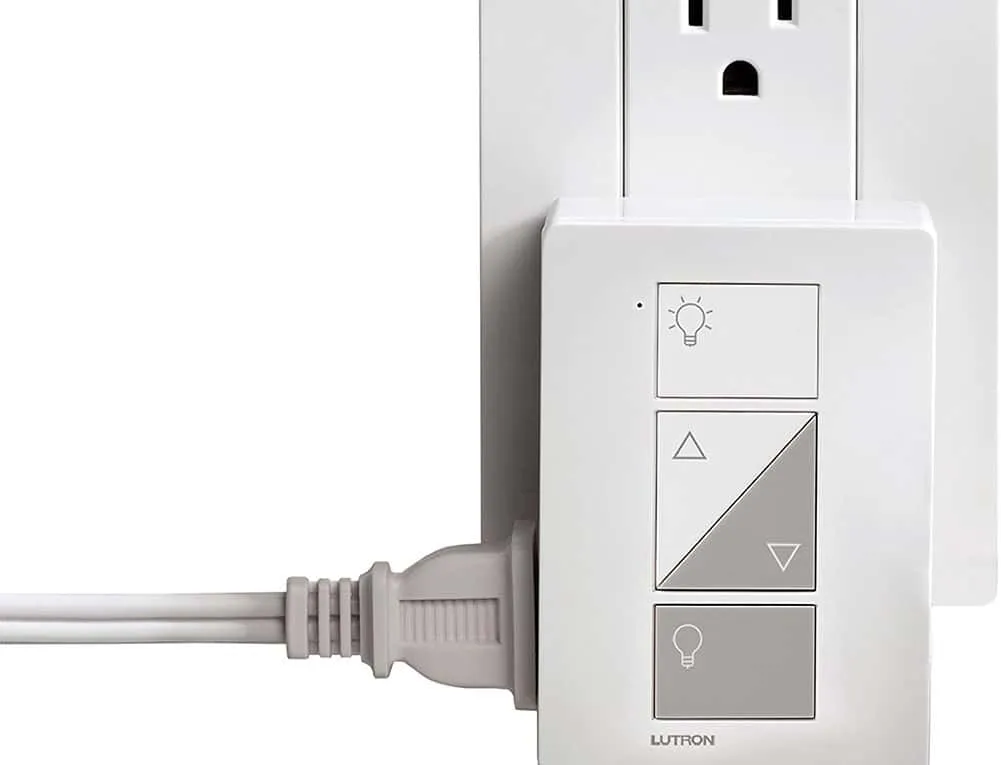 Smart plugs are great, aren't they? A Smart Plug is a very useful device capable of helping with many things around the house. They can be used to turn on and off devices, such as lights, as well as making sure lights get turned off when you are not home, or perhaps even when you leave the room.
---
Is It Possible to Dim Lights with a Smart Plug though? The Standard Smart Plug is NOT capable of dimming lights. They are designed to power objects that require a steady, constant voltage. However, there are special Smart Plugs, known as Smart Plug-In Dimmers, that are designed specifically for dimming lights.
---
Many users choose a smart plug based on price or brand name reputation, but there is actually a lot of factors that come into play. Knowing if the smart plug is dimmable is one of those factors. However, smart plugs may not be clearly labeled if they are dimmable or not.
Smart Plugs that Can Dim Lights
There are five main brands that produce dimmable smart plugs.
Lutron
Leviton
GE
Honeywell
Eva Logik
To get you started here are Smart Plugs from reputable brands that are capable of dimming your lights. All links go to Amazon. Pricing was accurate at time this article was published.
The first two companies listed are two well-known brands in the lighting industry. Just go down the lighting isle at your local hardware store and you will see their name prominently displayed. They have been in the lighting industry for a long time and have a good reputation
Lutron
Lutron has a series of devices made for smart lighting control. They have named this line of devices Caseta.
Lutron Caseta is marketed as smart dimmers that make it so you don't need to buy smart bulbs.
CNET "Lutron's are the best-performing, most fully-featured smart switches currently available, and well worth the money."
Leviton
Leviton has a line of smart control devices they call Decora Smart. The Leviton Decora Smart line is equivalent to the Lutron Caseta line of devices.
Leviton Decora Smart is marketed as a way to make your home smarter and safer, while also adding elegance.
GE
GE is a household name that has produced consumer electronics for decades. They produce all sorts of electronics, and smart plugs are no exception.
Honeywell
Not as popular as GE, but a name that you have likely heard of. They are direct competitors GE, hence their smart plug is priced exactly the same, with the same features.
Eva Logik
Eva Logik is an up and coming brand. So far they have a good reputation, which is part of the reason they made my list. The other part is that they are one of the only companies that sell a smart plug with a 3-pronged receptacle.
There are a few other brands that sell smart dimmers, but they are off-brand. I wouldn't recommend them to a friend, so I'm not going to recommend them to you.
What to Look for in Smart Plugs that can Dim Lights
Smart Home Control Compatibility
Take a second to think about how you are actually going to control the smart dimmer.
Do you have a home control system in your house already, or are you planning to just control it through an app from the manufacturer? Do you have a smart speaker you plan to control it with?
Do you use wi-fi, WeMo, Zig-bee to control your smart devices?
These are a few of the questions you will want to ask yourself before selecting a dimmer.
Don't waste your money! Make sure the smart dimmer connects to your smart home the way you envision and that you are able to easily control it.
2 or 3-Pronged Outlet
Most lamps have only 2-prongs and do not have a third ground prong. In general, the ground prong is not needed to safely operate a lamp.
Since smart dimmers are made to control lamps, most of them also have 2-prong receptacles.
If your lamp and light source has a 3-prong outlet, the Eva Logik Dimmer is the way to go. Out of all the smart dimmers on the table, it is the only one with a 3-prong receptacle.
Make sure to read my precautions listed below!
Number of Outlets
How many outlets does the smart plug have?
Your current options are either 1 or 2. Not a whole lot to choose from, but is something to consider depending on how you want to use the outlet.
The second consideration is if it will block the second outlet on the wall and if you will need to use that outlet.
All of the devices that I have listed actually do a good job at leaving the second wall outlet enough space to plug in a regular power cord.
Smart Dimmers are Designed for Lights Only
These smart dimmers are specifically engineered to control the low-wattage load from sources such as a light bulb.
If you plug something in that requires a larger load, you could damage the dimmer. Also, there is potential for creating unsafe conditions and starting a fire. Don't do that.
Precautions for selecting your Smart Plug-In Dimmer
Does the Smart Plug have Grounded receptacles?
Grounding is an extremely important safety concern.
Grounding the exposed metal that someone might touch on lamps, or any appliance for that matter helps reduce the risk for being electrocuted.
No one wants that kind of surprise when they go to turn on a lamp.
IF your lamp has only 2-prongs, it's fine. It was designed that way and there is a low risk of being electrocuted.
If your lamp has 3-prongs, then make sure you plug it into a 3-pronged receptacle.
Don't use a 2-3 prong converter!
Is the Smart Plug UL Listed?
UL is the primary safety organization that certifies devices as being safe. They continually check products to ensure they meet a safety level that is safe for consumers.
All of the smart dimmers on this page are UL listed and are safe for you to put in your home.
There are several off-brand smart dimmers that I checked on Amazon, and they are not UL listed.
And remember, just because they say the item is UL listed doesn't mean that they are.
You can check to see if an item has passed a safety inspection and received the UL marking over at the UL website. You will have to create an account to access the information.
Is the Smart Plug doing the Dimming or is the Dimmer an Accessory?
If you've made it to this page, you're probably shopping for a Smart Plug-In Dimmer.
You might have even found an item you're interested in buying that has "dimmable" in the title.
My word of caution is that a lot of listing may try to trick you, and not actually provide a way to dim lights directly.
For example, there may be a dimming switch you have to buy in addition.
Related Questions
Why Can't Standard Smart Plugs Cannot Dim Lights?
Most things you plug into the wall are not made to be dimmed. They are designed to be run at a constant voltage (120 V) from the power source.
Lowering the voltage, or "dimming" the power may cause unwanted side effects. Manufacturers know this, and "help" you by just not giving you the option.
They also don't want to be liable for mishaps that may occur
Can Smart Dimmers be used as Regular Smart Plugs?
Smart dimmers can be used as a regular smart plug, as long as 100% power is delivered when the smart dimmer is turned on. The dimming option should not be used with devices that were not designed to be dimmed. Also, most smart dimmers only have a 2-pronged, polarized outlet.
Can smart plugs be used as timers for lights?
Smart plugs can be used as a timer as long as the associated app has that feature. Most smart plugs allow the user to set timers from when the plug was turned on. Smart plugs also allow for creating scheduled on and off events.