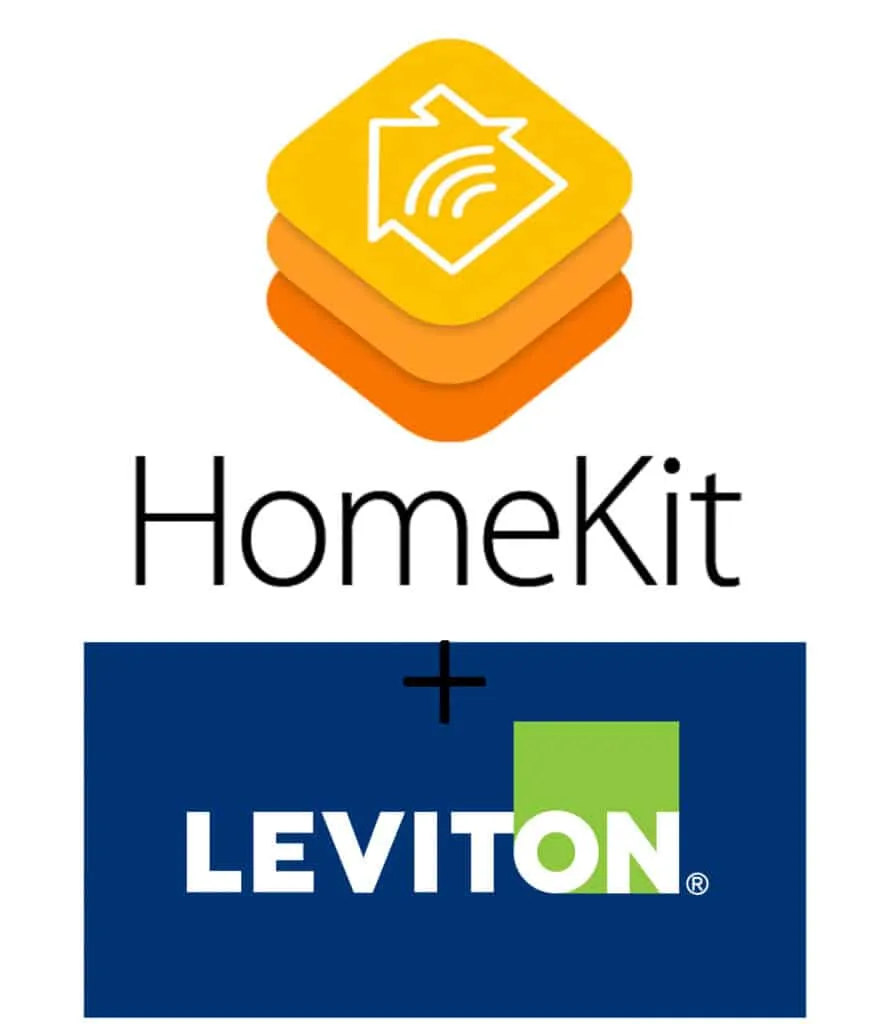 LIghting is often a first step into a person's journey into turning their house into a smart home.. Smart lighting has a way of complimenting the ambiance of your home and creating the perfect atmosphere. Also, you could be in one room and turn off the lights in the entire house at the push of a single button in HomeKit or Siri voice command.
The Leviton offers users a wide range of devices that can control lights, and other devices, remotely. If you are an Apple user, this raises questions:Is Leviton compatible with Homekit?
The Leviton Decora Smart Wi-Fi series has select switches and dimmers that are compatible with HomeKit. Decora Smart Wi-Fi 2nd Gen devices, released starting March 2021, are all HomeKit compatible and do not require a hub. Compatible 1st Gen devices require a Homehub or Apple TV. Siri can control HomeKit compatible lights.
Here is a list of Leviton devices that are HomeKit compatible.
Decora Smart Wi-Fi 1st Gen HomeKit Enabled products:
DH1KD – 1,000w Dimmer
DH6HD – 600w Dimmer
DH15S – 15A Switch
Decora Smart Wi-Fi 2nd Gen products: (All 2nd Gen are HomeKit Enabled)
D26HD – 600w Dimmer
D215S – 15A Switch
D215P – 15A Plug-in Switch
D23LP – 300w Plug-in Dimmer
"New Decora Smart 2nd Gen devices including a 600W Dimmer, 15A Switch, Mini Plug-In Dimmer, and Mini Plug-In Switch provide even more functionality, including integration with Apple HomeKit™ and compatibility with wireless Leviton Anywhere Dimmer and Switch Companions to control the devices from a secondary location within the home."

Source: Leviton
Not everyone can figure smart devices out. I've been there, and I know how frustrating it is when you can't install basic devices that other people (like your kids) can do with their eyes closed. That is why this write-up would be in simple and concise terms. Nothing that might throw you off your feet. Now that we're on the same page let's get to it.
How Do I Add Leviton Switch To Homekit?
The Leviton smart home dimmers and switches have a reputation for being some of the most reliable lighting control devices available on the market. Leviton and Lutron are the best.
Leviton Decora switches and dimmers are durable, fast, and now compatible with Appledevices. If most (or all) of the devices in your home are Apple Homekit supported, it gives you the opportunity to connect and control them all from the Apple Home app..
Pretty cool, right?
Here is a short summary of the steps: Once you've installed your smart switch, download the Leviton smart home app and set it up. After that, allow the Homekit app to discover it. It's that simple.
Now, here are the detailed steps.
Here's how to add the Leviton smart switch to your Homekit app:
Check HomeKit Compatibility
To gain full access to the benefits of the Leviton smart home switch, you have to purchase one. Check that your device is listed above, or check the Leviton website here. Once you've verified that the switch is indeed HomeKit compatible, it needs to be installed. (Sorry if I'm stating the obvious, but this is the first step.)
Install The Leviton Smart Home Dimmer And Switch
Once your Leviton switch is installed, you will need to download the Leviton Decora Smart Homekit App on your IOS device and set it up.
The app can be downloaded from the Apple App Store by clicking here.
If you have a 1st Gen Leviton switch, you may need the Leviton Decora app, located here.
The app is self-explanatory, so don't fret if you don't have a solid tech background. Trust me; you're not alone.
Once the app has been successfully downloaded, you will see the app icon inyour app drawer. Clicking on it to open the app takes you to the next step.
Set Up The Decora Smart Homekit App
Once you open the app for the first time, it tells you what to do. This is one reason I highly recommend the Leviton smart switch because the interface is user-friendly.
First, make sure the switch is in pairing mode (sometimes called setup mode). Pairing mode is indicated by a flashing green light. This should happen automatically when it's powered up, but you can also get there by holding down the power on button for 15 seconds.
the top right corner on the home page, you will see a plus sign. That is what you want to click on to add an accessory.
After you click that icon, a popup box shows a list of accessories that could be added. Proceed to click the accessory icon, which will take you to the light settings. On this page, you can decide how you want your lights to be. You may be required to scan a HomeKit code before being allowed to add the device.
Under every light, there is a right-facing arrow. This is for additional light settings like how long you want the light to load before coming on, the fade on and fade off rate, etc.
Set Up Leviton Switch in The Apple Home App
If you had to scan the HomeKit code in the previous step, while you were adding the switch to the Leviton app, then the Leviton switch will already show up in the Home app.
If not, you will need to click on the plus icon in the upper right corner of the Home app to add an accessory, and then scan the HomeKit code.
Now is a great time to select an icon and add a name for the switch. Also, you can select which room it is in. This is helpful for Siri voice control if you want to control all the lights in a certain room.
Setup is complete!
If you're more of a visual learner, here is a helpful video that will help guide you through setup.
Use Apple HomeKit and Siri to Control YourLeviton Switch
Here is the fun part! Now that your smart switch is fully functional give it a trial run. Check if the settings work the way you want. If not, readjust them until you find what works for you. I find doing this during installation is the best time, so I don't have to worry about it later. )Once everything is tweaked just the way you like it and all of it functions properly, it's time to test out Siri.
Now that Siri has access to the light control, you can use voice commands to do a variety of tasks.. Commands could include "turn off the lights upstairs, dim the lights in the living room or turn off the lights in the house."
There isn't a publically available list of all the Siri voice commands, but here are the voice commands the Leviton uses as an example in their HomeKit brochure located here.
"Siri, turn all lights on" will surely put a light on the situation
"Siri, turn fan on" will cool you down during those hot summer nights
"Siri, turn overhead dimmer to 25%" will set the mood perfectly for movie time
Conclusion
The Leviton smart switch can permanently write off the need to manually control light switches in your home. The best part is it can be controlled by pushing a button on your mobile phone.
I hope this walk-through was helpful. It's time to go enjoy your new smart light controls now. Don't forget that the switch can also be used to control other things, like a ceiling fan. If you want the latest information from Leviton on the 2nd-gen Decora line-up, check out their support page located here.