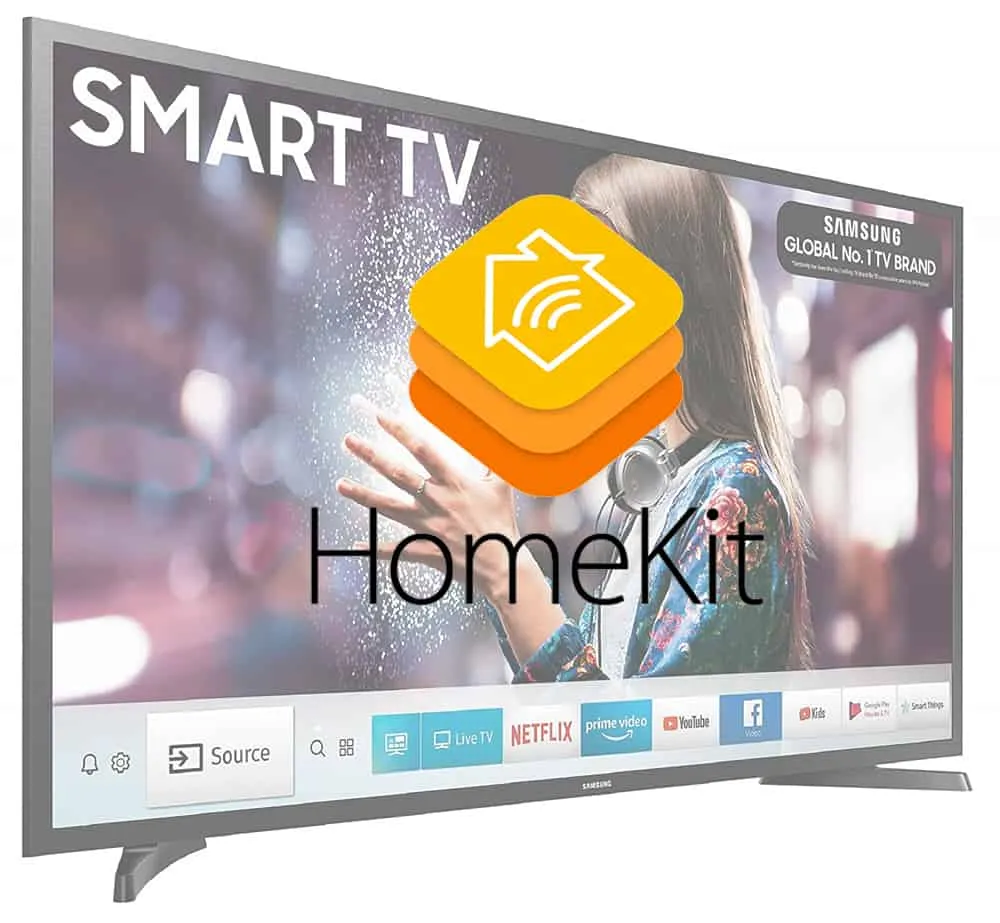 A few of the best HomeKit devices supported by Siri include HomePod, WiFi smart plugs, smart locks, smart bulbs, smart home controllers, and Apple TV. With Siri, Apple TV users can easily play what they want to watch with their voices. It's pretty simple; all they need to do is to say, "Hey Siri, play this movie on my Apple TV."
Siri can also control any AirPlay 2-compatible smart TV. That said, here's a quick question; can Siri control a Samsung TV?
Siri can control select Samsung UHD smart TVs that have Apple's Airplay 2 built in. However, Samsung Smart TVs are not Homekit enabled, therefore Siri is limited and can only play audio, screen mirror, and control volume.
According to Apple, you can always use Siri to control your AirPlay 2-compatible smart TVs. Interestingly, a few Samsung TVs are compatible with Apple's AirPlay 2. With that, it means you can control the Samsung AirPlay 2-compatible smart TVs using the built-in voice-controlled personal assistant.
Samsung maintains a list of Airplay 2 compatible TVs here.
Samsung TV started selling select Smart TVs with Airplay 2 built into them in 2018. What that means is that you can share videos, photos, and music from Apple devices to your Samsung smart TVs. But here's another burning question, is Samsung TV compatible with Apple's HomeKit? In the rest of this post, you'll find the answer to the question, including everything else you need to know about Samsung TVs and HomeKit connection.
Siri, released in 2011, is a built-in voice-controlled personal assistant that allows people to use their voice to complete and perform a lot of things, such as sending text messages, setting anup the alarm, making reservations, and muchmany more.
Furthermore, Apple designed the Siri assistant to interact with its users' Apple-branded devices, including iPhone, iPad, Mac, Apple Watch. And That's not all; the voice-controlled personal assistant also enables Apple users to interact with their smart home devices through the HomeKit platform.
Is Samsung Smart TV Compatible With Apple's HomeKit?
According to Apple, none of Samsung's TVs, including the AirPlay 2-compatible ones, are compatible with HomeKit. However, there is a work around if you get a device that runs software called Homebridge.
Here's what the tech giant has posted about it;
"Samsung AirPlay 2-compatible smart TVs don't support HomeKit and can't be added to the Home app."

Source: Apple Support
If you're interested in controlling your Samsung TV with HomeKit, all you need to do is use Homebridge-Samsung-Tizen – a plugin for Homebridge. In case you don't know, this plugin will allow you to easily use your Samsung AirPlay 2-compatible smart TV with Apple's HomeKit. Furthermore, it only requires a few straightforward steps.
How Do I Find my Samsung Smart TV IP Address?
You will need to know your TV's IP address before we begin the process of integrating it with HomeKit. There are several ways to find the IP Address, but here is the method I find to be the most fast and straightforward. It should only take a few seconds once your TV is powered on.
On your Samsung Remote, select "Menu" or "Settings
Select "Network" from the menu that displays on the TV.
Select "Network Settings"
A window should display with your network settings. One of the lines should be labeled as "IP Address".
Here is a video demonstrating the process. Skip to about 50 seconds into the video.
Homebridge-Samsung-Tizen: How to control your Samsung TV with HomeKit
Homebridge-Samsung-Tizen is a plugin that enables you to control your Samsung TV using the popular Apple HomeKit. But here's a question, how does this plugin work?
Step #1: Check if your Samsung Smart TV is compatible?
For you to control your Samsung AirPlay 2-compatible TV using HomeKit, the first thing you need to do is to check whether your smart TV is compatible with the Homebridge-Samsung-Tizen plugin. In your internet browser, go to: "http://<IP_ADDRESS>:8001/api/v2/."
Replace <IP_ADDRESS>with your Samsung TV's IP address that we found in the previous section.
One of two things will happen:
Text showing a bunch of information about your TV will show up.
The text will look like computer code. It's a good thing! This means that your TV responded .
Nothing will display or you receive an error.
This is a bad thing. It unfortunately means that your TV is not compatible.
Step #2: Set up your Homebridge server
First, it's worth knowing that Homebridge can work with various computer systems. These include Windows, macOS, Linux, and Raspberry Pi. For the setup instructions for each of the devices, you can check here.
If you're using a computer, the first step requires that you have Node.js installed on the system to run Homebridge. All that you need for this step is to download the LTS version of Node.js (v14.16.0). After that, ensure to run the installer.
Options
Furthermore, to install the Node.js, all you need to do is open a new Node.js Command Prompt window as an administrator.
Next, you need to install Homebridge from the Command Prompt window. To do that, run this command; "npm install -g –unsafe-perm homebridge homebridge-config-ui-x." After that, set Homebridge as a service by using this command; hb-service install.
Now, you need to go to the Homebridge UI to continue the process. To do that, visit http://localhost:8581, and use admin as the default username and password. With the user interface, you'll be able to modify plugins as you want.
Step #3: Install the plugin
Next, you need to install the plugin from the Command Prompt window. To do that, all you need to do is to use this command;
"sudo npm install -g –unsafe-perm homebridge-samsung-tizen"
Step #4: Configure the plugin
The next step involves configuring your plugin. And to do that, you'll need to update your configuration file using the path below;
~/.homebridge/config.json
Are you finding it hard to get the configuration done successfully? You can check here for more information on how to go about it.
Step #5: Pairing your TV with the plugin
After successfully configuring the installed plugin, what's next is to pair your Samsung TV with the plugin. You can do that by following these simple steps:
Switch on your Samsung TV
Next, start the Homebridge server and wait for it to load.
After that, you'll see a popup seeking your permission to pair. Once you see that, all you need is to click Allow.
That's it! You've successfully paired your TV to the Home bridge plugin. What's next is to add the TV to the HomeKit manually. To do that, follow the steps below:
Open the Home App, and navigate to the "Add Accessory" section.
From there, select this option – Don't Have a Code or Can't scan?
By doing that, you should have your Samsung TV appearing on the Accessories section of the Home App. Once you have confirmed that, click on it and add your TV accordingly.
For the PIN, use the code that you created in the config.json file on Homebridge plugin.
That's all about connecting your Samsung AirPlay 2-compatible TV to the Apple HomeKit system. Now, you can start enjoying the smart home automation technology as you want for your TV.
Samsung TV – HomeKit Integration Alternative
The steps I listed may be more advanced than you are comfortable with. Another method of using Homebridge is a device called Hoobs. Hoobs runs Homebridge, but hides soem of the backend work. To learn how to get your Samsung TV all setup with HomeKit using Hoobs, check out this video.
Benefits of Integrating Samsung TV with HomeKit
Integrating your Samsung TV may seem like a lot of work. Is it worth the benefits? Here are some of the benefits that you will get from connecting the two.
Control your TV from the HomeKit app.
Having the TV in the HomeKit app means that you can add it to scenes. For instance, you could have a scene titled "Movie Nights" that will lower the shades, dim the lights, and turn on the TV.
More Control of your TV using Siri.
Siri will now be able to turn your Samsung TV on and off, change between inputs, play certain TV shows and Movies. Previously, you could only control the volume and share your screen.