You've landed on this page because you need to convert your HDMI audio/video output over to a USB-type connector. You may have seen something like an HDMI to DVI adapter in the past, and thought to yourself that you could get something similar for HDMI to USB. Unfortunately, that is not the case. It's not that simple.
HDMI output ports can be converted to USB using a converter box, also known as a capture card. To record video and audio from an HDMI port, you need an external capture card that has an HDMI input and a USB output.
Many people don't even realize it's possible to convert HDMI to USB, but now you know that it is! It's even easier to go from USB to HDMI (as long as you have USB 3.0), which we'll discuss later on in this article.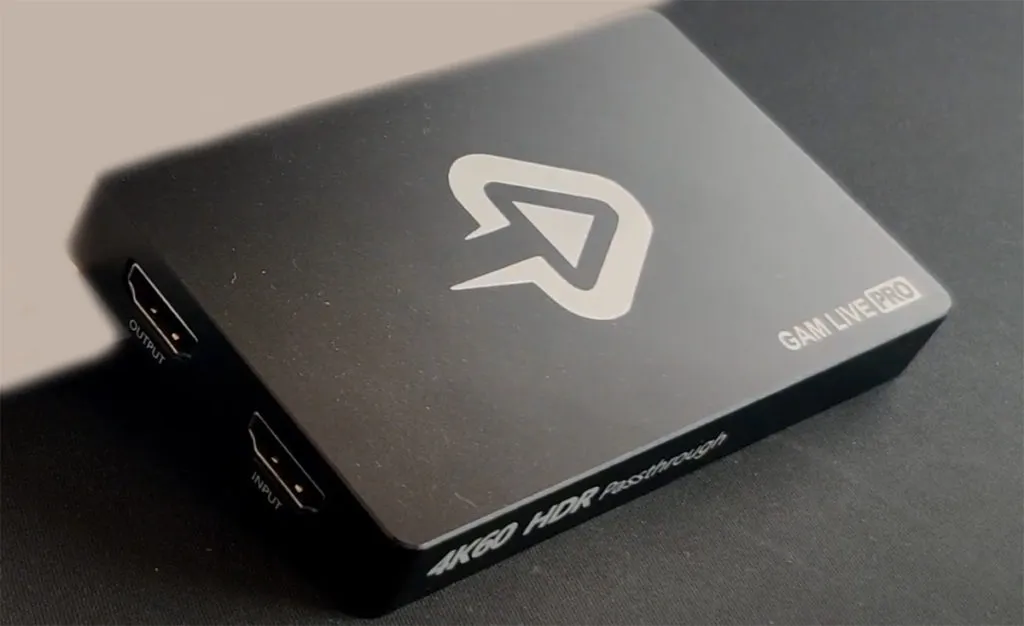 Going From HDMI To USB
There are a variety of reasons why people are looking for HDMI recorders or ways to bring their HDMI source into a computer. Some people simply want to use their PC or laptop as a large screen for their camera, or as a "TV screen" for a device that doesn't have a display. Others want to record or stream the content from their HDMI source.
Let's cover the basics of HDMI and USB, so you know what's going on. I'll also point you to helpful articles that go into more of the technical details.
HDMI is a digital audio/video interface that transmits uncompressed video and audio over a single cable. HDMI can transmit video resolutions up to 4K and is backward compatible with older versions of the HDMI specification.

HDMI is designed to be one-directional. Meaning HDMI ports are designed to be either an input port or an output port, but not both. There is a small exception to this rule, but it only has to do with the audio signal. I have a quick snippet about that below if you would like to learn more.
As an example, think of a DVD player being plugged into a TV, or a computer plugged into a monitor. The DVD player or computer is the video output device. It has an HDMI output port since it is the one sending the video signal. These are known as HDMI source devices because they are the source of the video.
And the TV or monitor is the video input device. It has an HDMI input port since it is the one receiving the video signal.
HDMI ARC: Audio Return Channel (ARC)
ARC is an audio link meant to replace other cables between the TV and the A/V receiver or speaker system.[41] This direction is used when the TV is the one that generates or receives the video stream instead of the other equipment.[41] A typical case is the running of an app on a smart TV such as Netflix, but reproduction of audio is handled by the other equipment.[41] Without ARC, the audio output from the TV must be routed by another cable, typically TOSLink or RCA, into the speaker system

Wikipedia
USB Type-C is a relatively new type of connector that is being used in a variety of devices, including laptops, smartphones, and tablets. USB Type-C has a high bandwidth, meaning it can transfer lots of data really fast. This is needed when transferring uncompressed HD video and audio.
USB-C can transmit video resolutions up to 4K and supports the USB 3.1 standard.
How To Convert HDMI To USB-C?
I mentioned earlier that HDMI can be converted to DVI by using only an adapter. That is because HDMI and DVI both use the same signals, known as Transition-minimized differential signaling (TMDS). Learn more about that here (Wikipedia) and here (Wikipedia).
USB is designed to transfer data between devices in both directions and is not designed to only transfer video and audio data. It uses a different protocol for transferring the data.
This is where the converter box comes into play.
HDMI audio/video signals can be converted into USB by using a converter box that will process the incoming video feed and converts the video to a format that can be sent over USB. USB 3.0 and above is capable of sending uncompressed video, while USB 2.0 devices will compress the video using an appropriate codec.
Codec: A codec is a device or computer program which encodes or decodes a data stream or signal.
HDMI uncompressed video is transferred using TMDS as previously mentioned. Here's what that looks like:

USB video will be encoded to a different format. USB 3.0 converter boxes will typically use YUV422 (sometimes called YUYV422), as it is the most popular uncompressed video format for USB.
Older converter boxes that use USB 2.0 have to compress the video since that version of USB cannot transfer data fast enough to stream uncompressed video.
H.264 it's commonly used because it compresses the video enough that it can be streamed across a USB 2.0 bus (which has a maximum data transfer rate of 60 MB/s).
For reference, USB 3.0 has a data transfer rate of 5 Gbps.
When the video arrives on your computer, the CPU and/or GPU work to decompress the feed. When using compressed video, it's never possible to get back the full detail that was lost in compression.
Here is a helpful video from one of the producers of HDMI to USB converters:
Content Protection
HDMI video is protected by content producers using a protocol called HDCP. Note that any video played from a disc will use this protection.
High-bandwidth Digital Content Protection (HDCP) is a newer form of digital rights management. Intel created the original technology to make sure that digital content followed the guidelines set by the Digital Content Protection group.

HDMI can use HDCP to encrypt the signal if required by the source device. CSS, CPRM and AACS require the use of HDCP on HDMI when playing back encrypted DVD Video, DVD Audio, HD DVD and Blu-ray Disc.

Wikipedia
HDMI To USB Convert Boxes
Here are some converter boxes currently on the market.
Warning! They are not cheap.
Marshall Electronics HDMI to USB 3.0 Converter
The Marshall Electronics HDMI to USB 3.0 Converter takes a professional video camera and converts it into a webcam that can be used for teleconferencing or to consume high-quality video/audio directly into the computer.

It can be used with any computer that supports USB 3.0. It works straight out of the box, and it's small and durable, making it perfect for both permanent installations and mobile applications. It has a 48 kHz embedded audio support, up to 1080p60 and 1920 x 1200 resolutions, as well as 48 KHz embedded audio capability.

It's powered by a USB 3.0 connection with an included USB Type A cable. It has been used successfully in video recording and editing programs like as Skype, Microsoft Lync, GoToMeeting, and others.

Marshall
INOGENI 4KX-Plus HDMI to USB 3.0 Converter
With the INOGENI 4KX-Plus HDMI to USB 3.0 Converter, you can convert your HDMI signal from cameras or other video sources to USB video that is USB 2.0 or 3.0 compatible.

The INOGENI 4KX-Plus HDMI to USB 3.0 Converter is a versatile video converter for both personal and professional use. It has an HDMI input, an HDMI loop-through output, and a USB 3.0 output.

The converter is compact in size and operates on power provided directly from a USB port or via an external power supply. It works with Windows, Mac OS and Linux operating systems.

The 4KX-Plus can also handle streaming 4K video over a USB connection. Over USB 3.0, it can output uncompressed 4K footage. It is backward compatible with a USB 2.0 host connection and sends compressed MJPEG files via USB 3.0

B&H Photo
Situations where HDMI-to-USB Conversion Does Not work
There are many occasions where an HDMI-to-USB connection could come in handy. Just because the connection is available, doesn't mean it will work. Here are a couple of situations where this connection will not work.
Displays with only a USB input and no HDMI – There are devices, which are generally older, that only have a USB connection. The USB ports on these devices are generally not designed as video inputs but are there for updating firmware and troubleshooting.

One example would be when flat-screen TVs first hit the market. They had your typical analog inputs (remember those Red, White and Yellow jacks?), and a USB port.
Using an HDMI as a USB for data transfer – HDMI is designed to send video and audio, not other types of data. USB and HDMI work on different standards, you won't be able to use an HDMI port instead of a USB connection.

If you have lots of free time and happen to know how to create drivers for your computer, I suppose you could send data, but it would really be a waste of time.

If you are short on access ports, go buy a quality USB hub, or docking station if you have USB 3.0.
Can You Go From USB To HDMI?
Here is where things get cool, and you can see a clear improvement in technology over the last couple of years. Let me introduce to you HDMI alternate mode.
USB-C source devices can be directly connected to HDMI displays. USB-C can be converted to HDMI by using a USB-C to HDMI cable, thanks to HDMI alternate mode which was first introduced in 2016.
USB versions prior to USB-C cannot be connected to HDMI directly.
Many future laptops and smartphones may only use USB Type-C connectors for data, but will still need to interface with other devices that don't use USB.
The HDMI Alternate Mode for USB-C allows HDMI-enabled sources with a USB-C connector to directly connect to standard HDMI display devices, without requiring an adapter.
According to HDMI.org, HDMI Alt Mode supports the following features:
Resolutions up to 4K
Surround sound
Audio Return Channel (ARC)
3D (4K and HD)
HDMI Ethernet Channel (HEC)
Consumer Electronics Control (CEC)
Deep Color, x.v.Color, and content types
High Bandwidth Digital Content Protection (HDCP 1.4 and HDCP 2.2)
For the technical details, for those engineers out there, check out this article from Mouser.
Conclusion
HDMI-to-USB conversion does not work in all situations. The main limitation is that HDMI is designed to send video and audio, not other types of data. An HDMI port cannot be used as a USB for data transfer. Another limitation is that HDMI signals are protected by content producers using a protocol called HDCP.
However, if you have a converter box that uses USB 3.0, the video and audio signals can be converted into a format that can be sent over USB.
USB-C source devices can be directly connected to HDMI displays using a USB-C to HDMI cable.